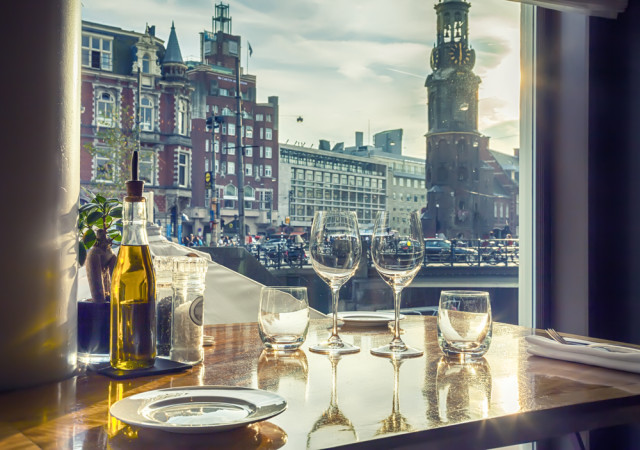 The Netherlands' best known canal city has long deservedly been a travel gem, but let's face it – pannekoeken, snert, and other homely Dutch cuisine may be tasty enough but have never exactly taken the world by storm. In recent years, however, Amsterdam has quietly and increasingly been making a name for itself as a serious culinary travel destination – and in 2016 it's definitely on many travelling foodies' bucket lists, with a delightful international mix of flavours and cultures. Check out these five of my favourites and you'll see what I mean.

No trip to Amsterdam would be complete without enjoying the traditional Indonesian cuisine of onetime Dutch colony – today a local favourite, especially rijsttafel ("rice table", above), the banquet of various, savoury tapas-size dishes accompanied by rice prepared in several ways. The three versions offered at Blauw (one vegetarian, even) are an extraordinary symphony of flavours, exotic spices, visual delights, and levels of spiciness. Based on traditional recipes, fresh local meats and veggies are prepared in turmeric, peanut, sambal, coconut, and other sauces, and served up with  a sleek, attractive ambiance and a young vibe. Very honourable Indonesian mention goes to Blue Pepper and Sampurna.  Amstelveenseweg 150-160.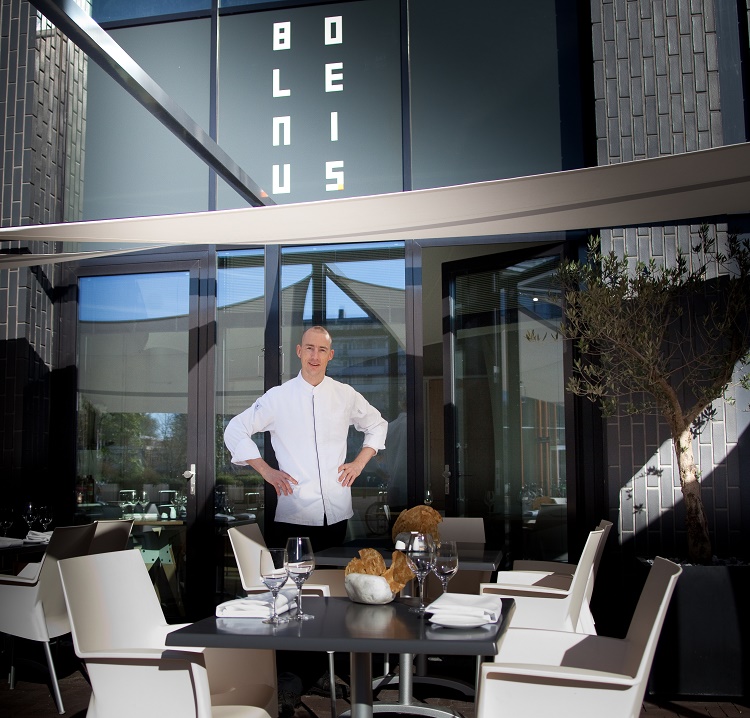 Owner-chef Luc Kusters describes this cuisine as "New Amsterdam", using "old-fashioned flavours" from Holland's traditional cookery with local ingredients and contemporary treatment. In fact his definition of eating local is so local that the restaurant's vegetable and herb garden is around the corner from the restaurant. Kusters believes that "Dutch cuisine" is finally becoming a real movement, and that Bolenius has become its flagship.
Located in Amsterdam Zuid, a revitalized area south of the city centre, the relaxed, open setting with the custom designed furnishings and lots of light create a stylish room and terrace which invite the sophisticated palate to dine in comfort while appreciating the inspired, seasonally changing menu including the likes of "croquette" of filo pastry with shrimp paste; pickled-onion ice cream; and creamy risotto made entirely from cauliflower, topped with thinly sliced cauliflower stem, dried cauliflower and dots of herring caviar. George Gershwinlaan 30.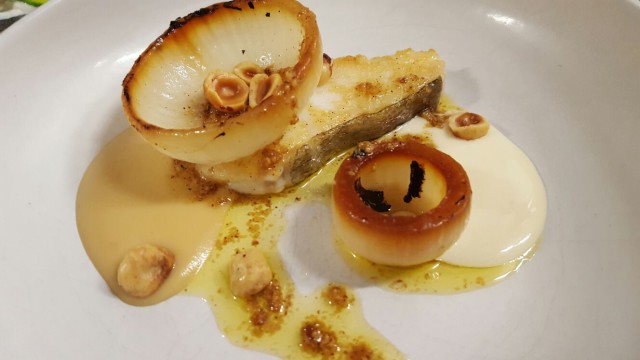 BREDA
Three 20-something culinarian friends from (surprise!) Breda in the southern Netherlands, had a hit several years ago in their first venture, Guts + Glory (Utrechtsestraat 6), working on the concept of one type of meat per "chapter", with fowl, beef, or pork prepared in many ways using different parts of the animal and a broad variety of flavors as a tasting menu of four to seven courses.
Then these chaps, in late December 2015, opened BREDA to rave reviews. Here the chef's menus of up to 10 courses are – a surprise! "The thing is you don't know what you are going to eat. You can only choose from the options we give you," says partner Guillaume de Beer. When you arrive you are presented with a very fresh but limited menu that runs the gamut from French and Spanish to Asian and other world influences. Examples include hoisin pork belly with spicy black beans; wild duck with parsnips and black pudding sauce; and cod with Époisse cheese and sweet onion. Then have a look at the well-curated wine list, and you can request an expert pairing while sitting back in your comfortable chair and taking in the cool vibe of the minimalist but well-appointed interior. Make a reservation and get in there, I have a feeling it will be nearly impossible to book once word gets out more. Singel 210.
Six 17th- and 18th-century patrician houses along the Herengracht canal make up the elegant Waldorf Astoria Amsterdam, and Librije's Zusje ("Little Sister") is an offshoot of Jonnie Boer and Thérèse Boer's Michelin three-star restaurant De Librije. In a fresh, understated ambiance in refined shades of blue and cream, the concept is "dining as fine art", with seasonally changing international cuisine on the order of Anjou pigeon with black pudding, sea buckthorn and lemon verbena (if you choose the pairing menu, matched with Château Palmer 2010 from Bordeaux), or crispy short rib, roasted bell pepper, ginger, watermelon, and X.O. Cream (Gewurtzträminer Reserve 2011 from Gustave Lorentz in Alsace).
Executive chef Sidney Schutte achieved two Michelin stars within just seven months of opening, and has also been awarded Amsterdam's highest chef designation, "SVH Meesterkok." Manager Sascha Speckemei, the dining room staff, and sommelier provide thoughtful service – never intrusive, but just when you think of something, they are there before you can speak. All little sisters should be this sweet. 542-556 Herengracht.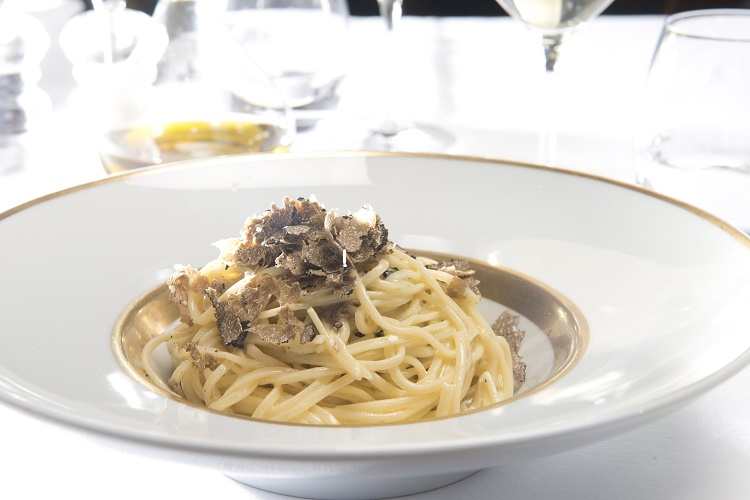 Born near Venice, hospitality-management legend Roberto Payer is larger than life, and has a charisma capable of radiating around a roomful of people. As manager of the Hilton Amsterdam (where by the way John Lennon and Yoko Ono staged their 1969 "bed-in"), in 1992 he realized that the hotel needed a signature restaurant. And so he conceived of an upscale Italian presentation amid the sleek contemporary ambiance of the restaurant, of simple dishes and honest flavours of the kind that used to come out of his nonna's kitchen.
Since 2007, Roberto's has been helmed by by executive chef Franz Conde, a Venezuelan of Italian extraction, whose culinary craft has been honed in many two- and three-Michelin-star Italian restaurants. Arrive before your reservation and enjoy a drink in the intimate bar before you sit down at your table to feast on delectable specialities such as (from the winter menu) quail roasted with grapes and pancetta, served with rosemary potatoes and truffled wild mushrooms, as well as Ligurian linguine with scampi shrimp and cognac. Cap it all off with an exquisite gelato, and bring some of the magic home with you in the form of Payer and Conde's new cookbook Pure Italian Cuisine, an culinary tour through Italy shared through Roberto's discerning palate, snappy commentary, and the exceptional photography (also available online). Delizioso! Apolloaan 138.

Best Iberia fares to Amsterdam from the USA, from Spain.

Michelle M. Winner has been traveling the world for most of her life, first as a flight attendant, then a hospitality designer, and for the last 18 years as a travel writer. Her work has appeared in Islands magazine, AFAR.com, and HonestCooking.com, and her website is CulinaryTraveler.com.

 photos | ariadna de raadt, Bolenius, BREDA, Tripadvisor, Roberto's Amsterdam