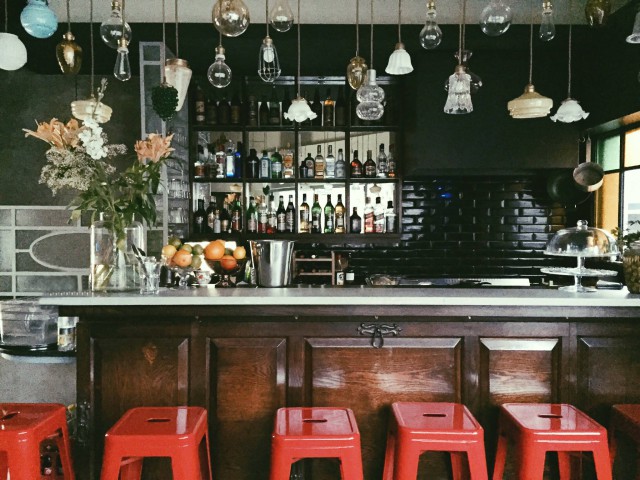 Until fairly recently, Uruguay and its capital Montevideo registered pretty much not at all on the world gastronomic scene – written off as at most a parrillada-ridden echo of Buenos Aires.
No longer. In the past several years, the foodie revolution has washed up on the shores of this corner of South America's Southern Cone, and new and innovative chefs, along with a trend of Montevideo pop-up dinners in Montevideo clubs, have been remaking the culinary landscape. The traditional parrilladas (barbecues) totally continue to appeal as always, but here, too, are a half dozen top choices to experience Uruguay's new culinary wave (mostly located in the Ciudad Vieja/Old Town).

In Old Town
The two-storey, Art Deco-flavoured locale founded in 2012 is presided over by chef Lucía Soria, a disciple of famous Argentine culinarian Francis Mallmann. She's created her own devoted following with a highly creative touch as well as Spanish and Italian influences. Corner Calle Sarandí & Alzaibar.
A cosy spot (estrecho means narrow, and the name totally fits) whose main feature is a bar that seems to stretch forever, where diners enjoy contemporary, European-influenced Uruguayan fare while watching it being prepared in the kitchen right in front of them. Corner Calle Sarandí & Misiones.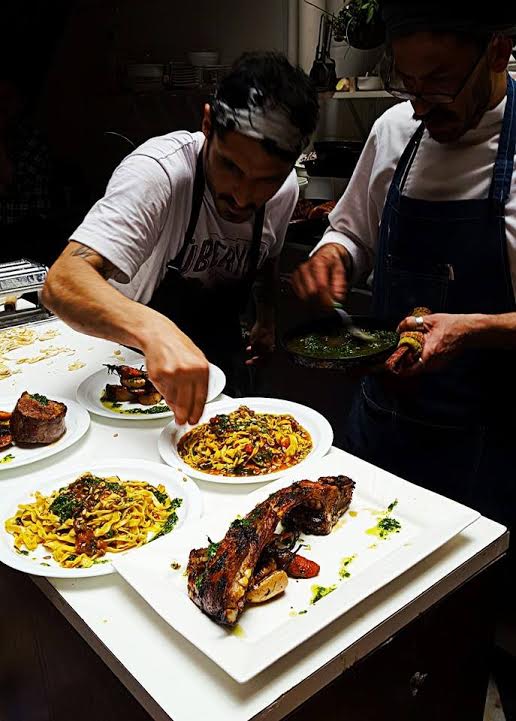 At a charming, exposed-brick affair with outdoor seating on one of Old Town's most popular pedestrian streets, Mario Mori (above) also runs another open kitchen, which turns out creative Italianate/Mediterranean-style fare including yummy pastas and roast vegetables. Perfect for those long Uruguayan weekend lunches. Peatonal Pérez Castellano 1422.
Restaurante Tona
Locally well known chef Hugo Soca is behind the stove at one of Montevideo's hottest new dining spots, opened in August 2015 and already firmly on local foodies' top-ten lists for its contemporary take on traditional Uruguayan dishes like cappelletti Caruso (in mushroom cream sauce) and Martín Fierro desert (Manchego cheese and quince paste). Among the new twists: meats grilled on an USA-style barbecue.  Calle Franzini 955.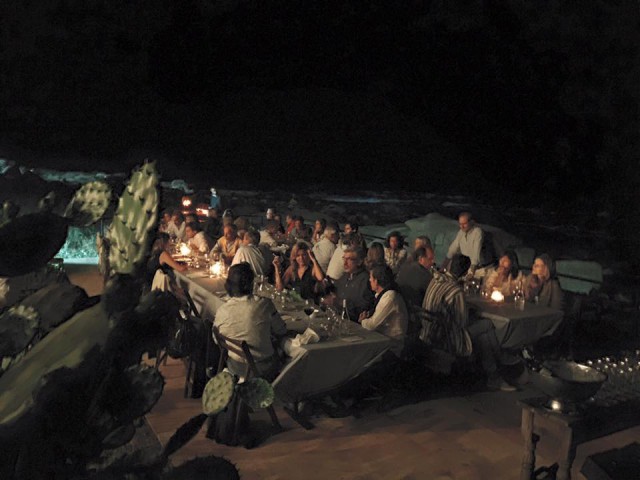 Elsewhere
Located not in Old Town but a few blocks away in the Palermo neighbourhood, its menu is small but select and creative and its ambiance cute (top). Specialities include brunch – still fairly uncommon in this country – and snappy cocktails incorporating the likes of ginger and cardamom. Outdoor seating. Calle Durazno 1402.
An prime example of the capital's trend of roving pop-up dining experiences, popular especially with young people. Held monthly, Mesabrava might be, say, in a cool art gallery, an antiques shop, a train station, or a totally awesome beach house (above). Different chefs also lend a hand, with menus totally different every time. Various locations.
Best Iberia fares to Montevideo from the U.K., from Spain.

photos| Candy Bar,  La Fonda, Mesabrava