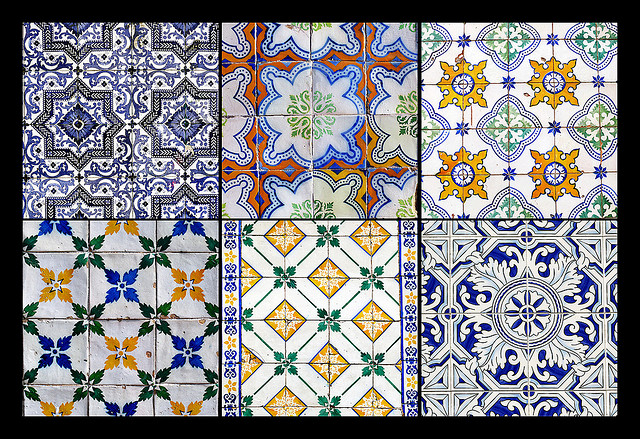 Portugal's capital has no shortage of iconic places and things associated with it. The Explorers' Monument. Crenellated St. George Castle on high. The funicular up to the mediaeval Bairro Alto. Belém pastries. And most definitely the colourful glazed tiles they call azulejos – with a history dating back to the 15th century, they never go out of style, and they are endlessly photogenic on floors, walls, façades, and ceilings all over Lisbon. 
Ground zero for tilework is the also mediaeval district known as the Alfama, with roots in the era of Moorish rule. A stroll along these cobbled streets yields a parade of yellows, whites, greens, and especially blues in various lovely patterns and images.
In fact, the Portuguese are so proud of their azulejos that they have been campaigning for years to get them UNESCO World Heritage status, and an SOS Azulejo Project has been working to protect this remarkable cultural patrimony from antiques thieves and other bad guys.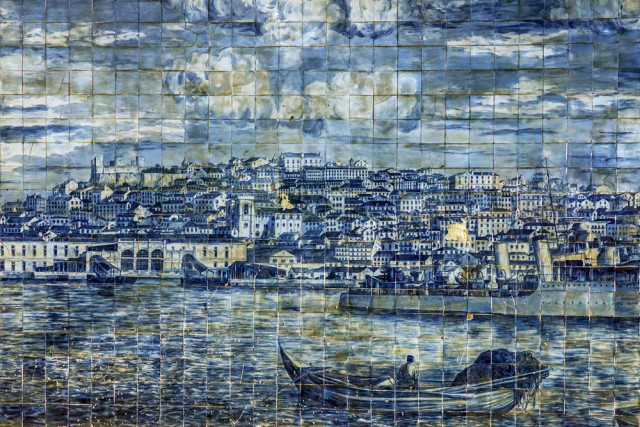 You can get an especially rich eyeful – as well as plenty of history and context – at the three-storey National Tile Museum (MNAz), in the northern Alfama, covering the gamut from origins in Portugal to the present day.
And lest you think these are just old-timey period pieces, there are also plenty of examples of modern designs, from Underground stations to galleries to shops.
Ah, yes, shops – as you might surmise, there are oh, so many that specialise in this most Portuguese of artisanry. Two of the top choices I'd recommend are Anticuario D'Orey, a must for collectors, and the innovative Cortiço e Netos, more focused on industrial tiles used in construction of homes and businesses.
Best Iberia fares to Lisbon from the USA, from Spain.

photos | Kat…, Vlada Zhikhareva