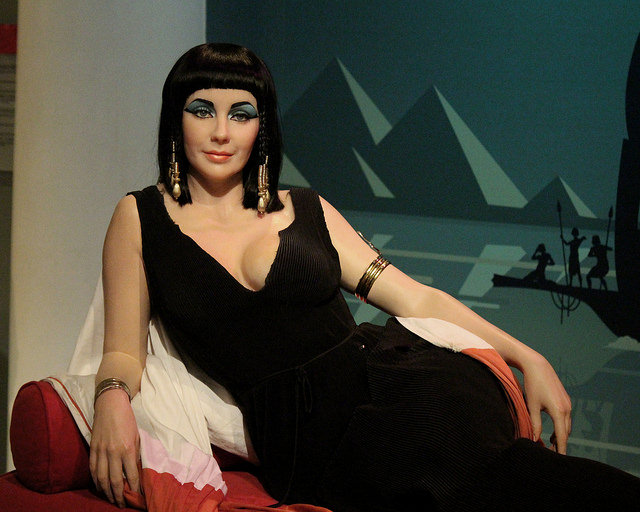 The sultry, storied queen of Egypt in the first century BC still enthralls millions after all these millennia, and if you happen to be in Madrid through the first week of May, you can get a marvelous sense of why, in a new exhibition.
"Cleopatra and the Fascination of Egypt" is running through May 8 at the Centro de Exposiciones Arte Canal, up on Paseo de la Castellana north of downtown, near Plaza Castilla. And it's one of the most comprehensive looks to date at this nearly mythical figure – as queen of Egypt, lover of Marc Antony, and enemy of Roman emperor Caeesar Augustus.
It's a more holistic look at one of the most legendary names of all, told side by side with the history of her times. Beyond that, it explores the hold she has has had on the popular imagination through the succeeding millennia.
To that end, amid the centre's towering red-brick columns you'll see not only a wealth of Egyptiana but of practically any and every image and cultural reference up until our own times, whose definitive pop culture reference is without a doubt the sensual Elizabeth Taylor in her 1963 movie portrayal.
In fact, visitors can even see key sequences from that famous film, and four other audiovisual features add to the drama, as well – for example giving a feel for the interior of an Egyptian temple of the day, and even recreating the moment of Cleo's suicide by asp.
You will be struck by the exhibition's, shall we say, "feline" welcome. There's a reason for this: cats were always held in the highest esteem in ancient Egypt, and Cleopatra had a particular weakness for kitties – in fact, the story goes that she always had a particular one at her side, called Charmaine.
She would've loved the YouTube cat videos of today.

image | Prayitno