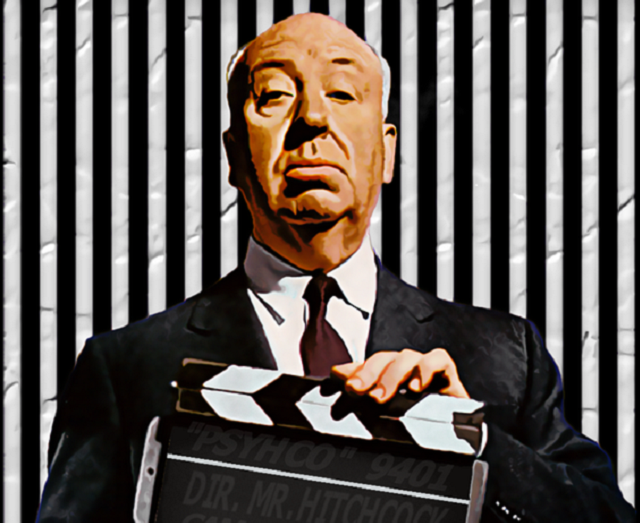 If you love the films of Anglo-American maestro of suspense Alfred Hitchcock (1899-1980) as much as I do, you'll get an exhilarating rush from experiencing the exact locations where he shot some of his most memorable classics. Determined to find and photograph the key ones here in California, I recently embarked with friends on a movie-buff road trip of a lifetime.
San Francisco
Hitchcock called the City by the Bay "as cosmopolitan as Paris – ideal for a murder mystery." Lucky for me (and you), its emblematic locations haven't gone anywhere — they're pretty much just like the director captured them on screen nearly 60 years ago.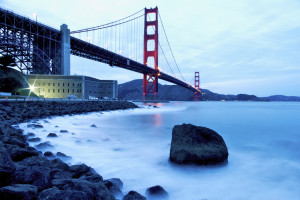 In Vertigo (1958), acrophobic private eye Scottie Ferguson (James Stewart) tails Madeleine (Kim Novak) all over the city's famously steep streets. We see Madeleine leaving the Brocklebank Apartments at 1000 Mason Street driving a green Jaguar. Claude Lane, the alley where she sneaks into a flower shop, is still there (now engulfed by the city's hustle and bustle), and so is the room in the Legion of Honour Museum where she stares at a portrait as if in a trance. Out at majestic Fort Point, by the Golden Gate Bridge, Madeleine tries to commit suicide and Scottie rescues her, carrying her in his arms in a magical movie moment which you can easily reconstruct with a partner or friend (no need to get wet, of course!).
Scottie then searches for the tombstone of Carlotta Valdes in the graveyard of San Fran's oldest building (1776), the glorious Spanish Mission Dolores. The film's prop tombstone was removed after thousands of visitors trampled over the cemetery hunting for it, but otherwise the grounds look remarkably like they appear on screen.
Another essential stop (and photo op) is "Scottie's home" at 900 Lombard Street. With even more twists and turns than a Hitchcock film itself, it's one of the city's tourist magnets.
Then, if you're truly a diehard fan and absolutely must see for yourself the Spanish mission where the famous final sequence takes place, drive 94 miles to Mission San Juan Bautista (keep in mind that Hitchcock added the dome, and it doesn't exist in real life).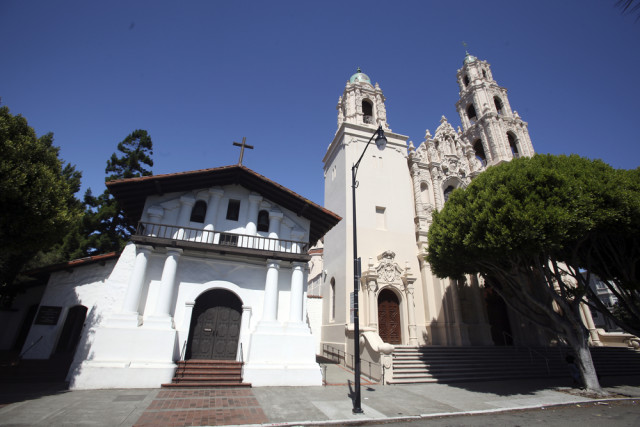 Santa Rosa
Next stop on our cinephile tour is a quaint little city 87 km (54 mi.) north of San Francisco. Santa Rosa is where Hitch filmed one of his – and my – favourite films, Shadow of a Doubt (1943). This quintessentially all-American town is the perfect contrast for the menacing plot, in which Charlie (Joseph Cotten) returns to visit his beloved niece (the splendid Teresa Wright), who unravels his true intentions and identity.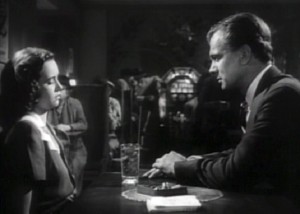 The train station where Charlie arrives looks eerily similar to how it did in the film. And when you come across the family residence on 904 McDonald Avenue, you understand why Hitchcock chose it as the plot's key landmark. The spectacular street, flanked by centennial trees and porches, is a living re-enactment of a Norman Rockwell painting. The director added a side staircase which no longer exists, but otherwise, you get the feeling the film's cast will pop out and greet you any minute. It's no surprise the horror film Scream used the façade of a house just down the road.
Bodega Bay
From here, a 37-km (23-mile) drive southwest into the wine country of Sonoma County will take you to the unforgettable Bodega Bay, featured in The Birds (1963). Following a recommendation from actress Joan Fontaine, Hitchcock bought a mansion in this coastal area, where he spent many weekends with his favourite actors. It's here that he plotted wicked stories which mixed suspense with the area's vertigo-inducing cliffs, and the longtime oenophile also planted a vineyard, which sold grapes to a venerable and still existing winery called Cresta Blanca.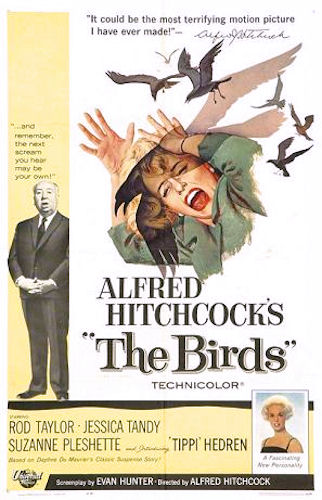 First up in Bodega Bay is the Tides Restaurant, where the locals gathered after the massive bird attack; today you can browse evocative photos from the shoot. Just a few minutes away, at 17110 Bodega Lane, is the iconic school where the kids run away from the birds, like something out of a nightmare. I felt a spine-tingling jolt when I laid my eyes on it, bringing back memories of a sleepless night when I first saw the film as a kid. The school is now a private residence, but it schedules frequent tours. You can buy plastic crows in the gift shop to take your own selfies or, in my case, take a video running away from the school like a madman laughing uncontrollably – a cathartic experience that I highly recommend.
Point Lobos State Natural Reserve
Our final stop, 201 km (125 mi.) south of San Francisco, is an absolute must. This, one of the USA's most breathtaking coastal parks, is where Hitch filmed the opening sequence of
Rebecca (1940), based on the 1938 Daphne du Maurier novel, with its famous opening line "Last night I dreamt I went to Manderley again". Its stunning bluffs, beneath which seals and whales frolic, stands in for Monte Carlo, where Joan Fontaine and Laurence Olivier  meet (as stands well as Cornwall, England, where they move). Don't miss the small museum with mementos from the film, which won that year's Academy Award for best picture.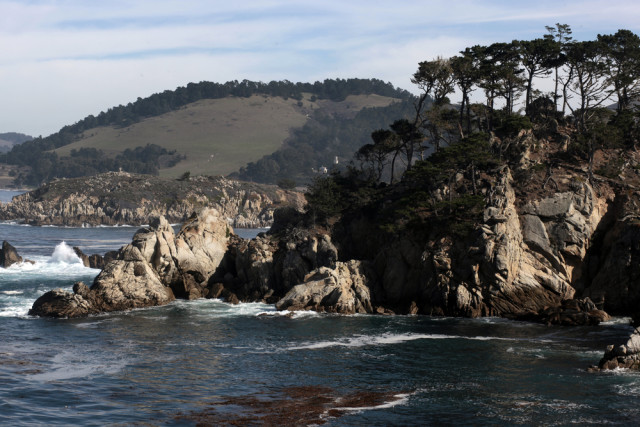 Hope you enjoyed our little tour – and may you, too, dream of Manderley tonight…
Ignacio Darnaude has worked as a journalist as well as executive vice president of international marketing at Walt Disney Studios and Sony Pictures. He is currently a film producer and a member of the Academy of Motion Pictures Arts and Sciences, as well as the Spanish Film Academy.