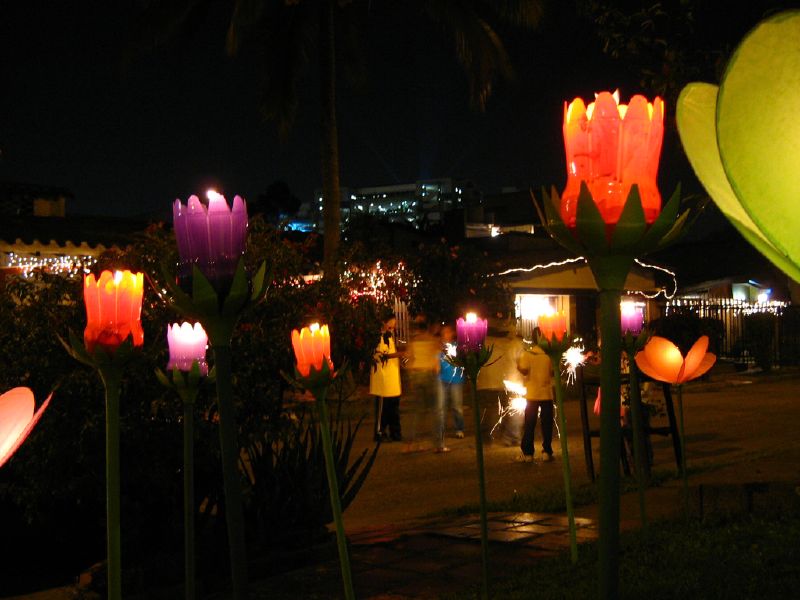 Along with many other cultural traditions, Spain bequeathed Christmas and New Year's to its American colonies, now the 17 Spanish-speaking countries of Latin America – and while quite a few customs have survived intact or close to it, many others have become modified over the years, and new ones have arisen according to local circumstances. Here are five of the most notable examples.
Colombia
The Christmas season is inaugurated in many of the country's cities by the Noche de las Velitas (Night of the Little Candles, top) on December 7, on which families gather in front of their residences to light many lanterns and candles to light the way of the Virgin Mary to enter their homes to bless them. Some are on the ground, others on other surfaces or hanging, leading to a spectacular setting of warm, glowing lights and colours, culminating in a display of fireworks. This is especially notable in the city of Medellín, because not only is its very river also set aglow with floating candles, but there are impressive displays of elaborate electric lights set up in various public places.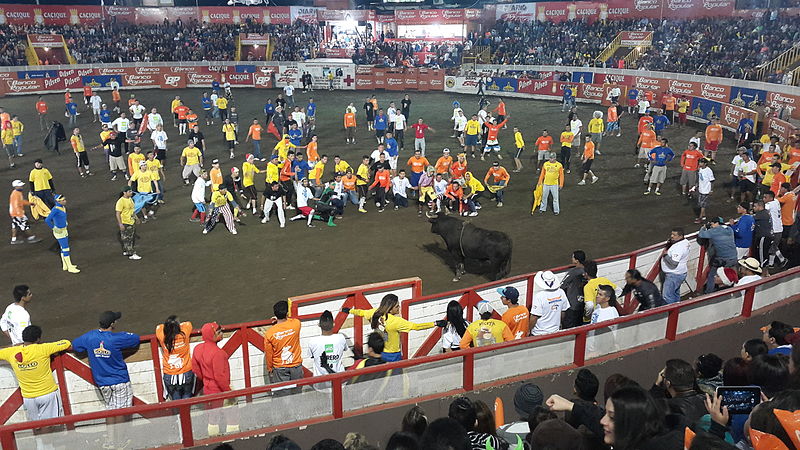 Costa Rica
A festive feeling reigns December 25 through New Year's Eve out in the southeastern San José suburb of Zapote, thanks to El Tope horse parades; carnival stands and rides; fireworks; and Christmas-day bull "fights" (above) both daytime and nocturnal. in which a couple hundred people pile into the bull ring and tease (but don't harm) the bulls.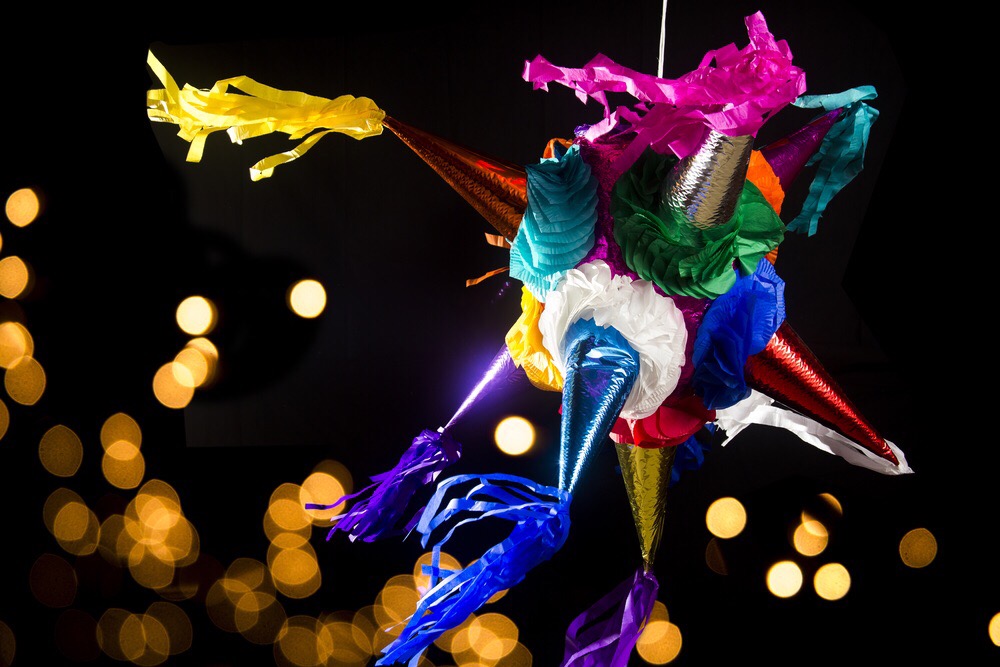 Mexico
One of the most distinctive customs of Latin American Christmas, the posadas are a big deal every Dec. 16 to 24, when thousands of Mexicans, divided into groups by area, take to the streets, singing with lit candles and led by "Joseph" and "Mary", to visit houses designated as "inns" (posadas) and receive snacks and punch.
For kids, of course, the highlight is taking a whack at a clay piñata decorated with colourful paper (above) and filled with sweets. These celebrations are also popular in Central American countries including El Salvador and Guatemala.
Panama
A popular New Year's Eve tradition is the burning of "Judas dolls", life-size human effigies of cardboard/papier-mâché, dressed in old cloths and filled with dry leaves and sometimes fireworks. They stand for negative events and memories of the old year and starting afresh with a clean slate – and often include representations of notorious politicians and other public figures.
Peru
Chocolatadas are an unmistakable sign that the Christmas holidays have arived. In schools, they're mass breakfasts in the days leading up to school holidays, featuring tasty hot chocolate and panetón Christmas cake filled with raisins and candied fruit. In homes, families tend to do them between the Nochebuena (Christmas Eve) meal and handing out Christmas gifts.
A very Feliz Navidad to all!

photos | Luz Adriana Villa; Fer Gregory; Rodtico21