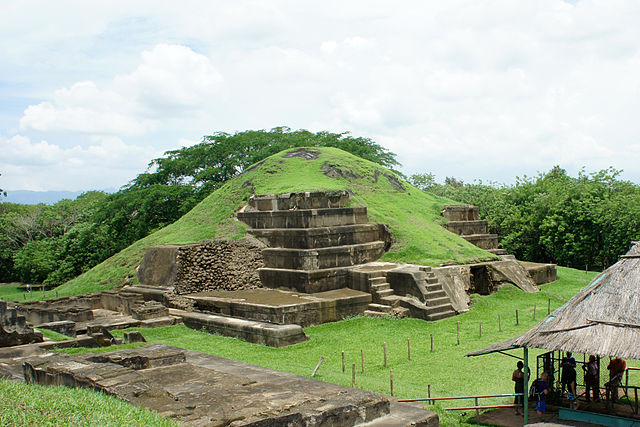 The allures of the tiny Central American country of El Salvador are still not all that well known beyond its borders. Furthermore, local tourism, even though ramping up infrastructure, has been further challenged by perceptions of insecurity, though most of these issues don't affect visitors and are limited to areas off the tourist track. But for me, very high up amid its appealing menu of beaches, colonial towns, ecotourism, and more is its ancient Mayan ruins – and in particular, one site which is unique in all the world.
Thriving for three millennia before the invasion of the Spanish conquistadors, the great Mayan civilisation at its apex ranged from the present-day Mexican regions of Chiapas and Tabasco down through western El Salvador. Since this area was the periphery, it never gave rise to the most spectacular sites of the Mundo Maya, on the order of Chichen Itzá in Mexico's Yucatán Peninsula and Copán in El Salvador's neighbour Honduras.
But there are three evocative sites here that any history buff and/or archaeology fan should not miss, all in easy reach of the capital, San Salvador – and one is extra special indeed.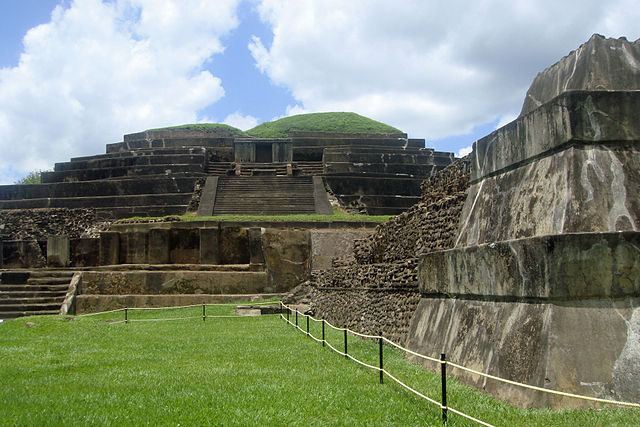 El Tazumal/Chalchuapa
Just over an hour's drive northwest of San Salvador, the archaeological zone of Chalchuapa, located outside the small city of the same name, includes in its 10 square kilometres (just under four sq. miles) several sites dating back to 1200 BC, including Casa Blanca, Pampe, El Trapiche, and Las Victorias. If you have to choose one, however, perhaps the most impressive and best preserved is El Tazumal (above), occupied from approximately 100 BC until it was abandoned around 1200 AD. You'll find structures including tombs, workshops, a drainage system, and a pair of low pyramidal structures (some seven metres/23 feet high; there's also a ball court hiding under one yet unexcavated mound). There's an archaeological museum with some wonderful artifacts and sculptures – the catch is that most of them are labeled in Spanish only (but at least you can now get around that with your Google Translate camera app!).
San Andrés
On the way to Chalchuapa, in the Zapotitán Valley some 45 minutes northwest of San Salvador, the San Andrés complex (top) dates back even earlier, to circa 900 BC, and lasted till 1200 AD with an interruption of a couple of centuries due to a volcanic eruption; its peak population is believed to be around 12,000. Despite being an archaeological site since the 1940s, there's still a lot of excavation to be done here, but you can still see the main site, called the Acrópolis, with several low pyramids, platforms, and residences of the governors (two of which have been reconstructed). Here, too, you'll find didactic displays at the entrance to the park.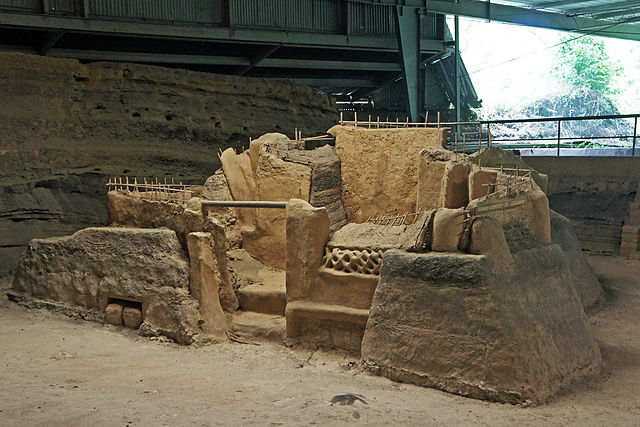 Joya de Cerén
For my money, though the jewel in El Salvador's Mayan crown, is this site just a few minutes' drive from San Andrés. The reason Joya de Cerén is unlike any other pre-Columbian archaeological site is that it is not a ceremonial centre, or bode of aristocrats, but rather a fairly humble farming village (occupied from about 1200 BC to 590 AD) of the countless scores of its ilk now lost in the mists of history. The reason this one isn't is – and has been declared a UNESCO World Heritage Site – is that it is essentially the "Pompeii of the Americas", preserved for the ages, that ancient Roman city, by a blanket of ash layed down by a volcanic eruption.
Today, mostly sheltered by structures with fibreglass roofs, you'll find a complex of some 70 buildings including living quarters, workshops, storehouses, kitchens, a small religious temple (above), and a temascal-style communal sauna (the only building you can actually enter – on your hands and knees, if you don't have claustrophobia). Unlike Pompeii, there are no agonised, heat-flashed villagers here, since they apparently had enough notice to drop everything and escape. But there are utensils, pottery, and other artifacts, even half-eaten meals – much of this material presented and explained in the nearby museum. Though relatively modest in scale, it's a truly remarkable display that provides a window into the distant past like no other.
More information: ElSalvador.travel.
Best Iberia fares to San Salvador from the U.K., from elsewhere via Madrid.

images | Mariordo (Mario Roberto Duran Ortiz)