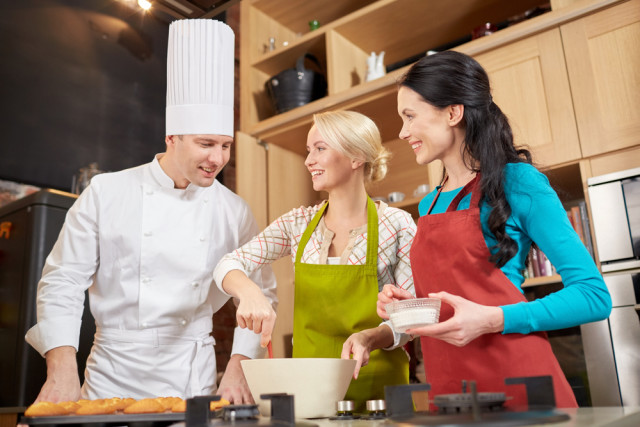 Returning from holiday, many foodies' suitcases are inevitably jammed with local treats, ingredients, and cooking implements, ready to recreate amazing dishes at home.  Taste and food can instantly transfer us back to that spiced-filled souk, palm-fringed beach, or vine-covered hills.
But as they say, teach a man to fish – in this case, to actually cook those amazing dishes – and you feed him for a lifetime. Many iconic destinations these days offer just that opportunity, in the form of cooking classes in English which can not only keep you memorably fed long after returning home, but become among your most treasured travel memories. To whit…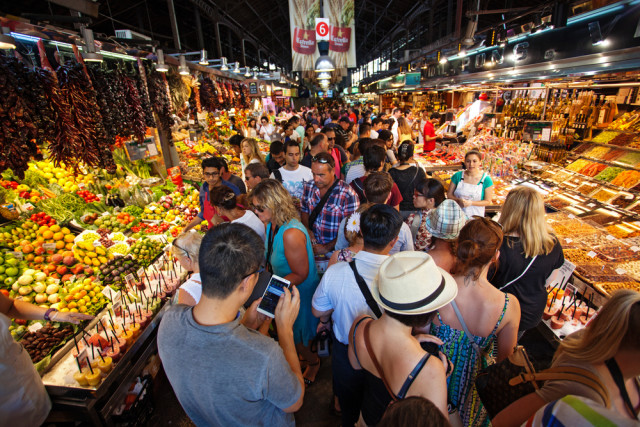 Barcelona
The epicentre of Catalonia's remarkable culinary scene boasts many cookery schools offering to deepen visitors' knowledge of both Catalan cuisine as well as Spanish food.  Both Cook And Taste and bcnKitchen will both take you on a tour of the enormous and famous La Boqueria covered food market, then teach you to cook a mouthwatering meal.  Or you can learn to master a powerful paella with Marta Amb Tu Cuinem.
Lima
Soak up the views over Peru's capital whilst taking a class in traditional Peruvian cuisine at the rooftop kitchen of Sky Kitchen; you can take a market tour before the class and sample up to 35 varieties of exotic tropical fruit on sale. Also, chef Héctor Aguilar Valle offers daily classes in the outdoor kitchen of his home in the Miraflores district – and he'll also teach you to mix the perfect Pisco sour!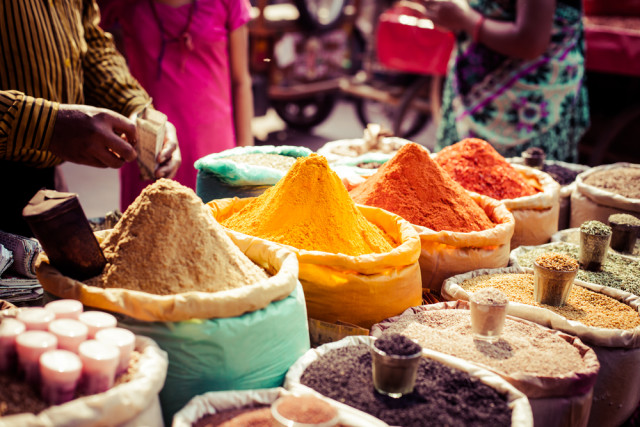 Marrakesh
Moroccan cuisine is complex and far more than tagines, and a pair of excellent programmes will help you utilise all those spices from the souks. The Sanssouci Collection Moroccan Cooking School, voted best Moroccan cookery school in the world, presents food in its cultural context, and all classes are individualised. Or come with me to the kasbah, as Souk Cuisine takes you shopping in the open-air markets (with the requisite haggling), then back to a traditional riad townhouse to cook it all up in the open air, just like the Moroccans do.

Mexico

In Oaxaca, considered by many one of the very richest centres of Mexican cuisine, tour guide Nora Valencia teaches classic dishes she learnt from her grandmother in her own traditional-style home kitchen (for an even more complete experience, her parents own a bed and breakfast nearby). Meanwhile, down on the Riviera Maya/Cancún resort coast, the Little Mexican Cooking School in Puerto Morelos offers daylong classes where you will learn to cook seven to eight scrumptious dishes.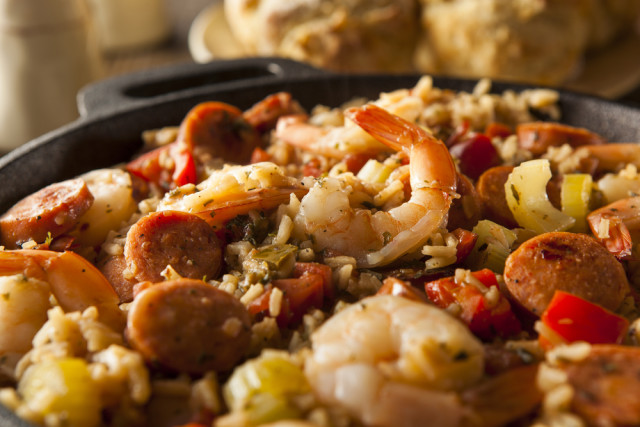 New Orleans
With its distinct style of cooking (influences including French, African, Native American, Cajun, Chinese, and a hint of Cuban), the Big Easy is an easy place to learn Cajun and Creole cuisine at the likes of the New Orleans Cooking Experience in a traditional Southern townhouse; various classes include lunch, dinner, even long weekend getaways. If you prefer to sit back and let someone else do the heavy lifting, then the New Orleans School of Cooking specialises in daily demonstration classes in which their chefs both cook for you and teach you the history of Louisiana cookery.
Paris
Pâtisserie à la Carte serves up half-day classes in English teaching classic French pastry-making, including macarons and croissants. And now you, too, can say you're Cordon Bleu-trained thanks to this world-famous school's daylong classes, including market and vineyard visits, bread & choux pastry, even two-hour sessions for kids. Also world famous chef Alain Ducasse's école cuisine offers one-day classes covering all aspects of French cuisine and top-chef techniques. For a less formal approach you can take a market tour in a small group with Paule Caillat, who teaches cuisine bourgeoise in the kitchen of her contemporary home in the medieval Marais nieghbourhood (including cheese tasting!).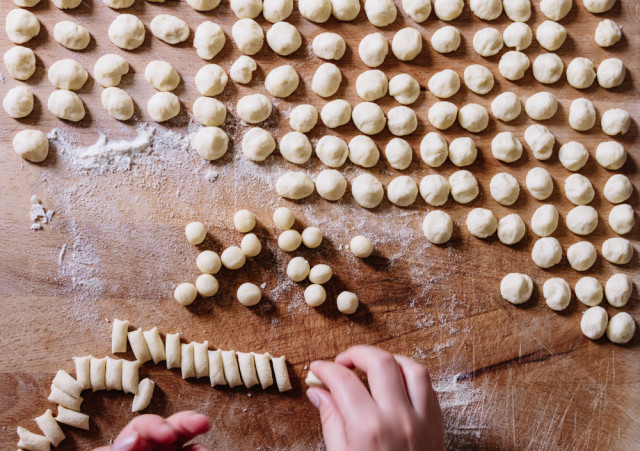 Tuscany
There are quite a few culinary programmes running three days to a week; one which especially stands out is the Food and Wine Academy of Florence will take you on a tour of the central food market and then whisk you away to a villa in the countryside for a daylong class. Also, in central Florence, Cook Eat Italian offers both day and evening classes in a real Florentine home, including an abundant meal. Delizioso!

Helen Best-Shaw is a full time food and travel blogger at Fuss Free Flavours, as well as a photographer and recipe developer.  When Helen is not travelling the world, she lives in West London.

images | Syda Productions, Ivica Drusany, Curioso, Brent Hofacker, Lorenzo Patoia