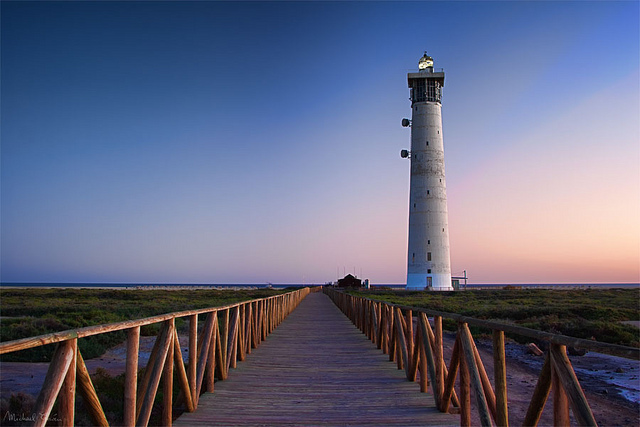 The second largest – and probably first wildest – of the Canary Islands (with more goats than people, so they say), Fuerteventura is in the opinion of many the home of the archipelago's best beaches, diving, and snorkelling – and the whole thing is a UNESCO Biosphere Reserve, perhaps the least developed of all, yet with plenty of facilities for the holidaymaker.

At the northern coast of this 1,660 square kilometres (641 sq. miles), Brit-popular Corralejo is  a charmer with its its little streets and lovely beaches, where for example the beach shack Waikiki is practically an institution (and a popular boat trip is over to Lanzarote's wild, golden Playa del Papagayo for kayaking and paddle boarding; on the way back you can stop at the tiny Isla de Lobos, with just a handful of houses and a restaurant run by former lighthouse-keeper Antonio).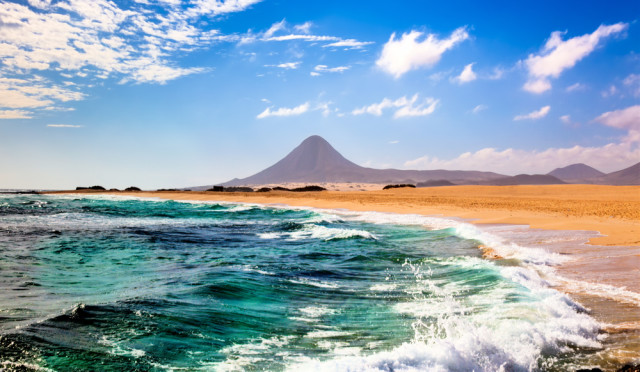 Perhaps the most "local" scene can be found inland in towns such as Ajuy, Betancuria, and Antigua, which conserve their traditional way of life. To the south, the Jandía Nature Reserve on the eponymous Jandía Peninsula is a mix of dunes, scrublands, and hills which is especially enticing for birdwatching. Here you'll also find the town of Cofete, which apart from a lovely castaway beach also has a bit of mystery thanks to the Winter Villa, reputed to have been a way station for Nazis escaping to Latin America following Germany's World War II defeat. Way out at the peninsula's very tip, the Jandía Lighthouse has an interpretation centre, and nearby south-coast Morro Jable is a laid-back resort town popular with Germans.
In the evening, check out the exceptional local dining at Hotel Mahoh, in cheesemaking town Villaverde, then head south to Pozo Negro for the Stars by Night experience, as astronomers explain why Fuerteventura is one of the world's best spots for observing the planets and stars.
One note: Unlike on other Canary Islands, on the whole it's less advantageous here to hire a car, as many roads are not paved, and those that are have copious potholes. So on Fuerteventura, the best options for getting around are for the most part organised tours.

image | Michael Cavén. science photo