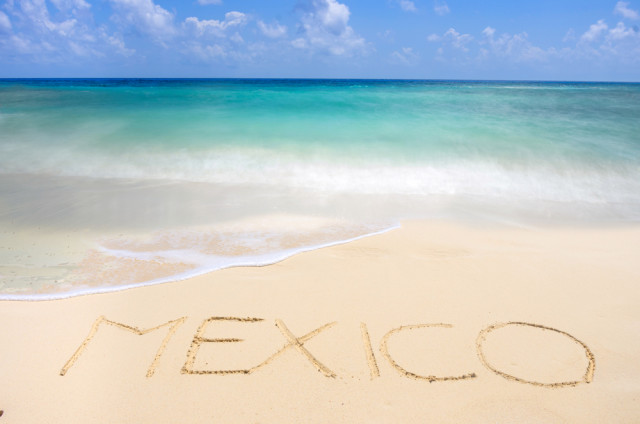 This is quite a tough list to compile without letting it balloon to a cast of dozens. I have beached all over Mexico, and if I had to narrow it down to the true crème de la sand,  I'd cite the following 29 in and around the country's most popular resort areas (then stay tuned for a follow-up post on castaway beaches for when you really want to get as far as possible from the madding crowd!). And it goes without saying that many make tempting escapes from the chill this fall and winter!



Los Cabos
At the southern tip of Baja California, the resort-lined corridor between the towns of Cabo San Lucas and San José del Cabo are just chock full of sweet sands. Keep in mind that a number are closed to swimmers because of the powerful undertow, but that still leaves s number of awesome options, including the longest stretch, Playa El Médano, along with Playa del Amor (above), Barco Varado, Chileno, Palmilla, Santa María, and Solmar.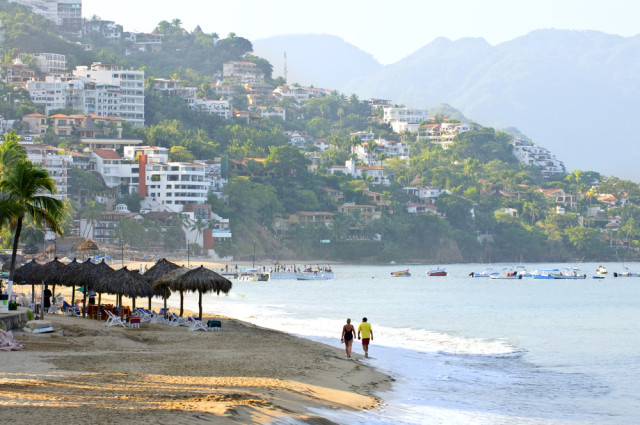 Puerto Vallarta /Riviera Nayarit
One of Mexico's original beach resorts, dating back to the 1960s, is still one of its most picturesque, thanks to Old Vallarta (also dubbed the Zona Romántica), with its atmospheric cobblestone streets and historic architecture… all combined with some of Mexico's best resort shopping, dining, nightlife – and the beaches that started it all. They include the main/most popular in-town beach, Playa de los Muertos and the gay-popular Blue Chairs, as well as others south of town and north in the more modern Nueva Vallarta/Marina Vallarta area, such as Las Caletas, Las Conchas, Camarones, El Salado, Las Glorias, Mismaloya, and Yelapa.
In recent years, the 200-mile stretch north of Vallarta dubbed the Riviera Nayarit has also begun to boom as the latest frontier in Mexican beach resorts development. Yet despite the growth in large resorts and attendant development, there are still funky little beach towns to enjoy, such as Sayulita (one of whose two beaches is especially popular with surfers) and San Blas (colonial architecture, sweet Playa Borrego), and Bucerías (sleepy, typical, with good eateries/crafts shopping and a long stretch of sand). Nearby Punta Mita, meanwhile, has acquired more of an upmarket reputation – and for some real castaway feel, take an excursion from here out to the protected Marieta Islands.
Besides sun and fun, one of my favourite perks of this area is that its in easy visiting distance of absolutely awesome Mayan archaeological sites such as Chichén Itzá and Uxmal. The Zona Hotelera (Hotel Zone) of Cancún has become a beach resort powerhouse first and foremost on the strength of its gorgeous sands and invigorating surf on stretches such as Playa Delfines – adding impressive shopping, dining, nightlife, and activities galore to the mix. For something slightly more laid back, hop the ferry out to the smaller isle Isla Mujeres (my favourite: Playa Norte).
The 135-kilometre (84-mile) coastline south of here, the so-called Riviera Maya, has come a long way, baby, since I first started visiting in the 1990s. If what you're interested in is a mix of lovely sand and sea with a buzzy social scene, Playa Mamitas and the rest of the strand alongside the strip's main city, Playa del Carmen, is definitely your choice. North of town, along with big to gargantuan resorts lining the coast, you'll find equally lovely but more laid-back beach options at Puerto Morelos and offshore Isla Holbox. Also laid back, south of Playa, the town of Akumal is known for its five bays of shimmering beaches and magnificent snorkeling – during which you may well see giant, marine green turtles that come here to nest. A bit farther south still, Playa Paraíso and the other powdery sands of Tulum are also more laid back, with small lodgings and bungalows along with the occasional large property; its most magical beach of all, though, may be right below the seaside Mayan ruins – a uniquely dramatic counterpoint to the natural beauty.

images | oneinchpunch, Javier Garcia, Elena Elisseeva, Svetlana Bogomolova