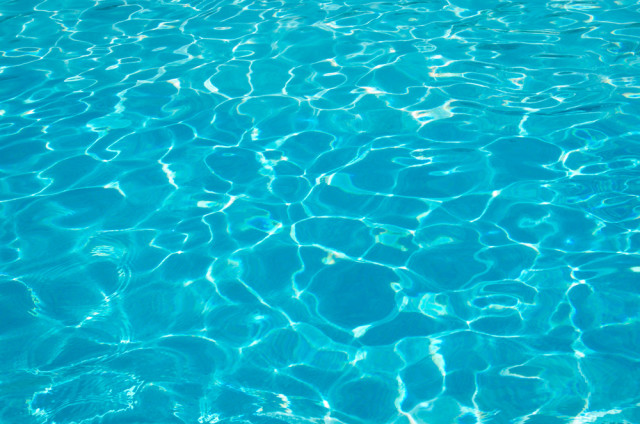 Everybody into the pool! Summertime is of course peak season for chlorinated frolics – at least in the northern hemisphere – and when better to showcase selected pools of the world so splashy they might almost justify a trip in themselves – sometimes it's the view, sometimes something about the pool itself, sometimes both. Let's dive right in, shall we? 

Belgium
Out in Uccle, a suburb of Brussels, Nemo 33 was for years the world's deepest pool (34.5 metres/113 feet), and obviously for diving rather than swimming.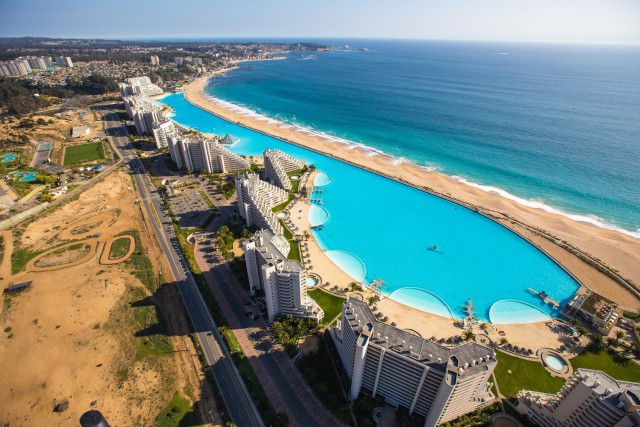 Chile
Outside the Pacific resort city of Valparaíso, the San Alfonso del Mar Resort is best known for the world's largest swimming pool, 1,013 metres (3,323 feet) long, covering 8 hectares (20 acres), and holding some 250 million litres (66 million gallons) of treated seawater, and a maximum depth of 3.5 m. (11.5 ft.).

France
It's somewhat pedestrian in shape and size, but what is cool about the Piscine Josephine Baker in Paris is its location: on a barge moored on the Seine just below the Place de la Bastille (it has a retractable glass roof that allows you to splash around in the dead of winter, as well).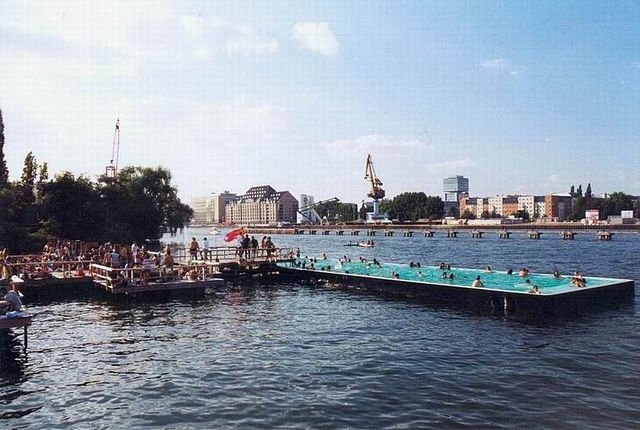 Germany
Berlin, too has a river pool, the Arena Badeschiff on the Spree River is fashioned out of an old ship hull but is open only in warm weather.

Hungary
The wow factor at Rudas is very different from the others on this list because it's part of a 16th-century Turkish bath complex which exudes an absolutely extraordinary vibe.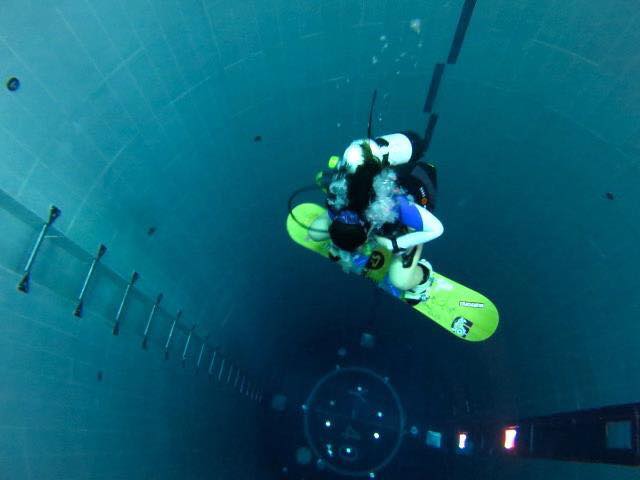 Italy 
Outside Padua is the current world's deepest recreational pool, Y-40 The Deep Joy (40 metres/feet), part of the Hotel Terme Millepini.

Spain
In Barcelona, swim on the roof of the Mandarin Oriental on Passeig de Gràcia with breathtaking 360-degree views of the historic cityscape.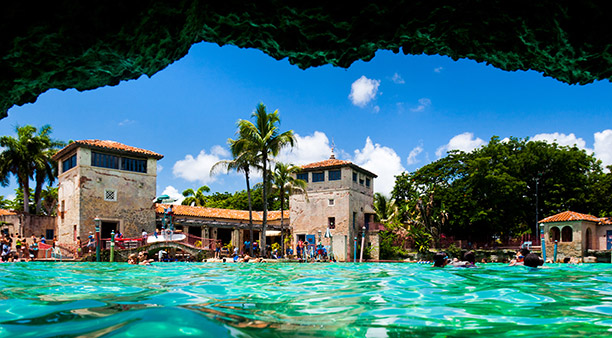 USA
Many impressive pools in this country, but few are more cinematic than Miami's spring-fed Venetian Pool, created in 1923 from a coral rock quarry and meant to suggest a Serenissima vibe.

images | Sergey Markov, Crystal Lagoons, carbide, Y-40 The Deep Joy, sansculotte, communicastesso.com, Mandarin Oriental, MiamiandtheBeaches.com