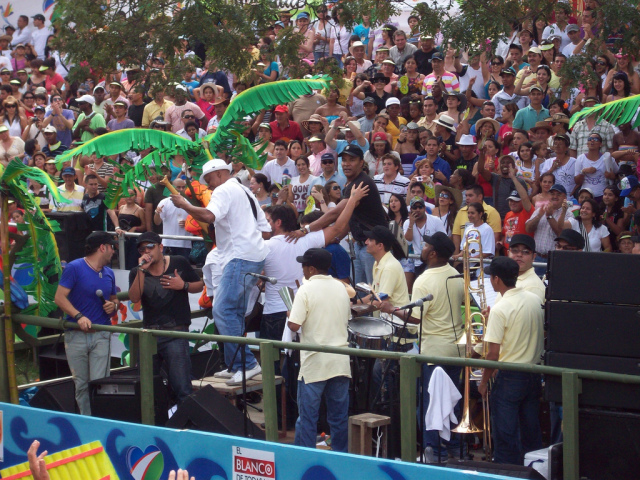 When Iberia expanded its Colombia flights to include the country's third most populous city, just 100 kilometres (67 miles) from the central Pacific coast, they gave their passengers a wonderful opportunity indeed. For this is a city of singular style, creativity, passion – and salsa dancing. Yes, one of the local claims to fame is that despite the fact that salsa is resoundingly Caribbean in origin, Santiago de Cali has latched onto it with a passion that has transformed it into one of the world capitals of this dance.
Cali Sights/Music/Nightlife
Founded in 1536, Cali does have a fair bit to see in terms of historic churches, museums, and colonial architecture (the epicentre of which is the hillside Barrio de San Antonio, a district also popular for its restaurants, hotels, nightlife, and street performers).
But it's music where Cali particularly shines, and here the rhythm is most definitely gonna get you – especially in the Menga neighbourhood, on the city's north side, and Juanchito on the east side, home to all manner of pubs, dance clubs, and other nightspots – in addition to dance schools where you can learn the moves. Here, you'll literally see people dancing in the streets. The salsa scene ramps up even further the last Friday of each month with an event called Delirio, and the first week in July with the annual Festival de la Salsa.
Another fun and popular neighbourhood is genteel Granada, in west Cali, established in the early 20th century and today especially well known for upmarket fashion boutiques and restaurants such as Ringlete (Calle 15 A Norte, Nº 9N – 31), specialising in a modern take on cuisine from the local Cauca Valley, and Carambolo 9 (Calle 14 Norte N° 9N – 18), which takes its cue from the "slow food" movement.
The  Cali Fair, Highlight of the Year
Also known as the Sugarcane Fair (top), this year-end blowout (December 25-30) has since 1957 been the biggest deal in town, and one of the biggest in Colombia. Features include an opening horseback parade; competitions of various types; exhibitions; sporting activities; bullfights; and of course lots of shows and concerts (salsa, folk, and pop – a highlight being a "Superconcert" in the city football stadium with top headliners both Colombian and international.
More information: CaliTravelGuide.info.

image | Cbustos