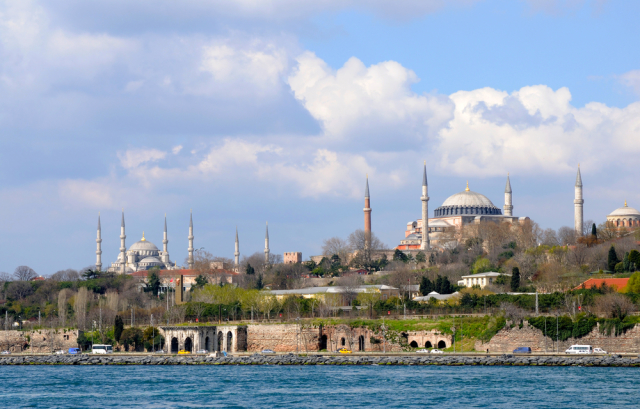 Today, as the song goes, it's Istanbul, not Constantinople, but over the course of its millennia of history this crossroads of the world par excellence has also been Ligos and Byzantium. And for much of the last millennium, at least, a pair of consummately grandiose religious temples which have helped define the skyline as well as the soul of this extraordinary city.
If you head over to Galatea Bridge to the historic Eminönü district and uphill to the Pierre Loti Café, besides an excellent cup of Turkish coffee, you'll get to take in the sweeping view out over the city for which it's famous. That includes a host of mosque domes and minarets – and most prominent among them the two mosques which dominate Istanbul's historic quarter: the Blue Mosque and Hagia Sophia, separated by a lovely garden.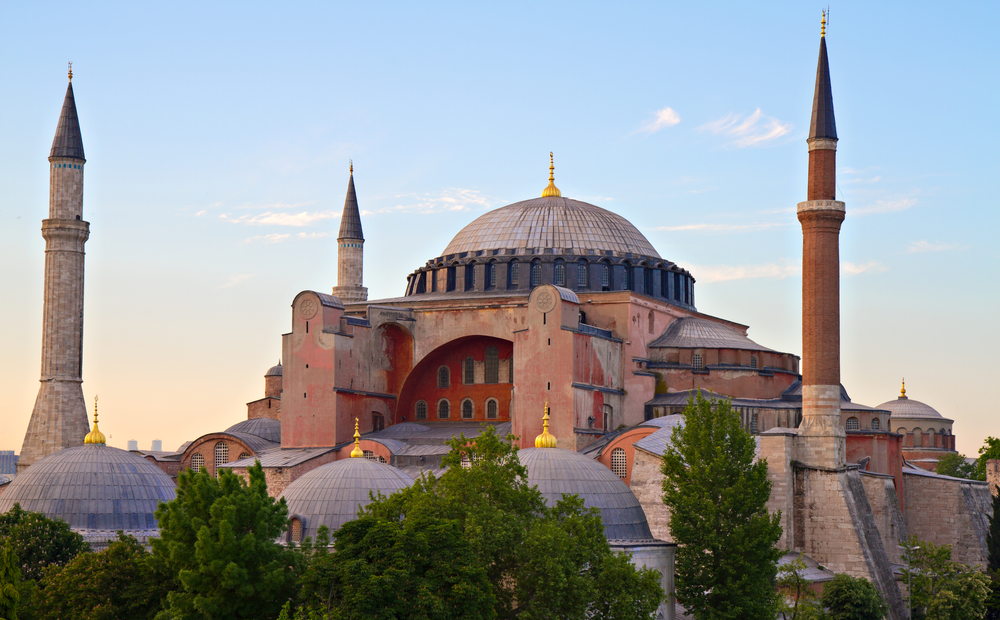 Hagia Sophia
One of the jewels in the crown of the Sultanahmet quarter, the grandiose edifice the Turks still call Aya Sofya after the original Greek name ("Holy Wisdom"), with its enormous dome, is as much as any building the icon of Istanbul. Built in 537 as a Byzantine Orthodox basilica, it became the city's principal mosque after the Ottoman conquest of 1453. It's architecturally so perfect that it's been said the construction of Hagia Sophia changed architecture forever.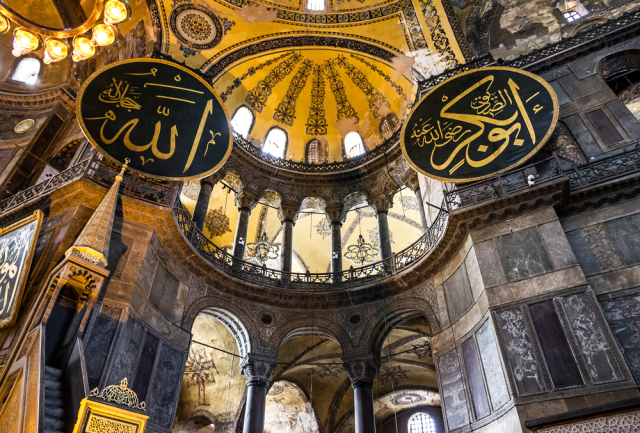 The light filters in thanks to the innovative stained-glass and other windows, and is additionally reflected by the ceiling's gold mosaics – all helping to impart a mystical ambiance to the soaring interior. These days it is not used as a mosque but is open to the public as a museum.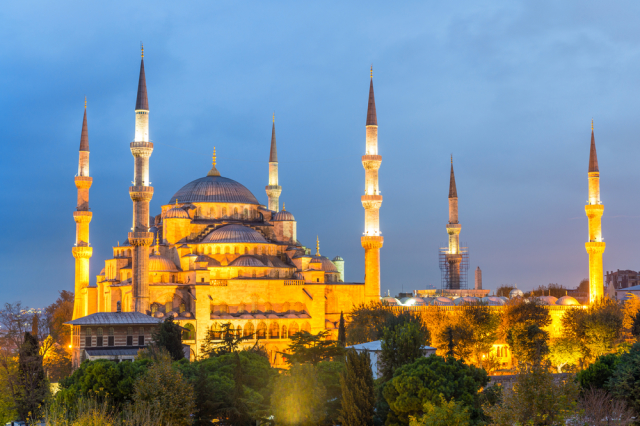 Blue (Sultan Ahmet) Mosque
More than a millennium later, in 1609-1616, Sultan Ahmet I decided that as the symbol of Ottoman power and primary mosque of the empire he wished to create, he would have a mosque built to rival Haghia Sofia, and right across from it, no less. No expense was spared – nor was any previous landmark; the various palaces standing on the space had to be bought at inflated prices, and other landmarks included the hippodrome and the enormous and lavish Great Palace of Constantinople, seat of the Byzantine emperors.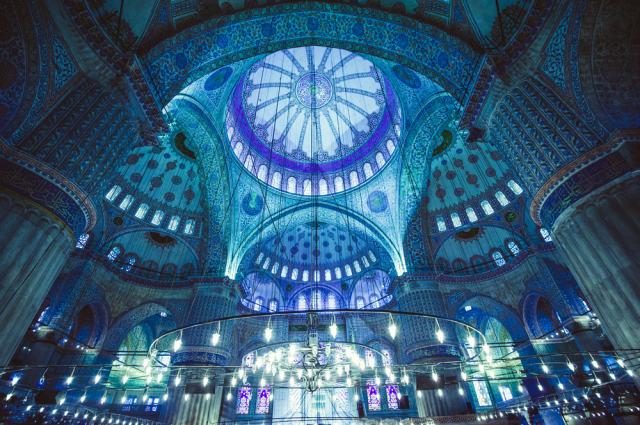 The result – dubbed the Blue Mosque because of the blue interior tiles – was a temple of monumental size and majesty – and one which also equaled the six minarets in the Kaaba, in Islam's most holy city itself, Mecca. Ahmet was criticized for presumption in trying to upstage Mecca, so his elegant solution was to commission a seventh minaret for the Kaaba.

images | Tolga TEZCAN, Circumnavigation, pisaphotography, Yarygin