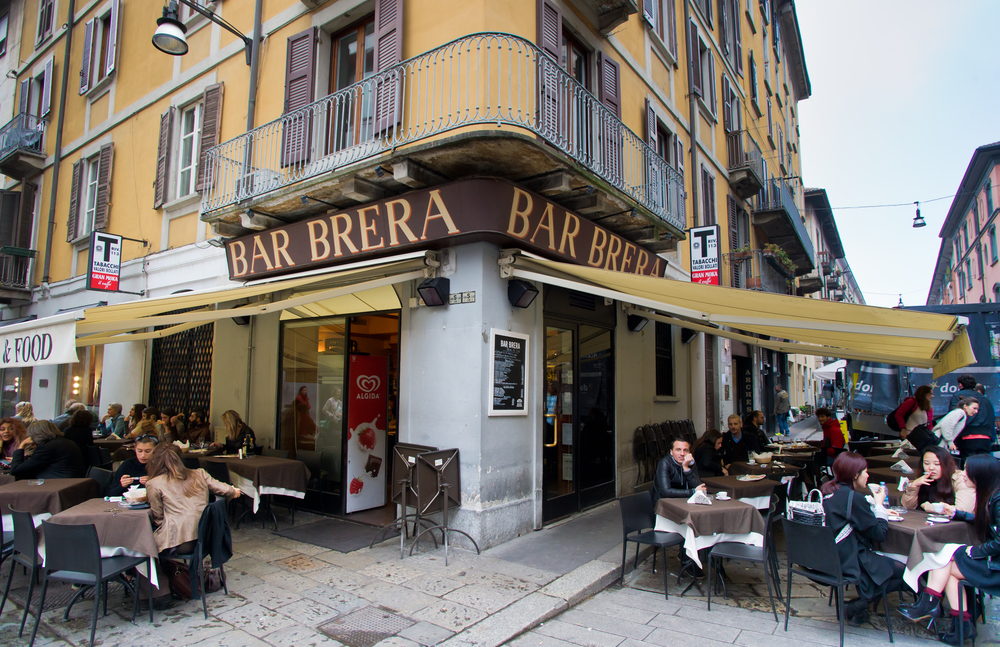 When you think of Milan, the wedding-cake Duomo and the Vittorio Emmanuele Gallery might be among the spots that jump to mind. But to take the pulse of one of Italy's most dynamic cities – checking out its emerging fashion design stars, for example, checking out the avant-garde arts scene, or getting your palm read – you'll want to head for an area of central Milan called Brera.
Sometimes compared to Montmarte in Paris (though less touristy), this is a part of town several blocks northwest of the Duomo a just east of the Sforza Castle which like the Navigli area has a different feel to it – picturesque and laid-back, where – unlike in much of the rest of this go-go city of 1.3 million – you can feel it's OK to nurse a glass of Barolo or vermouth at an outdoor café without constantly checking your watch (um, smartphone).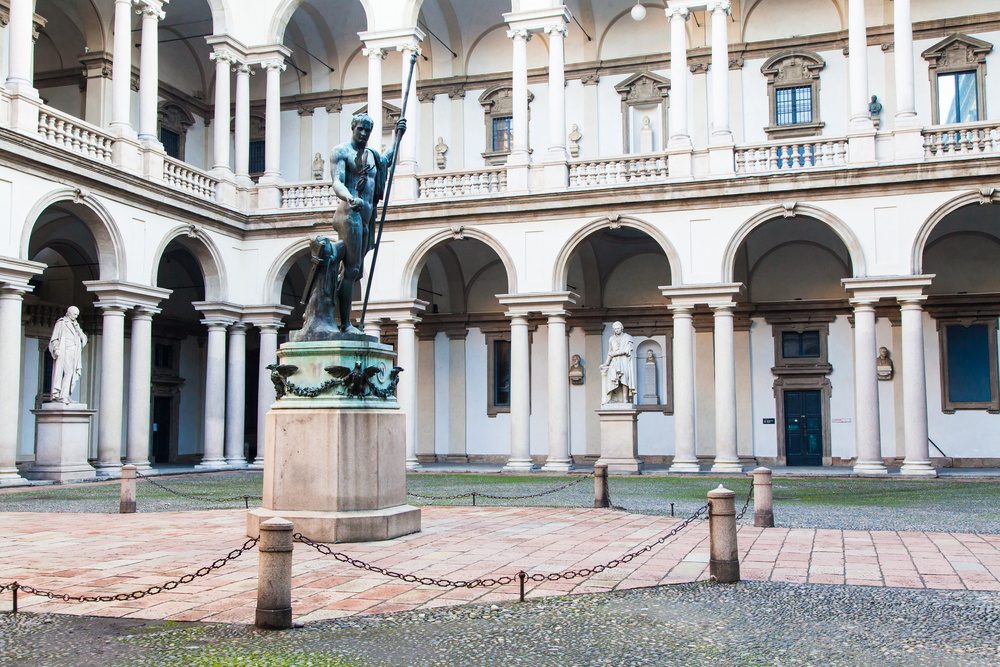 One big reason Brera turned into an artsy area is the presence of Milan's most important art gallery (and one of the entire country's best collections), the Pinacoteca di Brera. Housed in a 16th/17th-century palazzo, are stellar works of some of the greatest of Europe's Old Masters – Tintoretto, Mantegna, Piero della Francesca, Caravaggio, Canaletto, Titian, Rubens, Rembrandt, and more.  You could spend hours just lost in famous artworks here such as Mantegna's Lamentation of Christ, but even apart from the collection of paintings there's also  an impressive library, astronomical observatory, botanical garden, a gorgeous portico-enclosed courtyard, and the elegant architecture of the Fine Arts Academy (above).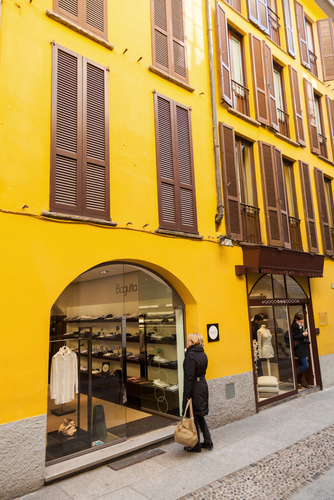 Heading out from there onto the little cobblestone streets and lanes, art continues to be a motif with a multitude of galleries created from onetime artists' ateliers. Along the way, wonderful restaurants and trattorias (such as Osteria di Brera and Victoria) also pop up regularly.
If you happen to be here on the third Saturday of the month, another delight is the antiques/books/flea market on Via Fiori Chiari. If not, you can still get your browse on by window-shopping the various clothing boutiques (both vintage and cutting-edge), décor shops, and speciality spots selling, for example, vintage toys (in fact, all this cool stuff has led the city of Milan to designate this the Brera Design District). Creativity is also on display at the Piccolo Teatro, which makes for some very entertaining nights in Brera.
This being Italy, between the shops, eateries, outdoor cafés, and elegant 18th-century buildings there are also plenty of churches. The oldest – paleo-Christian, dating back to the 4th century – is San Simpliciano, which stages concerts; L'Incoronata (built in the 15th century on, it is said, the site of a brothel); and San Marco , home to a black-and-white fresco attributed to the workshop of the great Leonardo da Vinci.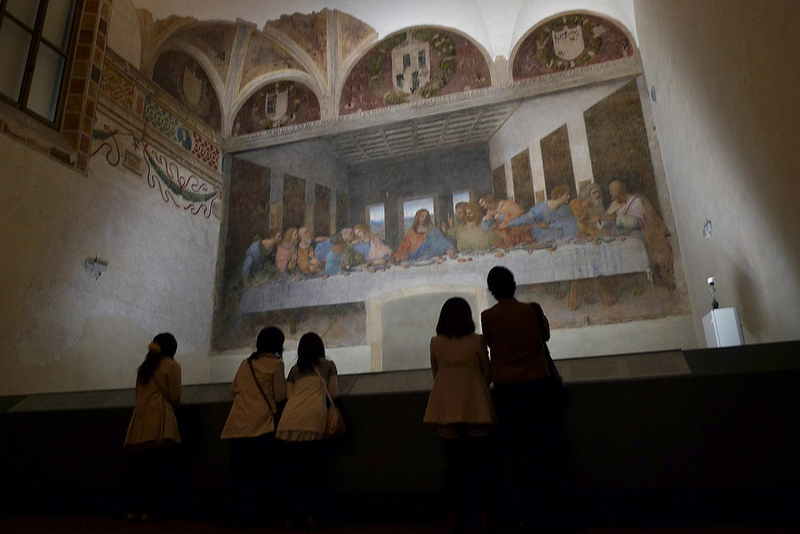 But speaking of Leonardo, no church and artwork in Brera are more famous than the Cenacolo – The Last Supper – still drawing crowds in all its restored glory on the old refectory wall of the Basilica de Santa Maria della Grazie. One stupendous dinner invitation you absolutely must not turn down.
And as for street life, there's plenty going on both day and night, but it's especially post-sundown that the area really comes into its own, as a mix of young people, businesspeople, tourists and random fashion victims pack the pubs; local A-listers (footballers, models, designers) gravitate toward the Via Corso Como, but you can find perhaps less pricey and just as fun spots along the nearby side streets — with less pretentious patrons, truth be told.
More information in English: TurismoMilano.it.

 images | Boris-B, PerseoMedusa, Christian Mueller, Darren and Brad