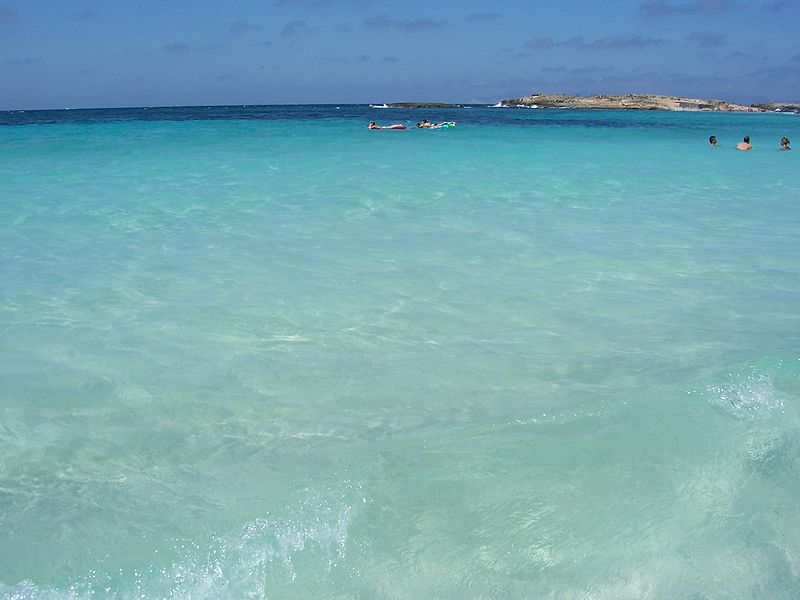 In the Balearic Islands, Majorca and Ibiza are of course practically household names. But say "Formentera", and many fewer will recognise the name of the southernmost major Balearic island. This, in the mind of many locals and visitors alike, is actually a good thing. Because it means that for beach- and island-lovers who also love peaceful and pristine, the place that has been called "the Mediterranean's last paradise" is pure travel gold.
This tiny isle (just 83 square kilometres/32 square miles) has expertly managed its tourism industry to be green and sustainable – doing well by doing good – and this becomes immediately apparent from the moment you step foot on its soil (the only way to do so being off the boat from Ibiza, six kilometres away).
Life's A Beach
The main attraction Formentera has to offer besides its laid-back vibe is of course its more than one dozen beaches, from small coves to wide, open stretches of powdery, white sands lapped by crystalline azure waters and framed by seemingly infinite horizons. Even the two best known and most popular –Ses Illetes at the island's northern point (top) and Migjorn a bit to its south – are quite unlike most comparably popular beaches elsewhere in Spain, thanks to the natural settings and near absence of major buildings along its coastline.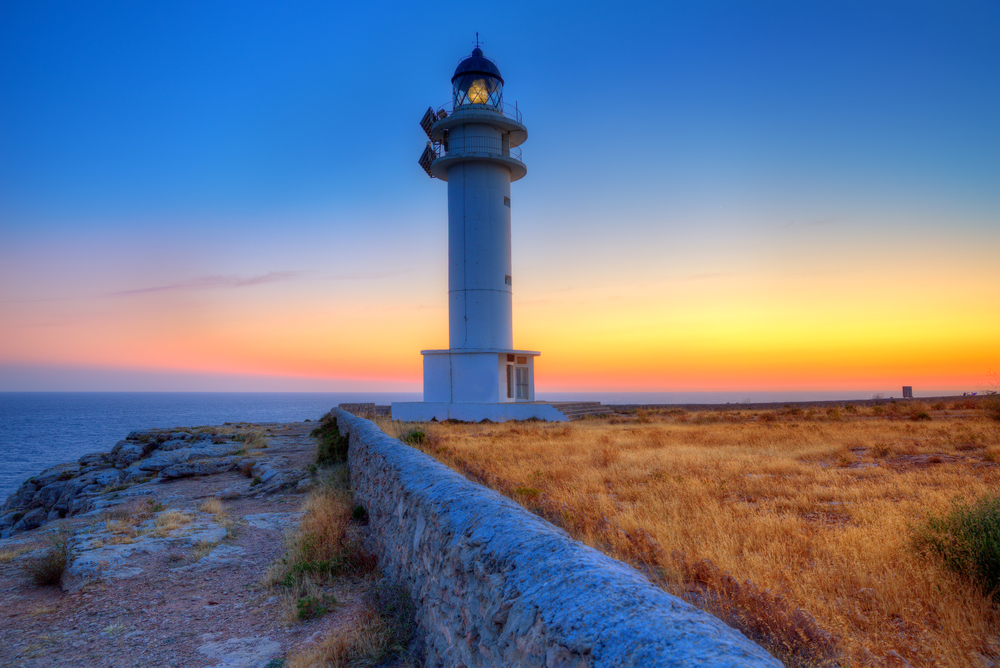 Prefer your strands even more castaway and intimate? Head for deserted little coves such as Cala en Baster, Ses Canyes, and Caló des Mort. And on the way back at the end of the afternoon, stop off to witness a truly glorious sunset at a spot like Cap de Barbería lighthouse, at the island's southernmost point.
As you might expect, Formentera is also fabulous for wáter sports such as kayaking, sailing, and diving/snorkelling (this last especially a treat thanks to mild year-round water temperatures and splendid submarine scenery, including cool caves and wrecks. Els Freus Marine Reserve is home to meadows of posidonia oceanica, a sea grass endemic to the Mediterranean, notable enough to merit inclusion on the UNESCO World Heritage list. Floating over this verdant, waving expanse is an impressive experience indeed.
Travelling with the kids? No problema – there are copious family travel options available here. Small and flat, Formentera especially offers the whole gang great opportunities for easy hiking and biking (both on- and off-road – mountain bikes can be rented for as Little as 4 euros per person per day). Probably the island's top route to do with kids is the Camí de sa Pujada, a stone-paved medieval footpath winding through some of Formentera's loveliest landscapes. And how about four hooves instead of two wheels? Exploring on horseback – enjoying the breeze and the sights from atop a magnificent caballo with your children.
The four towns, such as the least tiny, Sant Francesc Xavier, are also charmers, with laid-back restaurants, cafés, pubs, mostly small lodgings, and a handful of attractions such as an ethnological museum with artifacts and displays documenting the island's history and traditional way of life.
Three other things to definitely not miss on-island:
La Mola Crafts Market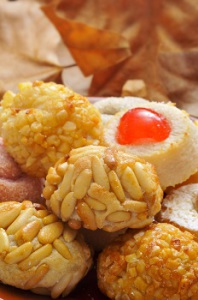 At this "hippie" market in the southern village of La Mola, held every Wednesday and Sunday evening from June to mid-October, you'll be able to browse lots of funky art, jewelry, and crafts in a variety of media, including silver, wood, and stone, leavened with music and other performances.
Panellets
Formentera's most characteristic sweets are these biscuits made primarily of marzipan (almond/sugar paste, egg, and pine nuts, right). Panellets are especially traditional for November 1, All-Saints Day, but these days are also enjoyed year-round, especially by visitors.
S'Espalmador Island
Just 150 metres (492 feet) off Ses Illetes beach at Formentera's northern tip, you can reach this tiny uninhabited isle by wading over during low tide. What makes it so special? More fabulous beaches, plus mud baths which can do wonders for your skin!
More information in English: Formentera.es.


images |  Zajavidah, holbox, nito