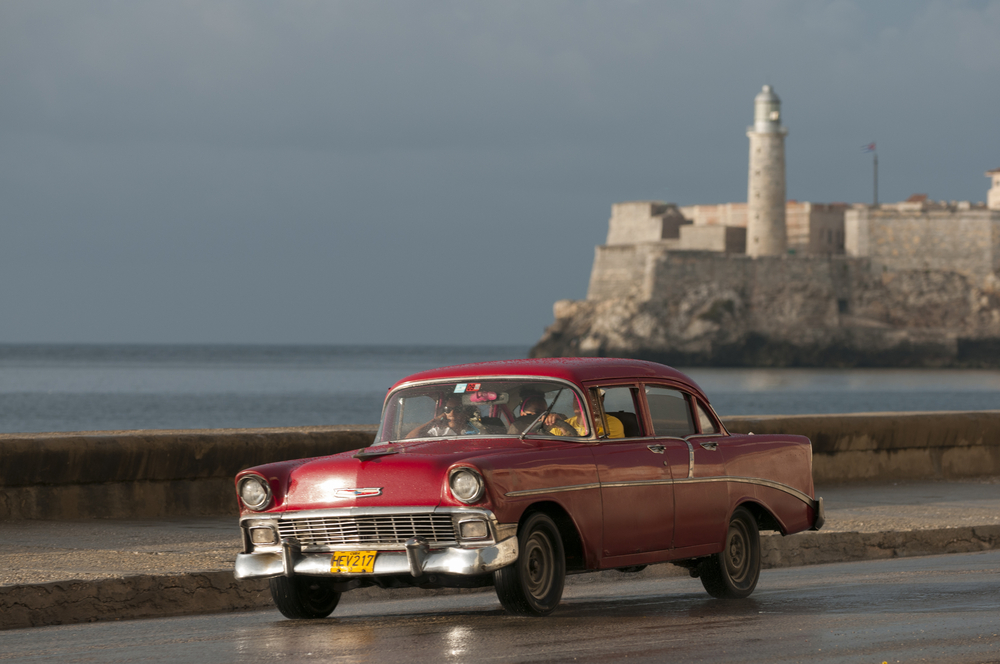 After a break of a bit more than two years, today Iberia resumes flights to the capital of my home country, Cuba. For those of you who haven't visited this city of just over two million residents, I highly recommend you put it on your bucket list, because it's an experience like no other in the world. 
Once known as the "Paris of the Caribbean" thanks to its impressive architecture, culture, and general atmosphere, Havana today still remains one of a kind in the entire world, its urban allures mixing with an earthy, informal vibe as well as a vibrant arts and music scene. And thanks to an almost total absence of redevelopment in the latter part of the twentieth century, much of the cityscape has a famously vintage feel to it, sometimes cinematically so.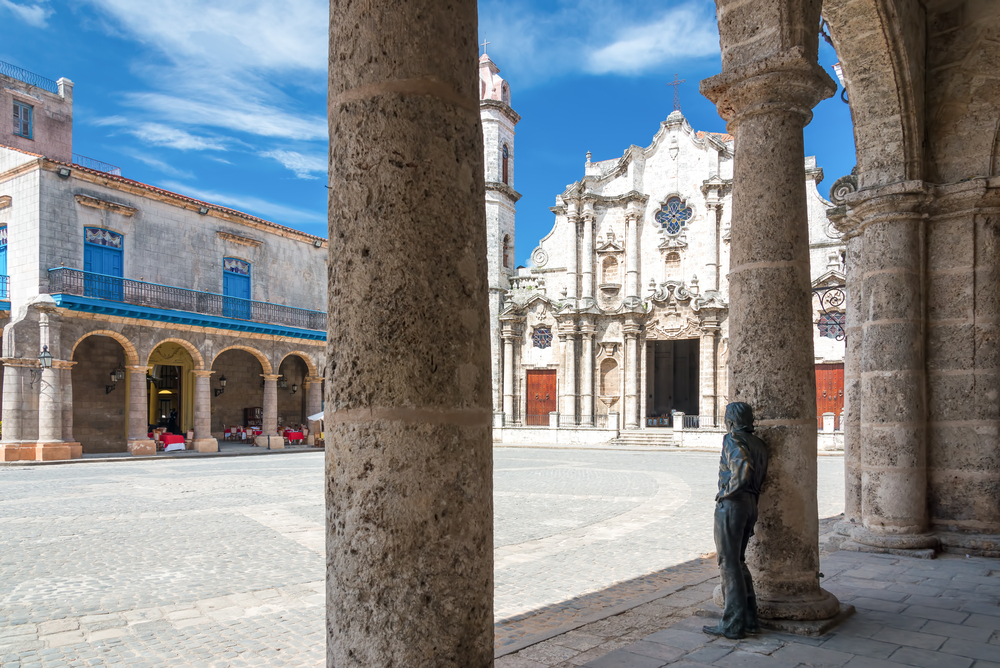 A Call to Armas
In any exploration of the city, the spot to start is Habana Vieja, the Spanish colonial core – specifically, the bayside Plaza de Armas, which marks the spot where San Cristóbal de la Habana was founded November 16, 1519 and now a favourite of outdoor book-sellers and buyers. That founding is marked on this leafy square by a miniature Graeco-Roman-style temple, the Templete, built in the 19th century; the thorny ceiba (silk cotton) tree that grows out front is considered sacred by the island's many adherents of Afro-Cuban religions such as santería, and every November 16, believers and non-believers alike circle the tree three times, throw coins at its base, and make three wishes.
Across the way is the Palace of the Captains General, from which the colonial governors (and in the early 20th century, Cuban presidents) ruled; now it's restored and is home to the Museum of the City, with exhibitions and a wealth of ornate period furniture and horse carriages, including a throne that once awaited the visit of the King of Spain.
Another landmark that lends character to this plaza is the small Castillo de la Real Fuerza, a doughty-looking gray stone fortress complete with moat, intended to defend against pirates; today visitors can take in a small naval/maritime museum here.
That was civil power – the religious side of things is covered in another of Old Havana's five main squares, several streets over: the more compact Plaza de la Catedral. Here the Havana cathedral (1777) presents the uniquely graceful spectacle of an Italianate Baroque church built in coral rock. The inside is fairly simple, but the experience of sitting over a mojito, beer, or meal at the outdoor tables of El Patio restaurant (above left), in a colonial building a few steps away, never gets old for me – and it's especially magical at night.
Personally, my own favourite church in Old Havana may actually be San Francisco de Asís (St. Francis of Assisi, 1591), on the eponymous square several blocks to the other side of Plaza de Armas, especially because of the peaceful cloister of its adjacent monastery; these days it houses a museum of religious art, as well as regular classical concerts (love the acoustics). The square outside is lovely, as well, with its Lions Fountain and graceful buildings including the neo-Renaissance Lonja de Comercio (former Stock Exchange, 1909), now an office building.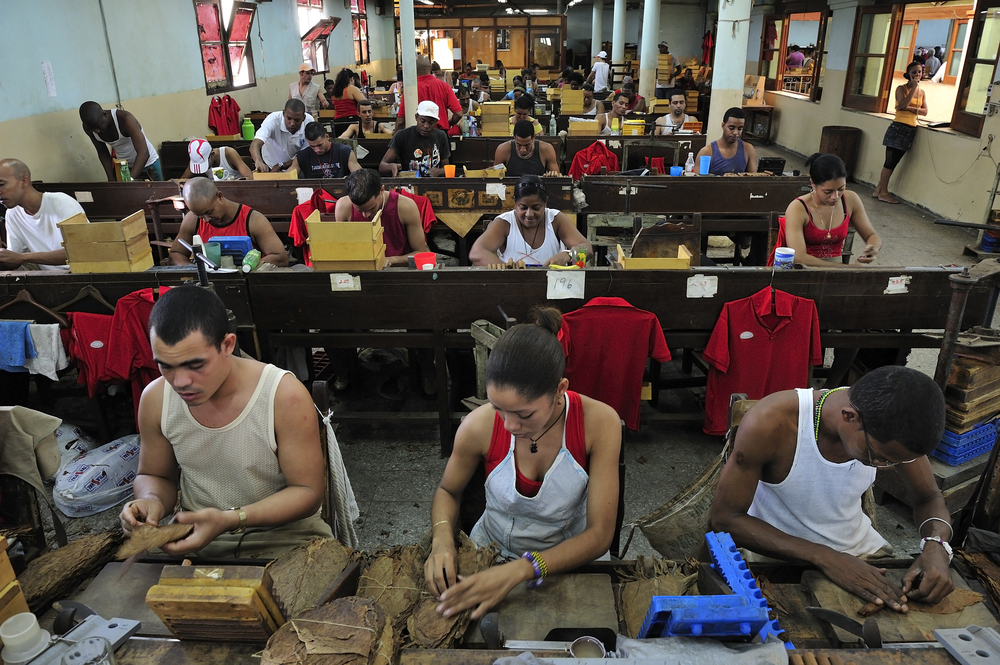 Stogies, Forts – and Pet Grooming
Another couple of Old Havana musts right next to each other are the Museum of the Revolution, installed in the wedding-cakelike presidential palace used from 1920 right up till Fulgencio Batista's abdication in 1959 (his office is preserved as he left it, as are several other sumptuous salons, while other rooms are given over to history – mostly of the Castro revolution but also some prerevolutionary material dating back to the War of Independence of 1895-98; many especially get a kick out of the vintage tanks and planes outside, as well as the famous Granma, the boat that brought the revolutionaries back from exile in Mexico).
A few feet away, I highly recommend a visit to the Partagás cigar factory, where old-fashioned cigar rollers and other workers create puros (stogies) not unlike they did a hundred years ago. Whether or not you're a cigar aficionado, this affords a fascinating window into a key area of Cuban culture and history.
Then, before leaving Old Havana, you absolutely must take a hop over the bay (you'll need to grab a taxi if you're not taking an organised tour) to the city's great pair of defensive fortresses, the early-17th-century El Morro and late-18th-century La Cabaña. The former houses interesting museum exhibits, but the main charm lies in wandering the passageways, chambers, and ramparts. Same for the larger La Cabaña, practically alongside, now full of tourists, restaurants, pubs, a military museum, another devoted to Che Guevara, and nightly cannon firing in colonial-era uniform. Needless to say, the views out over the city are positively picture-postcard-like.
Make your way out of Old Havana along Obispo Street, one of the neighbourhood's most interesting streets, now crammed with restaurants, art galleries, and shops (including the antique pharmacy Taquechel and, believe it or not, a posh pet-grooming salon). There is music everywhere in Old Havana these days, but especially here on Calle Obispo, thanks mostly to its sundry pubs and eateries.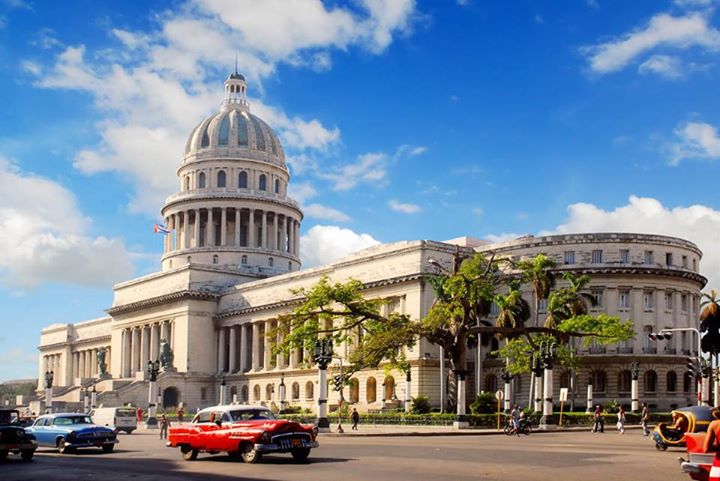 At the end of Obispo, straddling the "border" between Old Havana and Centro Habana is the Parque del Prado, a compact park notable for its esquina caliente ("hot corner"), where (mostly) men gather to argue passionately about Cuba's national pastime, baseball. It's a fast pitch throw from several astonishing buildings, including the gorgeous Centro Asturiano (one of many social clubs for immigrants, this one from Spain's Asturias region, and now transformed into the Museum of Fine Arts); the also ornate García Lorca Theatre, with its classical music concerts and especially popular ballet season (remember, this is the land of Alicia Alonso); and the Capitolio, modeled after the U.S. Capitol, where the pre-Castro legislature met (you can still see the halls and chambres inside). Heading out from here toward the sea is the Paseo del Prado, an avenue with a tree-shaded, statue-lined central pedestrian promenade.
I Cover the Waterfront
Arriving at the end of the Paseo, you reach more postcard views along the sea-level oceanfront boulevard, the Malecón, which runs eight kilometres (five miles) along Old Havana, Centro Habana, and El Vedado. Especially in recent years, more of the rundown waterfront buildings have been tarted up, and new businesses are opening. What hasn't changed is the propensity of habaneros to hang out along the promenade – some of them swimming or fishing in the daytime, others strolling or sitting on the sea walls.
If you take a detour off the Malecón after Antonio Maceo Park into the Centro Habana neighbourhood, you'll find another cool little spot: the Callejón de Hamel. This is basically an alley which in recent years has become a focus of santería and Afro-Cuban culture generally thanks to its murals, sculptures, shops, and Sunday afternoon music/dancing.
Arriving in Vedado, definitely have a pop into the Hotel Nacional de Cuba, one of Havana's most imposing buildings, perched on a bluff and dating from 1930. Even if you don't stay here, having a drink on its back patio is classic.
Another spot not to miss in Vedado farther inland is the Cementerio de Colón (Columbus Cemetery), built in 1876 and on a par with burial grounds like Père Lachaise in Paris and Buenos Aires' Recoleta for its more than 500 elaborately sculpted tombs and mausoleums (one of the more recent additions is that of Ibrahim Ferrer, of Buena Vista Social Club fame).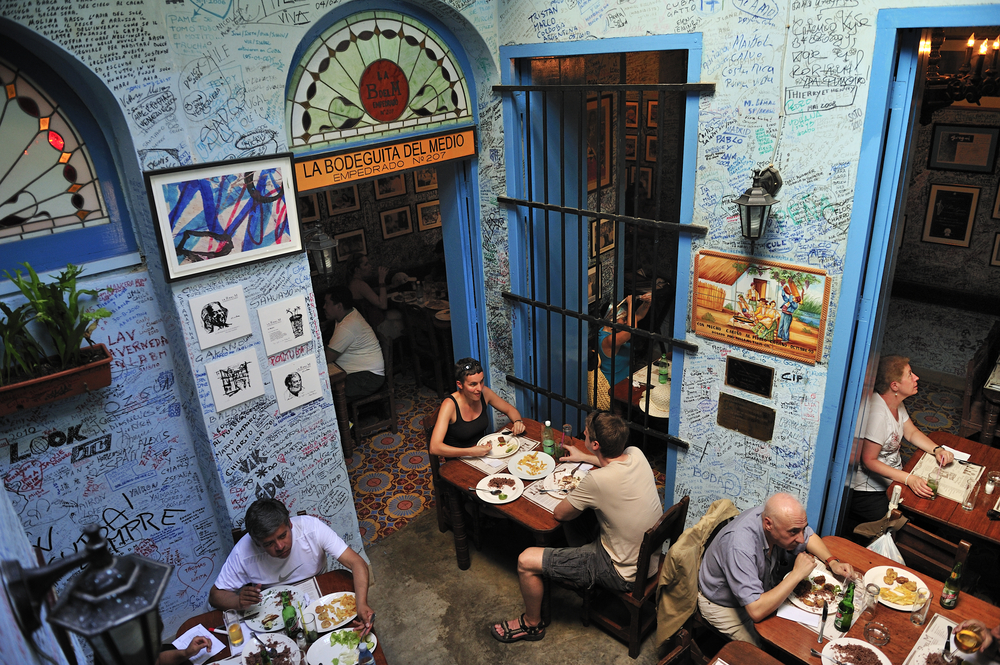 For Whom Havana Tolls
Another classic Cuba experience not to miss: the Ernest Hemingway trail. This legendary 20th-century American writer owned a lovely farm in the outlying town of Cojímar, Finca Vigía, which is open to visitors. But there are also several spots in Old Havana associated with him, including the Ambos Mundos hotel, where Papa lived for several years in the 1930s (a portion of For Whom the Bell Tolls was written in room 511, now preserved in its original state for tourists). El Floridita restaurant and bar, at the end of Calle Obispo near Paseo del Prado, not only serves good seafood but also invented the daiquiri cocktail, and was a hangout in the 1940s and 50s for Hemingway and other literary types; understandably, that vibe is still cultivated here to this day. Hemingway also used to say, "My mojito in La Bodeguita, my daiquiri in El Floridita", and indeed, La Bodeguita del Medio just off Cathedral Square, still trades off that today, with its walls famously scratched in graffitti; the Cuban food is also pretty good here.
Whew. Even with all this, the above just scratches the surface of Havana. I'll have more in the coming months. In the meantime, for more about Cuba's other top destinations, see my earlier post.
Best fares from the U.K., from Spain. 

images | lazyllama, Kamira, Kirua, T photography