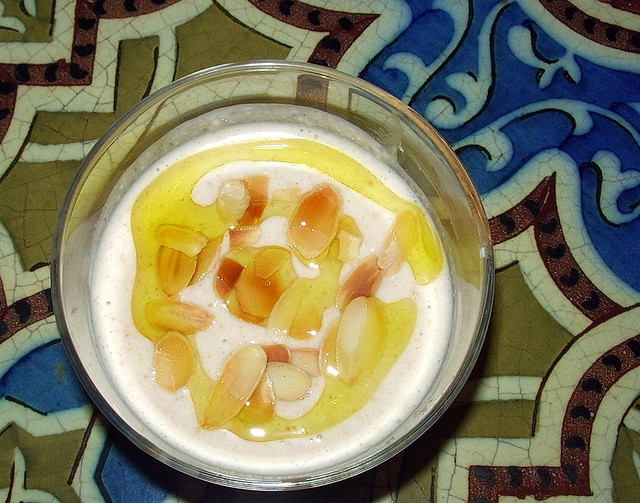 A couple of weeks ago, this blog covered Spain's most prestigious restaurants. This time, we've saved a quartet of very special eateries run by the quartet of highly acclaimed chefs who make up the culinary design team behind Iberia's Business Plus menus.

Dani García, Marbella  
Bespectacled and endearingly nerdy-looking, this Marbella-born 40-year-old has been plenty busy with a number of restaurants (his own and others') and other projects. At the moment, though, much of García's focus is on his eponymous dining room at the luxurious Puente Romano Beach Resort, on the coast a short hop out of the city. And his concept is updating Andalusian classics with multi-culti influences and high-tech techniques, yielding the likes of foie-gras yogurt with oranges and eel, or "Nitro Tomato", a tomato treated with liquid nitrogen and paired with oyster ceviche. Tasting menus 65/148 euros.
Like Dani García, Barcelona-born Ramón Freixa has quite a lot going on, but his main gig at the moment is this two-star 35-seater in the boutique Hotel Único, in Madrid's chichi Salamanca district (others include another Salamanca district restaurant, Arriba; Ávalon back in Barcelona; Erre in Cartagena, Colombia; and consulting for Panama City's Sal). Typical of Freixa's culinary creativity: a cube of pistachio and crab, over which a "soup" of tuna is poured, solidifying immediately into a jelly. Menus 85/110/135 euros.
Restaurante Atrio, Cáceres
While Extremadura, the Spanish region along Portugal's western border, has not generally been known as a hotbed of avant-garde cookery, this spot in the distinguished city of Cáceres helmed by chef Toño Pérez and his life partner (and sommelier) José Antonio Polo since its first incarnation launched in 1986 is a marvelous example of how this brand of gastronomic creativity is taking hold in every corner of Spain. Part of the Hotel Atrio in the UNESCO World Heritage historic centre, dishes here include curried lentils with squid, as well as Ibérico pork loin with grape sauce, sweet-chestnut croutons, and nuts. Tasting menu 99/109 euros.
La Terraza del Casino, Madrid
Located smack in downtown on Calle de Alcalá, the Casino de Madrid is not a gambling den but a hoity-toity social club, and this two-Michelin-star eatery open to the general pubic is, appropriately, just as elegant – albeit in a black-and-white contemporary way rather than gilded, Belle-Époque splendour. Here the man with the plan is team leader Pablo Roncero, who puts his own stamp on Ferrán Adrià molecular style, such as liquid ham croquettes and the signature carbonara egg nest (a parmesan-cheese "egg" with a "shell" of bacon cream, served over jellied beef consommé noodles). Tasting menu 135 euros.
Get more info on each of these impressive gents on Iberia's website.
image | Chez_Loulou