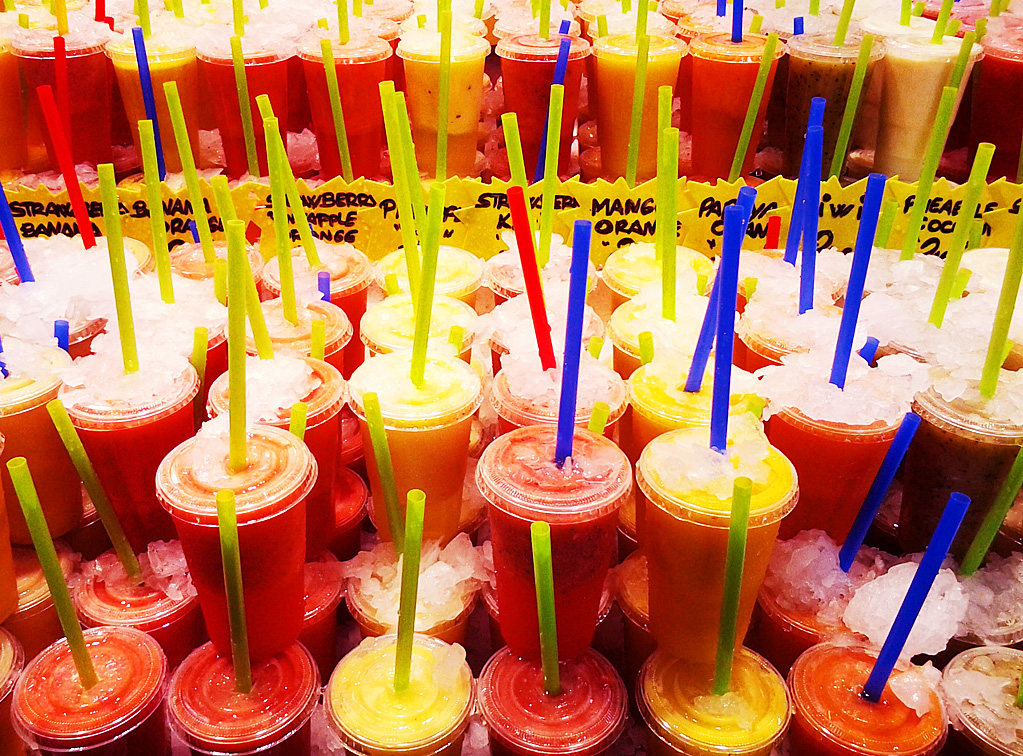 Brazil is, of course, lots more than samba, Carnaval, and Petrobras. Or even, when it comes to cuisine, the likes of moqueca (a kind of fish stew), bobó de camarão (shrimp with manioc and coconut milk), and the national dish, the bean stew feijoada. On the streets of Rio de Janeiro, for example, there's an avalanche of street food, and a star in the category is a variety of refreshing tropical juices.
And a naturally the tropical climate plays a huge role in local tastes, it's no surprise that the number-one indulgence available on the streets of Rio is juice – any almost time and any place. Casas de sucos (below) seem to flood the city, with their tasty, sometimes surprising selections.
By surprising, I mean not just tropical fruits with which you may not be familiar – such as mango, guava, maracuyá, açaí, and guaraná – but also cool combos such as mango with ginger, pineapple-guava, and maracuyá blended with strawberry.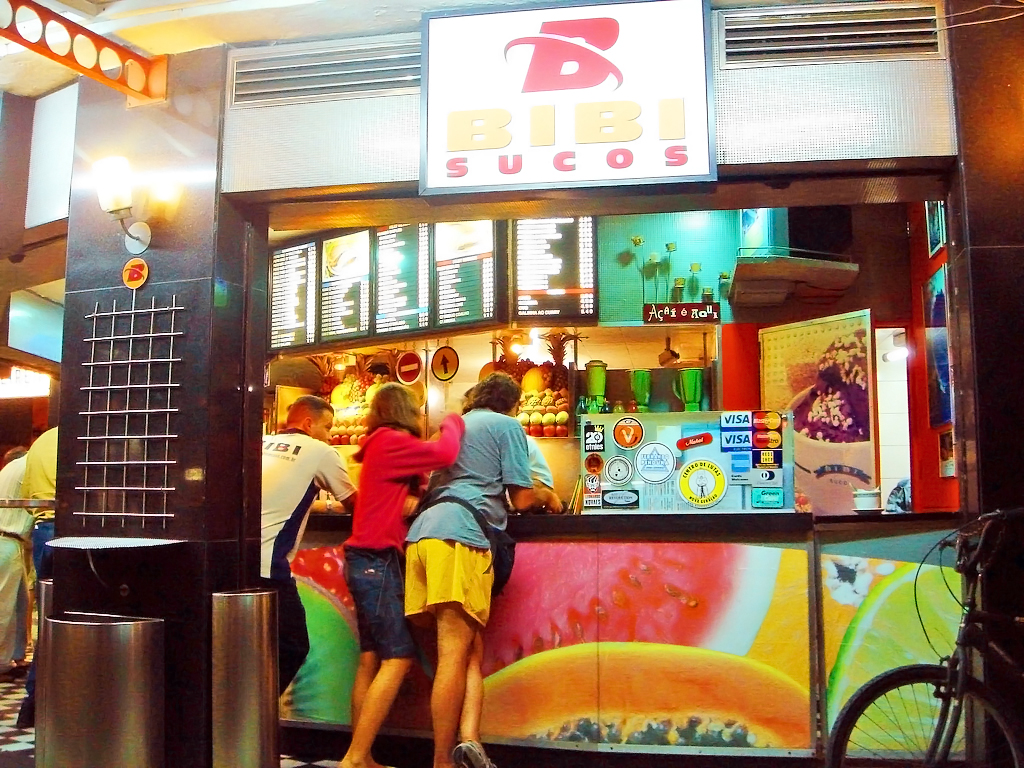 These establishments also often specialise in ice cream, with treats such as açaís – half fruit juice, half palm-derived fruit which looks like a grape and tastes like a bit like a kind of raspberry with overtones of chocolate (!). Well, in any case, they're brought from the Amazon rainforest, and are packed with proteins, vitamins, and other nutrients.
A couple of casas de sucos worth noting: Bibi, with perhaps Rio's best açaí; Beach Sucos, with a big variety (some 30); and Big Polis, especially known for its classic maracuyá.

Best fares to Rio from the U.K., from Spain.

images | eVidaSana.com, TV Boy