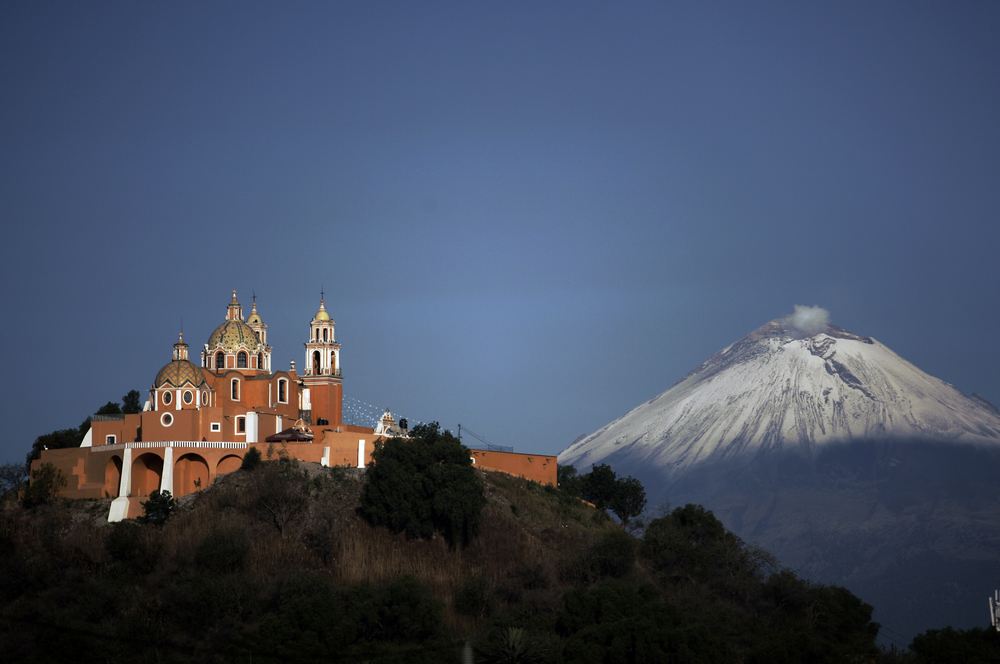 A drive a skosh over 2 hours south of Mexico City, Puebla is not one of Mexico's star cities for visitors, yet still has a huge amount to offer them. Of course that's at no time more true than today, the Cinco de Mayo, where the event that spawned one of the United States' (especially California's, yet not Mexico's) red-letter days occurred.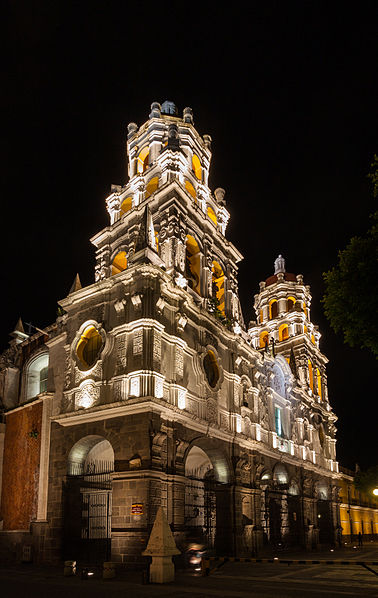 What does all that mean, you might wonder. Well, founded in 1531, this UNESCO World Heritage Site in 1862 was the site of an astonishing defeat of French forces by Mexican defenders – hence this date's popularity locally (yet curiously, not nationally, although it was adopted by Mexicans immigrants in the USA as a day of national pride, and has since then been adopted even by gringos looking for another excuse to party).
Yet back here in Mexico, in this 484-year-old city two hours' drive from the capital, Cinco de Mayo is a pretty big deal in this city – almost the way Carnaval is in Rio de Janeiro – where the partying throughout the downtown echoes throughout the city.
But even throughout the rest of the year, Puebla totally merits at least a day trip (or overnight) for its Baroque splendour, best expressed in its more than 70 churches. Top draw in town: its cathedral, 70 metres high (230 feet, Mexico's highest), dating back to the mid-17th century.
The rest of the Plaza del Zócalo, on which the cathedral stands, is just as architecturally awesome, with its Palacio Municipal (City Hall) and other majestic buildings. Some of the old town's most well-known churches include Santo Domingo de Guzmán, known for its Rosary Chapel); San Francisco (reknowned for its tilework) and the Jesuit Templo de la Compañía (under whose floor, according to legend, a 17h-century princess from India rests, who was supposedly the source of a local style of dress called china poblana).
Away from this central square, colonial palazzos can be found on various streets, and most especially Avenida Reforma; other top exemplars are the Cerdán Brothers House (Antigua Calle de la Portería de Santa Clara 4, now housing the Museum of the Mexican Revolution) and the Casa Alfeñique (Avenida 4 Oriente 416).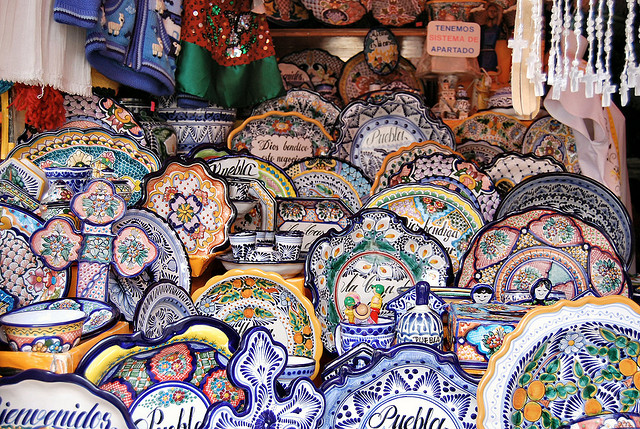 Visitors will also want to check out the antiques shops and restaurants of Callejón de los Sapos (Toad Lane), as well as the Artista neighbourhood, site of El Parián, a 19th-century market where they can find, for example, tilework and clay pottery as well as local sweets. Speaking of which, the city is also very well known internationally for its Talavera pottery (above), an offshoot of the original in mother country Spain's town of Talavera de la Reina. in La Mancha, Castile.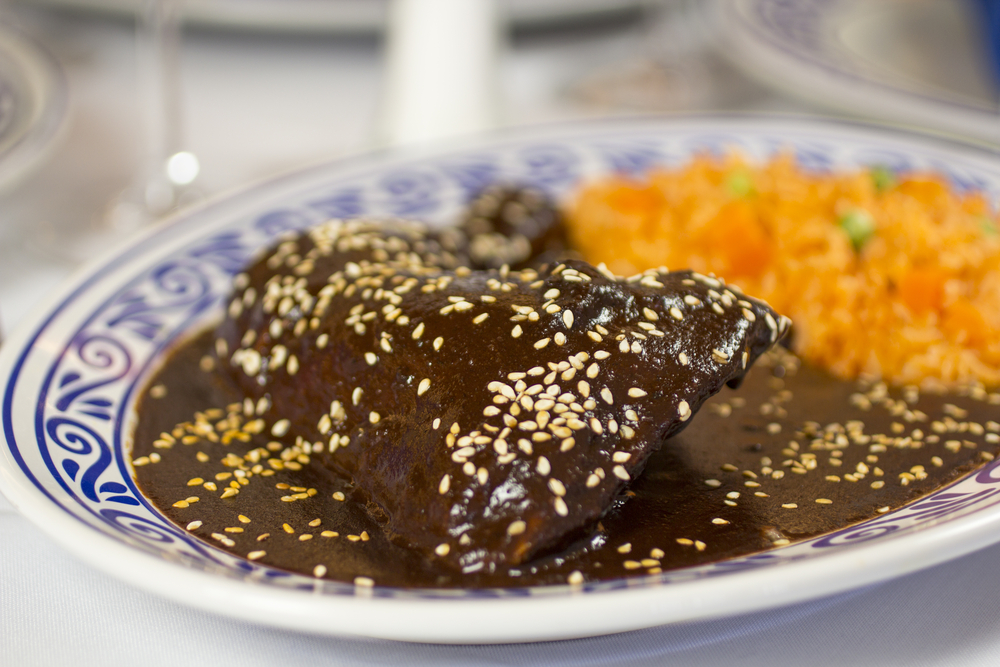 Gastronomically, Mexico and the world owe a great debt to Puebla for a classic dish invented here, mole poblano (poblano meaning "of Puebla") a stunningly complex and delicious sauce based on cacao and spices – created, so the lore goes, at the Convent of Santa Rosa in the early colonial period.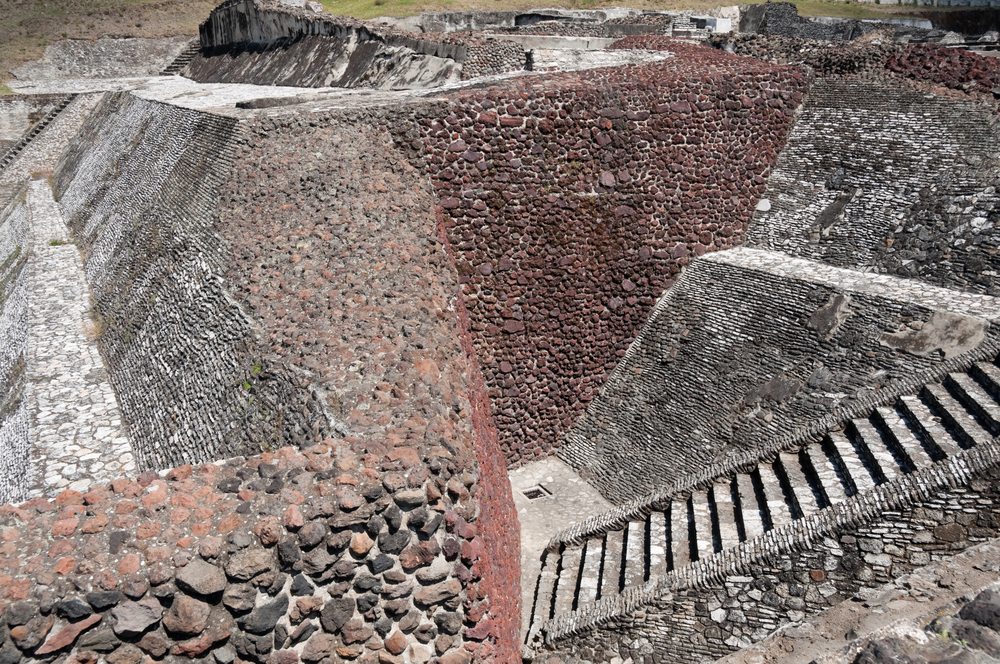 Just outside the city, on Guadalupe Hill, you can get a nearly bird's-eye view of the city. And when here, you should also not the 15-kilometre (nine-mile) excursion to the Olmec civilisation's Great Pyramid of Cholula, 55 metres (180 feet) high and built in stages from the 3rd century BC through the 9th century AD.
In the evening, check out the offerings on the boards at the Teatro Principal, then stroll the historic centre. It's an experience you'll want to celebrate not just on May 5th, but at any time of the year!
More information:  VisitMexico.com.
Best fares to nearby Mexico City from the U.K., from Spain.
image | Cristobal Garciaferro, JuanSalvador Noradoa