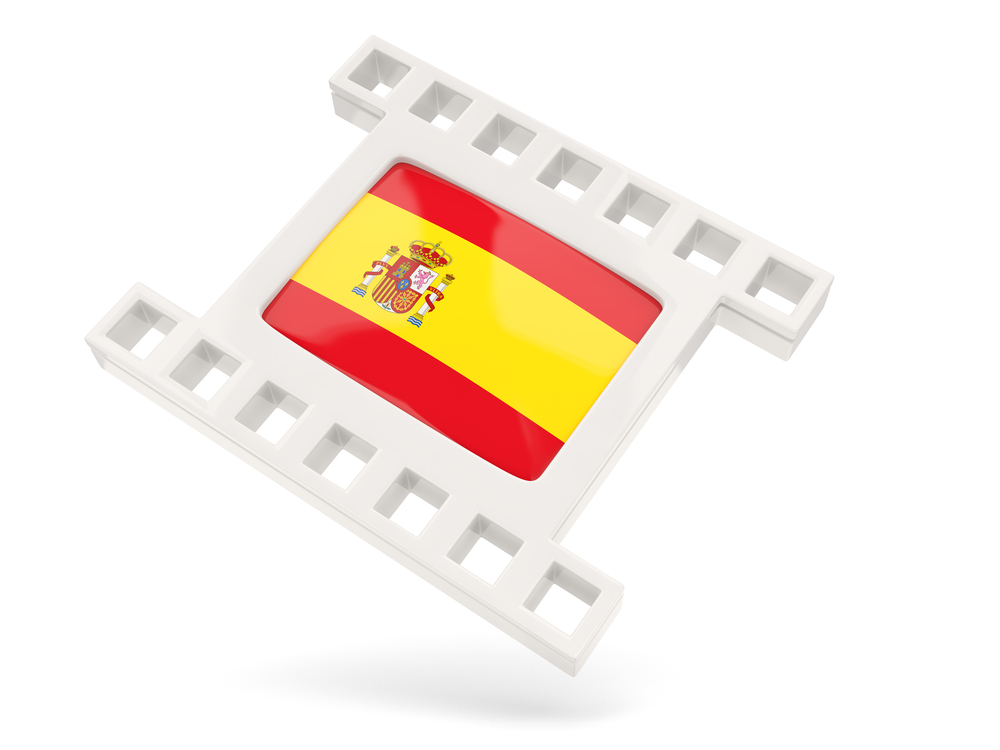 Movies from Spain have been making an impact on Western and world culture ever since cinema was invented – although a scant few years after the birth of the film industry, the country was wracked by its civil war, then entered a period of conformity and relative mediocrity under the Francisco Franco regime. Since the return of democracy, it has especially been a hotbed of creativity, contributing creatively and immeasureably to the world's cinematic heritage – with many movies enjoying international success not just as art house fare but commercial crossovers. Here's my unscientific and biased list of a mere handful of silver-screen highlights over the years. Cognoscenti, which of your favourites did I miss?
All About My Mother (Todo sobre mi madre, 1999)
Alphabetical order bids me begin with the film by probably Spain's most famous living director, Pedro Almodóvar, which won him an Academy Award for best foreign film. The story of a mother whose son is killed in a car accident, it's a drama with comedic elements which touches on edgy topics like AIDS, transsexualism, prostitution, drug abuse, and more. One of the stars is a young Penélope Cruz.
https://youtu.be/BIKYF07Y4kA
An Andalusian Dog (Un chien andalou, 1929)  
A short, plotless, surrealist classic from the very early years, this collaboration between the legendary director Luis Buñuel and even more legendary artist Salvador Dalí is not my cup of tea. But it sure was groundbreaking, and proved influential indeed over the course of the 20th century.
Belle Époque (1993)
Also an Oscar winner, directed by Fernando Trueba, it includes an even younger Penélope Cruz in a comedy/drama about of a young soldier in 1931 Spain who deserts and becomes involved with four sisters in a rambling country house.
Begin the Beguine (Volver a empezar, 1982)
The very first Spanish movie (directed by Asturian José Luis Garci) to win an Academy Award for best foreign film, it's a bit of a tear-jerker, a bittersweet portrayal of a Nobel-winning expatriate poet who returns to his hometown of Gijón, Asturias and reunites with an old flame.
Living Is Easy With Eyes Closed (Vivir es fácil con los ojos cerrados, 2013)
In this imaginative road pic from director David Trueba, set in 1966 Albacete, a Beatles fan who drives to Almería hoping to meet John Lennon, who was there to film How I Won the War. (Parenthetically, I once had the fortune to meet the lead actor, Javier Cámara, recently during the Spanish Film Festival in Miami.)
https://youtu.be/jA6pPzh6Bd4
The Orphanage (El Orfanato, 2007)
An creepy but elegant (beautiful cinematography, no cheap scares) horror film directed by J.A. Bayona which won acclaim at the Cannes Film Festival and subsequently became one of the country's most successful movie internationally of all time.
Pan's Labyrinth (El laberinto de Pan, 2006)
A sometimes magical, sometimes harrowing fantasy set during the Spanish Civil War, it's the story of a young girl who escapes the war's horrors enter an otherworldly realm where danger lurks as well. Imaginative story and special effects.
The Sea Inside (Mar adentro, 2004)
Alejandro Amenábar's tear-jerking rendering of the true story of a fisherman (well played by Javier Bardem) left quadriplegic by an accident and his fight for the cause of assisted suicide for the terminally ill in Spain.
The Last Days (Los últimos días, 2013)
Despite some unevenness and plot lapses, I like this science fiction thriller about survivors in a post-apocalyptic Barcelona from brothers Alex and David Pastor both because I love Barcelona and was fascinated by the devastated cityscapes created, and also like how they managed to infuse a long hackneyed trope with a degree of freshness and creativity.
https://youtu.be/n46WtVCWsk4
Viridiana (1961)
Back to the classics, this story of the travails of a would-be nun was a late-career Cannes Palme d'Or winner from auteur Luis Buñuel, and was at the time was banned by both the Franco régime and the Vatican. Today, of course, it's considered an immortal classic.
Welcome, Mr. Marshall (Bienvenido, Mister Marshall, 1953)
One of the higher-profile flicks to come out of Spain's postwar era, this 1953 comedy directed by Luis García Berlanga is set in a small town in Soria (Castile and León) whose residents try to make their town seem Andalusian to impress visiting U.S. diplomats. It includes acting and performances by Lolita Sevilla, a noted flamenco diva of the day.
Women on the Verge of a Nervous Breakdown (Mujeres al borde de un ataque de nervios, 1988)
I'll admit, this truly unhinged tour de force one of my very favourite flicks of the 1980s. It introduced audiences outside Spain to Antonio Banderas, but here he's outshined by far by the antics of Carmen Maura, Chus Lampreave, and the almost Picasso-esque Rossy de Palma. I also admit that as with pedophile Woody Allen, I have much preferred Almodóvar's wacky comedies to his overwrought dramas.
I hope you've enjoyed! For this blog's look at Hollywood's love affair with Spain and its locations, click here.
image |  Mikhail Mishchenko