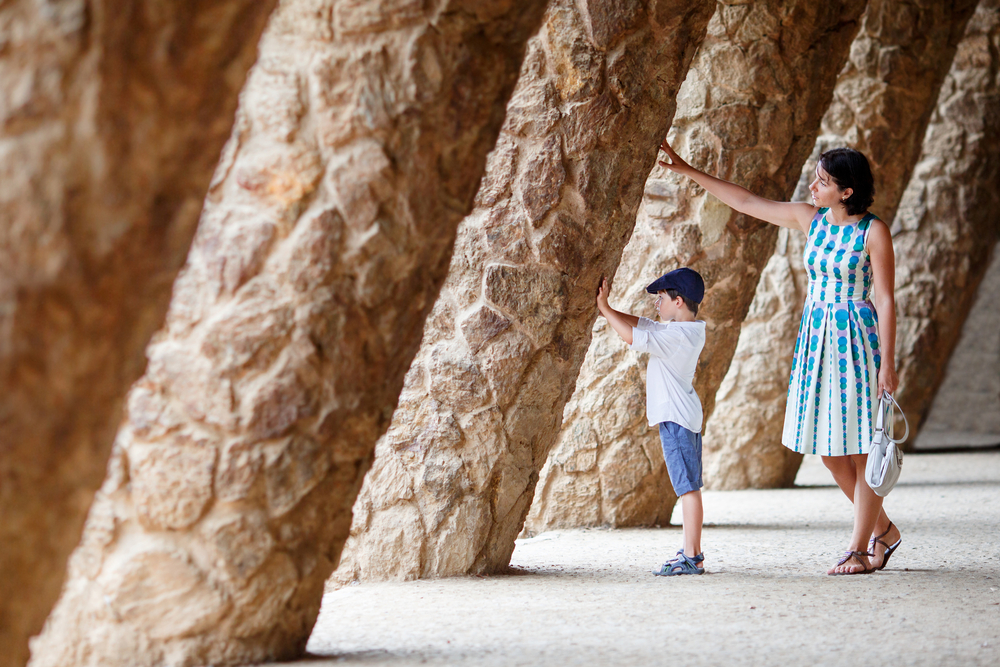 As families start thinking ahead to summer holidays, thoughts and calculations turn to the best possible destinations to keep everybody satisfied – and the little guys most of all (after all, if the kids aren't happy on a trip, chances are nobody's happy).
And while almost any holiday destination can be made to fit the bill, there are three key spots in Europe that fit family travel better than others.


Barcelona
Besides being one of Europe's most exciting urbs for grownups, there's something about Barcelona in its current incarnation that is especially appealing to kids (and the kid in all of us). What comes first and foremost to mind, of course, is the fantastical, sometimes whimsical Art Nouveau architecture – practically Dr. Seuss-like at times – of landmarks such as Gaudí's Sagrada Família church, Batlló House, La Pedrera apartment building, as well as Güell Park (top; at night, illumination gives them an even more fairytale-like feel).
Other highlights that youngsters will love include Tibidabo (above), a historic but nicely updated amusement park on top of a mountain overlooking the city (reached by funicular, whee!); the Poble Espanyol, a cool mock town with replicas of famous landmarks from across Spain, plus craft workshops, shows, and restaurants; L'Aquàrium Barcelona, including an interactive kids' area and an enormous tank you can walk through in a see-through passageway; and of course the Zoo Barcelona.
Finally, about an hour and 15 minutes south of the city by train or car is PortAventura, Spain's most popular theme park, with areas themed as a Catalan fishing town, the American Old West, pre-Columbian Mexico, China, Polynesia, and the TV show Sesame Street.
More info: KidsInBarcelona.com.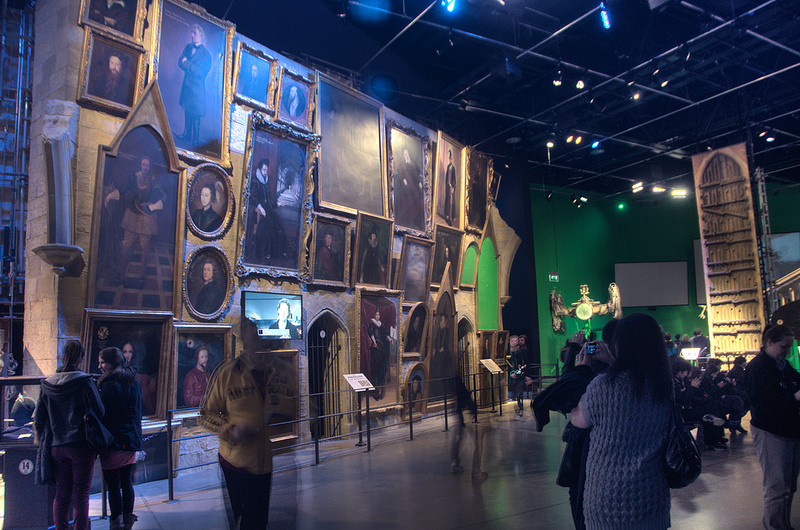 London
The capital of the land of Harry Potter, Paddington Bear, Peter Pan, and Merlin the Magician can unsurprisingly be a wee ones' wonderland. Many get a kick out of the Tower of London with its Beefeaters, the changing of the guards at Buckingham Palace, and the extraordinary mega-Ferris wheet known as the London Eye. In addition to these and other classic sites, there are a bunch more of special interest to the younger set.
For example, the city's most famous toy store, Hamley's on Regent Street, has seven floors packed with not just product but activities and events, while the HMS Belfast offers nine decks worth of World-War-II-vintage ship to clamber through, plus an "interactive operations room".
Potter fans will be in Hogwarts heaven, starting with a choice of Harry Potter tours for Muggles, covering many of movie series locations around the city such as  Kings Cross and St. Pancras train stations, Leadenhall Market, and Picadilly Circus. Perhaps the jewel in the crown, however, is the Warner Brothers Studio Tour London (above), with a stroll through the sets, props, and costumes used in the series.
And in one of the most museum-heavy cities I've ever known, a number offer stuff that will especially capture young imaginations. One of the best is the Museum of Childhood , a treasure trove of vintage toys, dolls/dollhouses, teddy bears and other stuffed animals; exhibits showing what it was like to be a kid through the ages; and activities. The Horniman Museum and Gardens out in South London's Forest Hill is a fabulous spot to learn about the natural world, and includes an aquarium and lots of free activities for kids. And of course there's the glitzy Science Museum in Knightsbridge near Hyde Park, designed with no end of bells and whistles to fascinate all ages.
Finally, don't forget to take in a West End show! Some of the many particularly kid-friendly candidates around right now include The Lion King, Matilda the Musical, and Charlie and the Chocolate Factory.
More information: VisitLondon.com.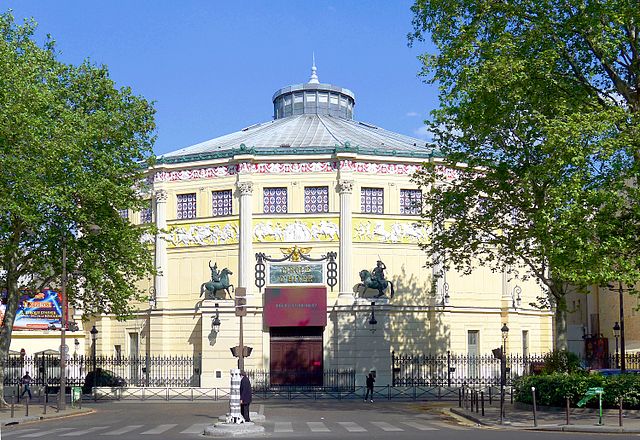 Paris
Though often thought of as appealing more to les adultes than les enfants, the City of Light is ablaze with possibilities just among its regular attractions. Case in point: the Muséum National d'Histoire Naturelle, with some classic dinosaur skeletons, an impressive "Gallery of Evolution" with animals from around the globe, and much more. In the same park, the Jardin des Plantes, you'll also find a cute little zoo, the Ménagerie, a minerology/geology pavilion showcasing crystals and meteorites; and another devoted to paleontology and comparativ anatomy.
Another huge cavalcade of science and nature, as well as high tech,  is on display in the Cité des Sciences et de l'Industrie, which includes cool stuff on space (how about a chance to experience weightlessness?), the human brain, and an interactive "Kids' City" section for ages 12 and under.
You can also take the plunge, over in the Trocadéro area, at the Aquarium de Paris/Cinéaqua, which is not only a très cool oceanographic attraction with a shark tunnel and petting pool, but pirate and mermaid shows as well as a two-storey movie screen with a mix of spectacular documentaries and cartoons.
And, abracadabra, the Musée de la Magie amuses with its distorting mirrors, optical illusions, automaton exhibitions, and magic shows, housed in a vaulted, 4th-arrondissement cellar a block in from the Seine's Quai des Celestins, beneath the onetime abode of (ahem) the Marquis de Sade.
Speaking of mysterious underground spaces, unless you've got easily frightened tykes, many older kids especially get a frisson out of Les Catacombes,  bones stacked upon bones (some pretty famous ones, too, such as those of Robespierre and Marat) along kilometres of underground passageways.
You can also bring the gang to the antics at various times of year the 163-year-old Cirque d'Hiver Bouglione (above), on the Right Bank near the Place de la République, from classic circus acts to shows on ice to Garfield the cat.
Most kids of all ages go cuckoo for cocoa, so the Musée Gourmand du Chocolat will be a tasty hit, for sure – not only covering the history of chocolate but also serving up demonstrations and tastings.
Finally, don't forget the nearby theme parks! That would be Disneyland Paris and France's homegrown Parc Asterix. Surefire hits both.
More information: ParisInfo.com.
C'est fini for now, but click here for my top picks in the USA!  🙂

images |  Levranii, eclypse78, Scott Ableman, Mbzt