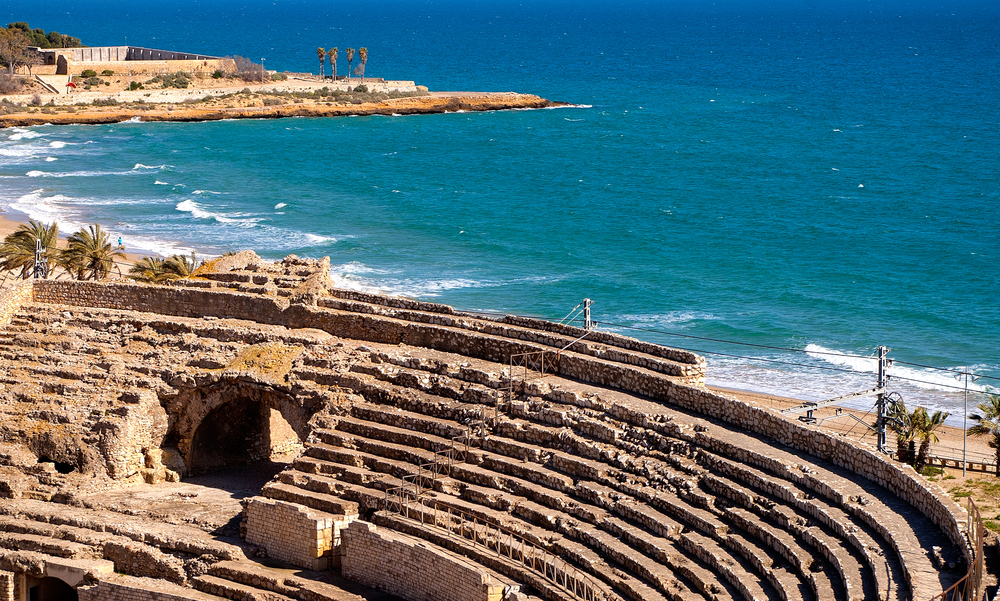 You know, I've never quite understood why Tarragona doesn't get even more attention than it does. This city (and also province) of Catalonia – its city centre just over an hour by train from Barcelona's –  is a gem for a number of reasons, from historic to gastronomic to sandy to downright thrilling.

Perhaps Tarragona's main claim to fame is one that though it shares with other cities in Spain: the remnants of its past as a part of ancient Roman Hispania. The difference with one onetime Tarraco, however, is that this settlement founded by ancient Iberians in the 5th century BC became as of the 3rd century BC became Romanised and later one of the foremost cities of the Roman Empire in Iberia (until it fell to Visigoths in 476 AD), thanks to its strategic position on the Mediterranean and its wide bay.
What that means for today is that we've been left with some of the most cool and complete Roman ruins outside Italy from Iberia's oldest Roman city. The foremost landmark of that era is the impressive semicircular amphitheatre, handsomely located by the sea (these days it's partly a reconstruction, because over the centuries years, before the preservation mentality took hold, locals mined it as a source of building stones). Most of the other Roman remnants are nearby in the section of the city north of the handsome avenue Rambla Vella, such as the ancient city walls accessed via the Portal del Roser on Avinguda Catalunya (impressive gateways and great city/sea views from the battlements); the Praetorian Forum and Roman Circus complex, where chariot races were held and civic functions performed; and the main Roman forum, the Fòrum de la Colònia. (Others just outside the city proper include the Triumphal Arch of Berà, dating from the 3rd century BC, a 1st-century aqueduct today known as El Pont del Diable, "Devil's Bridge"). Also highly recommended is a stop at the Museu Nacional Aquelògic de Tarragona, which not only does a bang-up job curating, exhibiting, and explaining the treasures of Roman Tarraco, but also includes original mosaics and sections of the ancient city walls.
There's also no shortage of history from the Dark Ages onward, as Tarragona essentially developed into the Christian capital of Iberia from the 1st through 11th centuries, and the city's mediaeval walled old town has been restored as a charming warren of cobblestone lanes, its crown jewel a grand Romanesque/Gothic cathedral (including a diocesan museum with goes beyond religious art and artefacts to include objects dating back to Roman times). Another Christian landmark that straddles the Roman era, dating back to the period after Rome converted to Christianity, is the huge necropolis in the city's western reaches, dating back to the 3rd century AD and comprising more than 2,000 tombs (viewable only through a fence, but with fascinating onsite museum, admission included with the city archaeology museum).
Tarragona Beaches and Beyond
This is of course the Costa Daurada, known for its string of beach resort communities. Tarragona proper has a nice in-town beach, Platja del Miracle, which in the warm months can get packed. But two others just north of town, Platja Arrabassada (one of this stretch of coasts's best beaches) and Platja Llarga (3 km/2 miles long), are well worth the extra effort, with a variety of facilities. For something with a bit more of a castaway feel, north of Platja Llarga you'll find the lovely, forest-backed Cala Fonda. (dubbed Waikiki Beach by some locals). Other fine strands in and around various nearby towns of the province include Platja de la Savinosa, Platja dels Capellans, Cala de la Roca Plana, and Platja de Tamarit.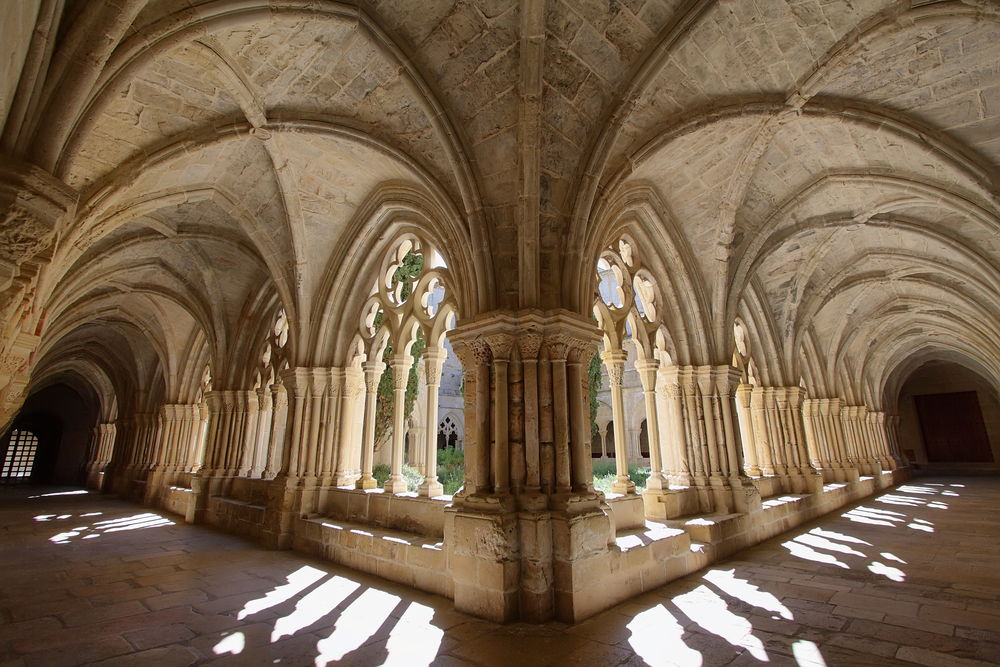 Top day trips within the province of Tarragona include another historic gem, the Cistercian Monastery of Poblet, 51 km (32 miles) from the city. A UNESCO World Heritage Site dating from 1151, which among other things was the royal pantheon of the kings of Aragon. For me, this is one of Spain's most glorious mediaeval structures.
Then for a very different experience indeed, theme-park enthusiasts will enjoy Spain's most popular, Port Aventura in Salou, a mere 15 minutes south of Tarragona. It includes areas themed as a Catalan fishing town, the American Old West, pre-Columbian Mexico, China, Polynesia, and the TV show Sesame Street.
Finally, a number of festivals (some quite unique) can make your visit to this city even more special (although it will mean booking earlier booking, as hotels naturally fill up during these times).  The top ticket is the Santa Tecla Festival, celebrated in late September in honour of an early Christian saint since 1321, involving colourful processions, castellers (the classic Catalan "human towers"), concerts, fireworks, and more. A more recent but completely fascinating (this year, May 4-17) is Tarraco Viva, which recreates, re-enacts, and celebrates all aspects of ancient Roman culture, especially as lived in Hispania. Then, too, there are other more unexpected festivals, too, such as the annual International Dixieland Festival (who knew?) just before Easter.
More information in English: TarragonaTurisme.cat.
Best fares to Barcelona from the U.K., from the USA.

images | A.S.Floro/Shutterstock, Marisa Estivill/Shutterstock