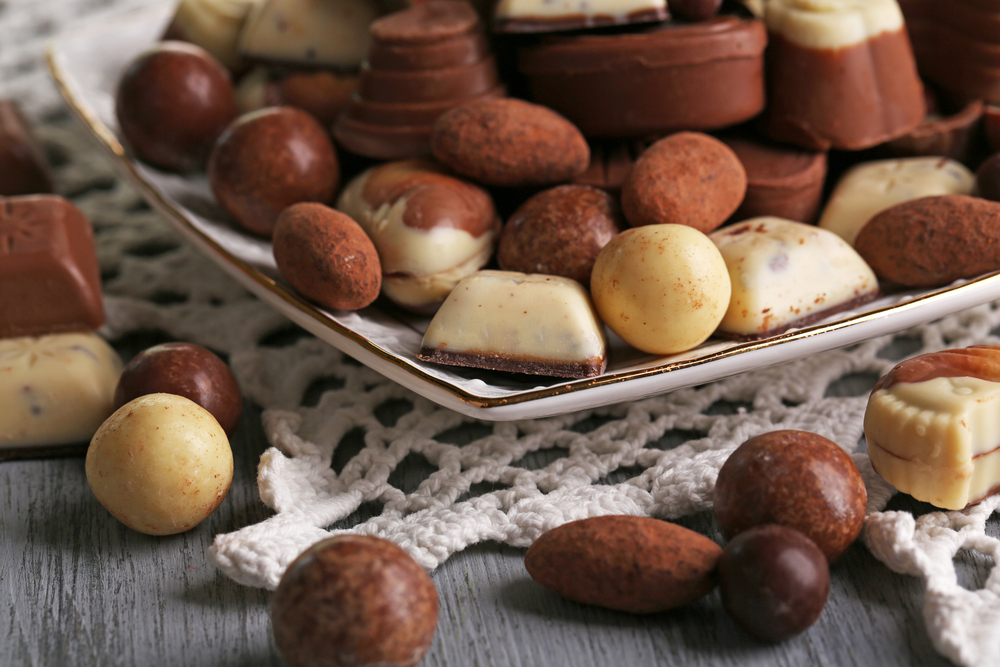 Fewer foodstuffs in the world today seem to have more fans than xocolātl, the cacao-based infusion the Spanish conquistadors found quaffed by the elites of Aztec, Mayan, and other Mesoamerica societies they conquered. Back then, it was not necessarily always sweetened but also confected in varieties included fermented and chili-pepper-spiced.
But of course once chocolate made its way back to the aristocrats of Spain, then and onward to the rest of Europe and the world, it was transformed into ever more elaborate, refined, and eventually democratised confections which have become signature parts of various countries' cuisines and cultures, with new forms and flavours updating the traditional pralines and other chocolate classics of generations past. The following in particular should be on all travelling chocoholics' bucket lists.
Belgium
Produced since the 17th century after its introduction by the Spaniards who once ruled Flanders, Belgian chocolate has been strictly regulated since 1884 and is considered by many connoisseurs to be the finest in the world. There are more than 2,000 chocolatiers in this tiny country, and some also open their doors not just to buyers but tourists (such as Brussels' Planète Chocolat and Zaabär). Large producers include Leonidas, Neuhaus (inventor of the praline), Côté d'Or, and of course Godiva, but the true gourmet experience comes at boutique shops such as Mary (chocolatier to the royal palace), Wittamer, and Pierre Marcolini. And of course don't forget a visit to the Museum of Cocoa and Chocolate!
Mexico
Latin Americans are huge chocolate-lovers, too, of course, but there's perhaps no country more relevant to the topic than the one where it was discovered by Europeans and the Aztecs savoured it as a food of the gods. Perhaps more than anywhere else in the world, beyond being thought of as a dessert, here in Mexico it's actually incorporated into cuisine, for example in such dishes as mole poblano. The hot corn/chocolate drink atole aka champurrado is a breakfast favourite. When you buy it in bar/disk form, it usually has a grainy texture and a cinnamony touch.  Come check out Mexico City's Mucho Mundo Chocolate for the full store.
Spain
The country that originally introduced chocolate to Europe may not be as big on the radar these days as the likes of Belgium and Switzerland, but one manifestation that has become a firm favourite of young and old – especially in winter – is chocolate con churros. It's essentially fried/sugared dough sticks consumed with the thickest hot cocoa you may ever have savoured (the secret is a bit of cornstarch). Throughout the country you'll find chocolaterías – cafés which specialise in this combination as well as serving other libations and sweets – and especially in Madrid, whose most famous is Chocolatería San Ginés, dating back to 1894 and open 24/7 little more than a bonbon's throw from the Puerta del Sol and Plaza Mayor.
And by the way, there is a section on chocolate in Madrid's National Archaeology Museum, as well as dedicated chocolate museums (some connected with specific brands) scattered across Spain, notably in Barcelona near Ciutadella Park; Astorga in the province of León; the Alicante town of Villajoyosa; and one in Sueca, right near Valencia's lovely Albufera Natural Park.
Switzerland
Along with Belgium, this country is perhaps the world's other best-known "chocolate powerhouse", with international brands such as Nestlé, Lindt, Tobler, and Suchard. Top chocolatiers include Teuscher in Zurich and Geneva, and key destinations/attractions include Chocolat Frey, in Buchs, east of Zurich near the Liechtenstein border; a bit south of here, chocolate spa treatments at the Grand Resort Bad Ragaz; and the Swiss Chocolate Train, a 1915 Pullman car with 2015 amenities, it's focused on the French part of the country, departing from Montreux, stopping in Gruyères, and ending in Broc to include a Nestlé to include a factory visit and tasting.
United States
While not necessarily a "chocolate power" per se, the size and scope of this country means it offers an extraordinary range of choco-choices across the board – not just chocolatiers such as Michael Ricchiuti and Los Angeles, New York City's Jacques Torres, Ghirardelli based in San Francisco; Sweet's of Salt Lake City; and Romanicos here in Miami; but also attractions such as Hershey Park, an entire theme park based in the Pennsylvania. And of course, visitors to New York City and Las Vegas will want to check out the M&M's World locations there.
https://youtu.be/zrKponVdERg
images | Omar Parada/Flickr