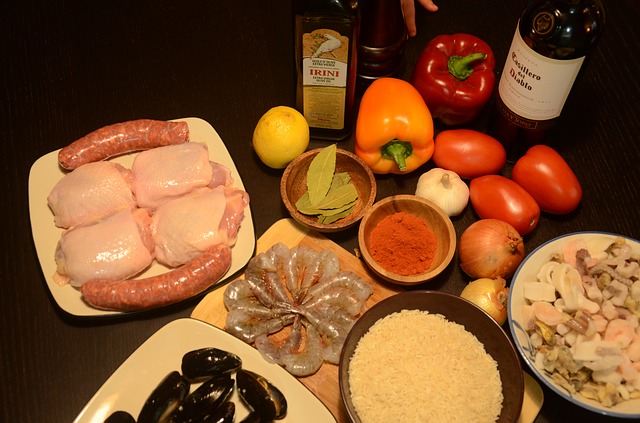 If you know Spain (or at least love its food) as well as I do, you're well aware that this country is a scrumptious smorgasbord (with apologies to the Swedes) with amazing variety, utilising pretty much every flavour and texture you can think of.
And while in recent decades the country has also become known for its fantastic cutting-edge nouvelle cuisine, in my opinion there's still nothing quite like the classics, both regional and national, that form one of Europe's richest culinary heritages. Here are what I consider Spanish cuisine's greatest hits – for brevity's sake, just the tip of the edible iceberg, of course! Some you'll know, others you may not – and aficionados, if I missed any of your favourites, my apologies – please add it to the comments!
Caldo Gallego  
A verdant staple of Galicia, in Spain's northeast, this soup's ingredients include collard and turnip greens, cabbage, white beans, potatoes, lard, and sometimes bits of meat such as ham, chorizo (sausage), and/or bacon.
Castilian Garlic Soup
Don't know about you, but I loves me some garlic, and Castile's sopa de ajo delivers in spades without overpowering. Besides garlic, it involves chicken stock, crusty bread, paprika, white wine, and eggs.
Churros (with Chocolate)
Fried dough is found in all sorts of forms in all sorts of countries, but perhaps my favourite version is Spain's – grooved, sugared sticks perfect for dipping in extra-thick, creamy hot chocolate.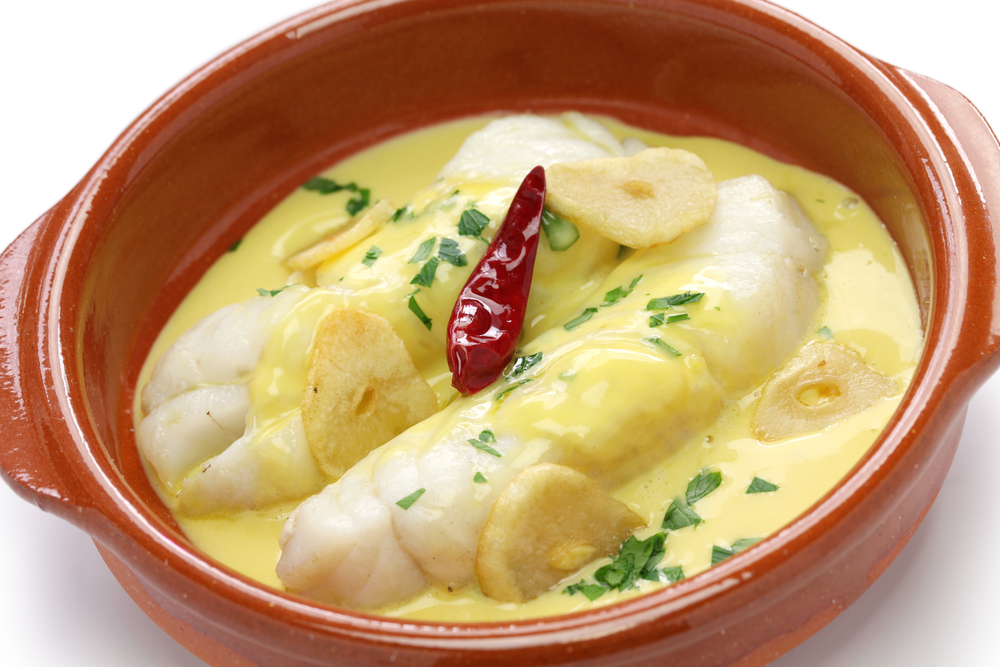 Cod Pil Pil
Up in Euskadi (aka the Basque Country), as elsewhere along Spain's Atlantic seaboard, bacalao (cod) is a savoury staple, and one of the favourite modes of preparation is to take dry salted cod with the skin on and simmer it in an emulsified pil pil sauce of garlic, olive oil, and hot red pepper.
Empanadas Gallegas
Some may think of these crusty creations as Argentine, but empanadas actually originate in and are typical of Galicia. They're savoury turnovers stuffed with various fillings, but the most classic is tuna, often with a bit of hard-boiled egg mixed in.
Fabada
Bean stews are widespread across various regions of Spain, but the most reknowned is fabada asturiana, a hearty concoction from Asturias in the green north, It bears some similarities to Provence's cassoulet, as it's based on fabes (white beans), bacon or pork shoulder, blood sausage and savoury sausage, and sometimes a touch of saffron.

Fideuà 
Though pasta is of course not native to Europe, through the centuries it's obviously taken root – and nowhere in Spain has it become a more beloved dish than in Valencia, since it was invented in 1920 in the coastal town of Gandia, as a mix of fine noodles and seafood.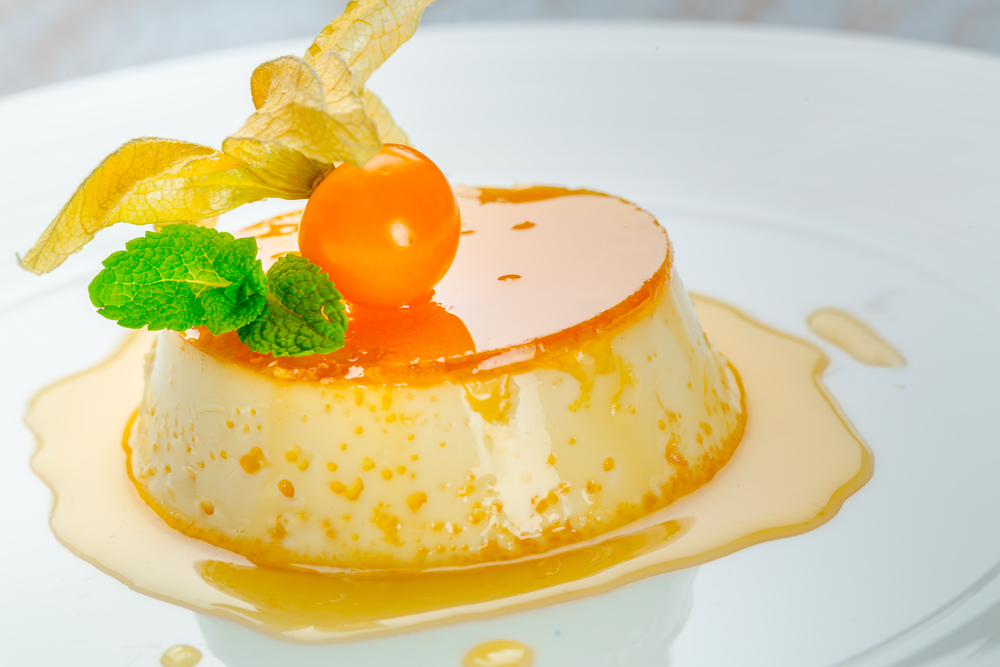 Flan
Dating back to the time of colonisation by the ancient Romans, today's dessert flan (known in its French version as crème caramel), a gelatinous confection of eggs, milk, and sugar, bathed in liquid caramel, is not only ubiquitous across Spain but throughout Latin America, and comes in variations such as coconut, almond, and (my favourite) cheese.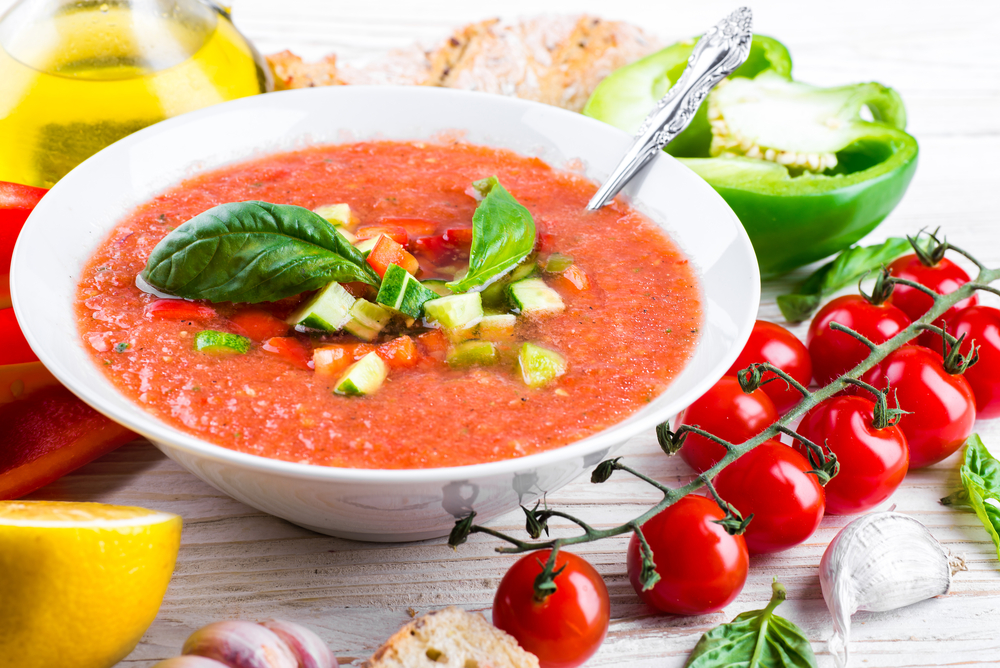 Gazpacho
Most people have by now heard of the world's most famous cold soup, a refreshing purée from Andalusia of tomatoes with cucumber, bell pepper, onion, garlic, olive oil, wine vinegar, and a bit of bread or breadcrumbs. Veggies rock!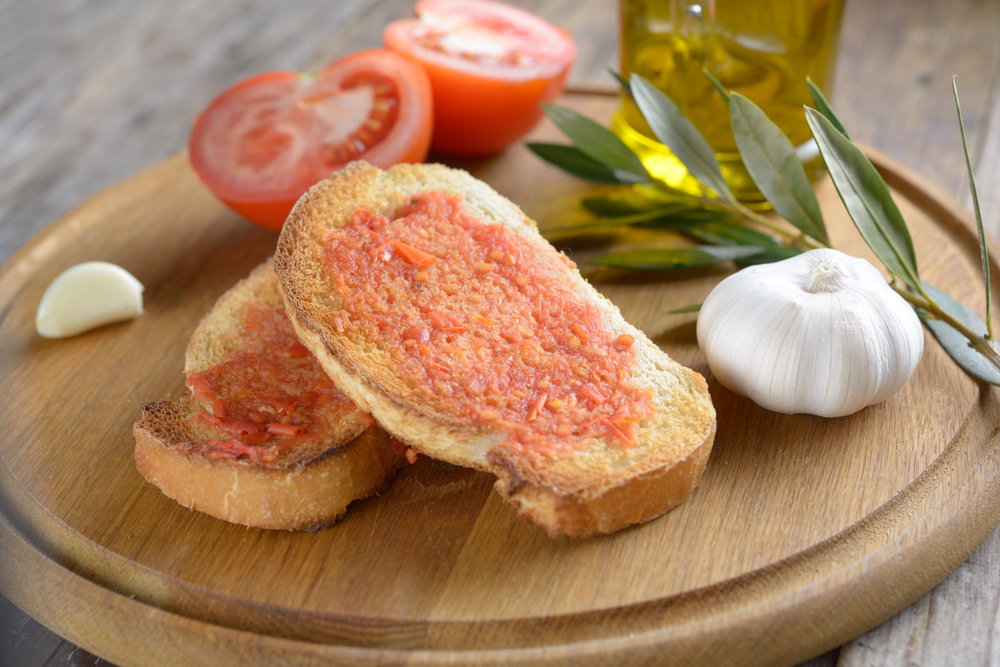 Pa Amb Tomàquet
All this means is "bread with tomato" – a simple but oh, so tasty treat from Catalonia, where the trick is to take slices of crusty country bread (can be toasted), rub them with garlic and tomato, and season with olive oil and salt. Deliciós!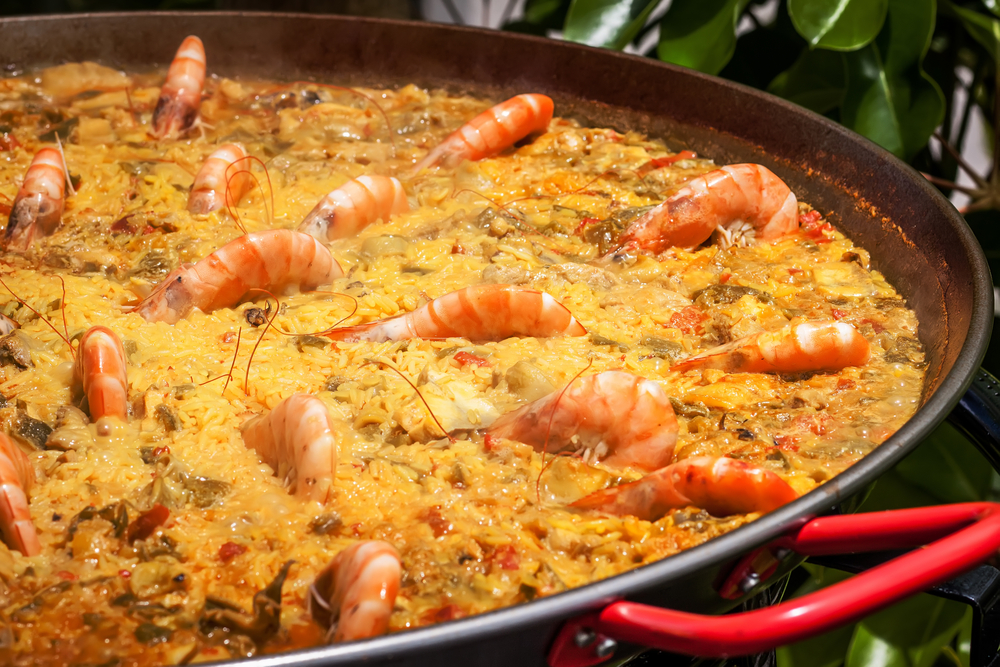 Paella
Here's another one few haven't heard of. But not everyone may realise that although this rice-based extravaganza is served all over Spain (and Latin America, for that matter), paella actually from Valencia, with roots in Moorish times. And also that though the seafood version (with fish and shellfish, above) is the best known, true paella valenciana is made with land animals including chicken, rabbit, and – wait for it – snails.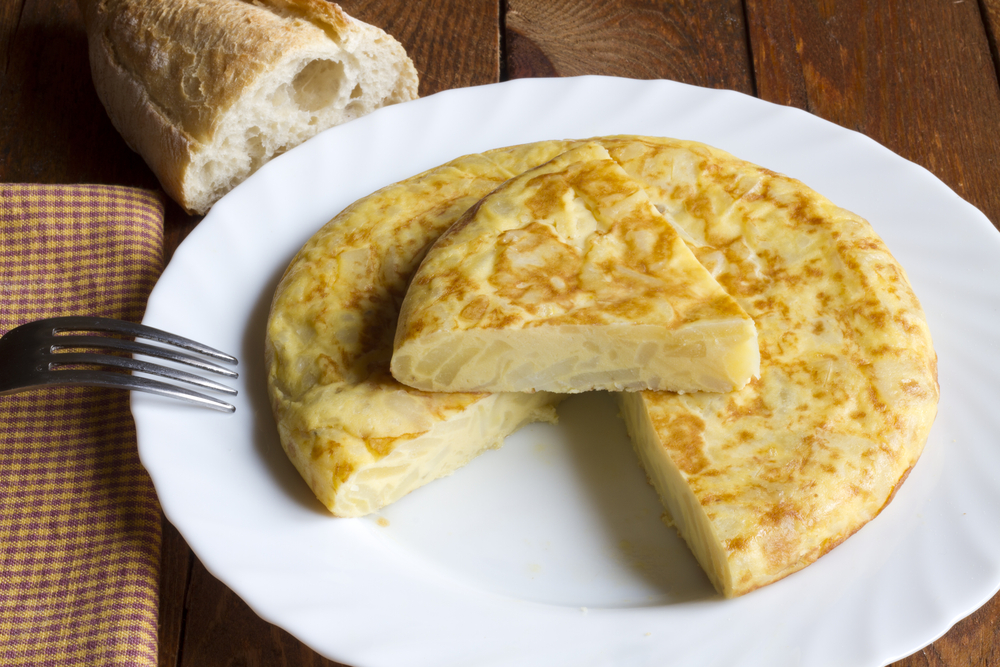 Potato Omelette
Even with all the other scrumptious stuff on this list, to my taste buds, there's nothing more iconic than the tortilla de patata, a thick, plate-size egg omelette with densely layered diced or sliced fried potatoes (variations can add onions, mushrooms, ham, chorizo, or peppers). There is literally no more ubiquitous dish in the entire country, but I never tire of it.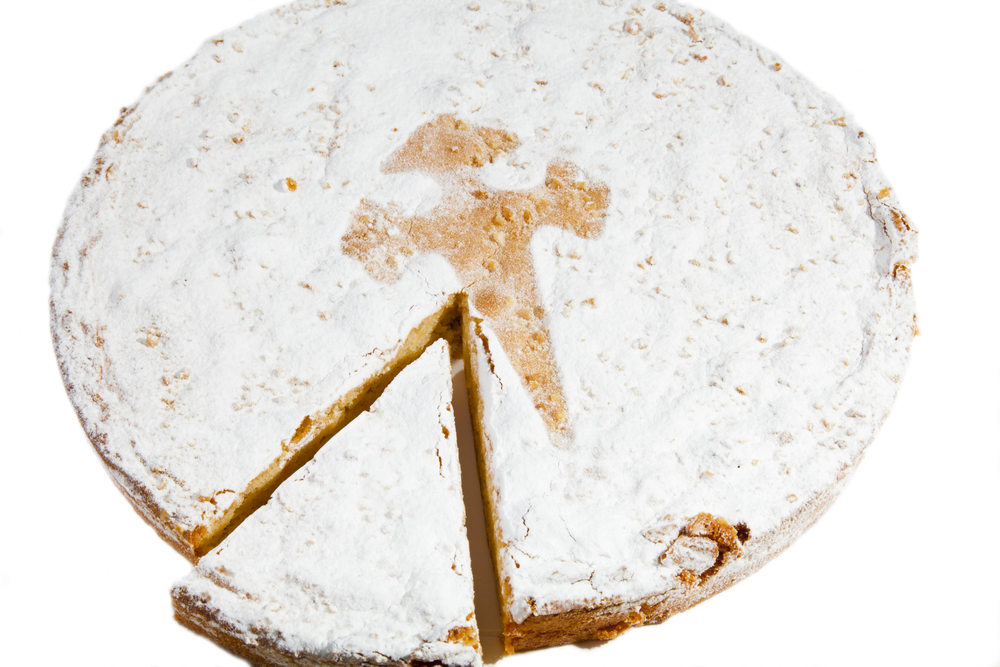 St. James Tart
The tarta de Santiago is another Galician classic that has found favour countrywide, with mediaeval origins dating back to the Way of St. James (Camino de Santiago) religious pilgrims' route to Santiago de Compostela. If you like marzipan, as I do, you'll go nuts for this mixture of ground almonds, eggs, and sugar, sometimes tweaked with a little wine, brandy, and/or lemon zest. Indifferently made, it can be a little dry, but if done well, it's worth making a pilgrimage for.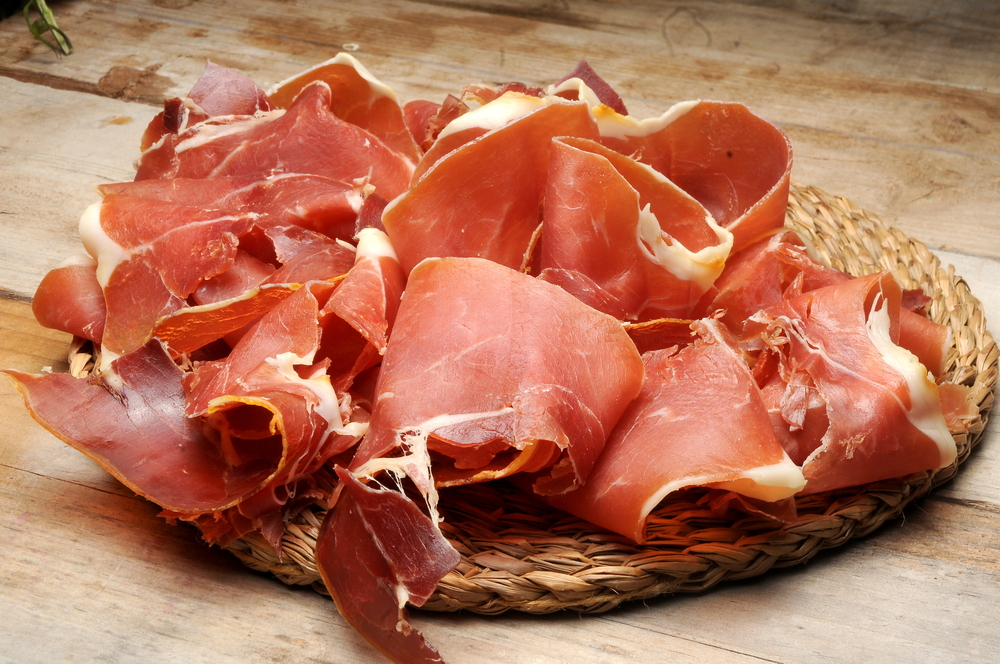 Serrano/Ibérico Hams
Though I've generally tried to limit this list to multi-ingredient dishes, this delightful Spanish version of air-cured ham (more flavourful, in my humble opinion, than the not dissimilar Italian prosciutto) merits an exception because it's quite often served on its own, or together with cheeses such as manchego. There are different grades, depending on type of pig, farm-raised or free-range, and type of diet (top of the line is acorn-fed free range).
Turrón
Another nut-based sweet treat – especially popular around the holidays, Christmastime, New Year's, and Three Kings' Day – it should more properly be turrones, plural, as these rectangular slabs come in several classic varieties: Alicante, made of whole almonds embedded in a hard mass of egg whites, honey, and sugar; jijona, a dense, somewhat oily but oh so tasty almond paste; and yema, made more marzipan-like with the addition of yemas (egg yolks). Nowadays, other non-traditional turrones have also sprung up, including popular flavours like chocolate.

images | 1. Pixabay/Lizardo Carvajal, 2. Juan Mejuto, 3. Xemenendura, 4. Tim Lucas, 5. bonchan, 6. Tamorlan, 7. Juan J. Martínez, 8. EnGuillem, 9. FabrikaSimf, 10. Seqoya, 11. Lilyana Vynogradova, 12. Ramon grosso dolarea, 13. alfernec, 14. 135pixels, 15. anquiam, 16. La.blasco