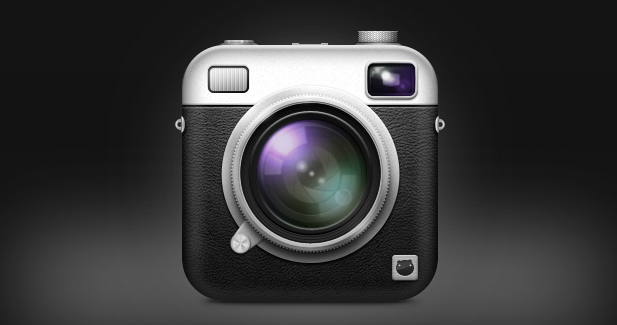 Instagram has certainly transformed billions of images and helped revolutionise photo-sharing, but it does turn five in October 2015, and that's a lifetime in technology. Nowadays, there are many newer and up-and-coming cameraphone apps out there that go far beyond Instagram's capabilities, producing spectacular images that can be presented in fresh, colourful ways. Finally, technology on-the-go can do justice to travel pics.
Fast, easy to use and mostly free, here's seven of the best photo apps to enhance images and convey that feeling of inspiration every traveller knows so well. (Tip: edit photos in 1:1 / square size for sharing to Facebook via Instagram)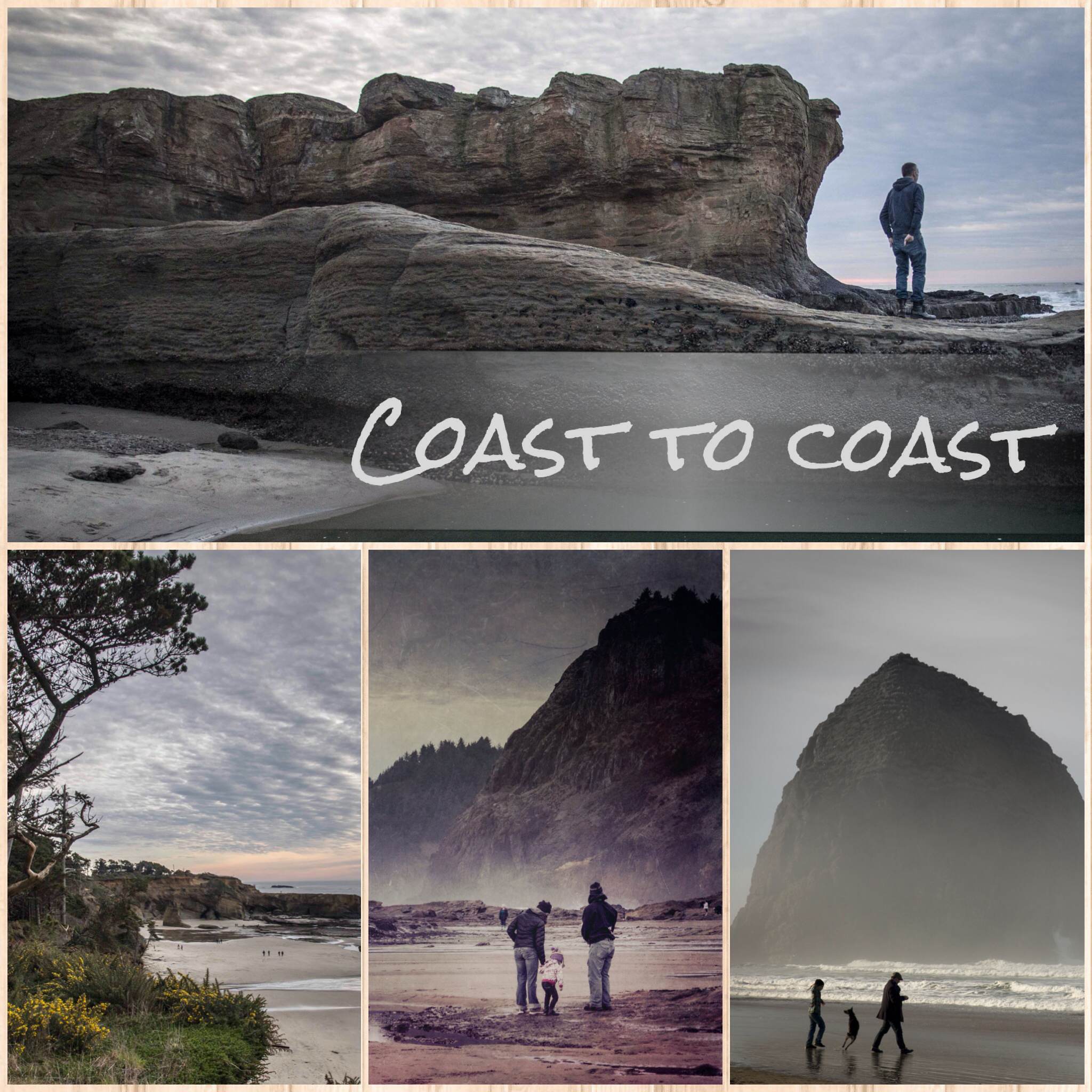 Moldiv
This free app for iOS and Android makes a collage from two or more photos with plenty of different framing options. It's a simple way to display photos that complement each other. For example, food lovers can present appetisers, main course, and dessert all in one picture. There are options to overlay text with a choice of fonts to quickly create a holiday "postcard" and share it to Facebook, Instagram, etc. Speech bubbles and other "stamps" can be overlaid, some for a fee. It's fairly easy to use but the app gets fancy in magazine mode where templates (some free, some not) create the look of a poster or a page ripped from a stylish magazine.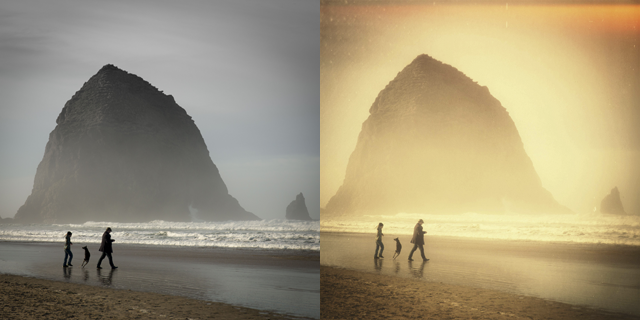 Snapseed
A longtime favourite because of its easy-to-use interface, hitting "drama" adds an immediate punch to any photo. Sometimes that's enough, but this free app (iOS/Android) has many other addictive features to play with, too. The HDR (High Dynamic Range) button transforms an image into something surreal and otherworldly and the vintage, retro and grunge options add texture but sometimes can be a little heavy-handed. With more restraint, there are fine-tuning ways to blur part of an image, sharpen or transform colour photos into cool black-and-whites.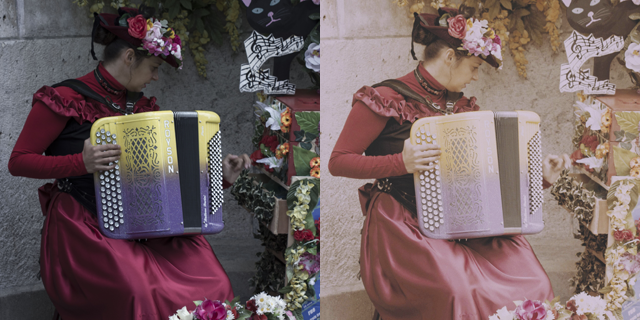 VSCO Cam
Opt for this free app (iOS / Android) for a more sophisticated look with soft, muted hues, reminiscent of old film stock. There are presets to make simple, effective alterations at the touch of a button and more refined controls to tweak the temperature of an image or add colour tints to shadows and brighter areas. The app showcases often minimalist images from other users curated in the Grid, a great place to find visual inspiration.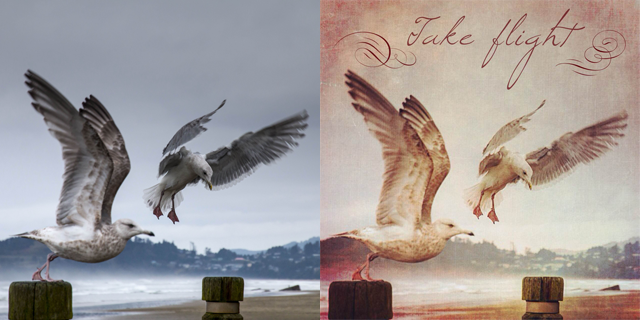 Stackables

 
Adding textures in different coloured shades, it's perfect for transforming a riverside landscape into a Canaletto! In the past, this app has been offered for free but it's usually US$1.99. – and worth the price for the sheer fun in shaking up photos with mixed colour tones, patterns, and styles. What makes it unique is the option to layer or "stack" one special effect on top of another. (iOS only)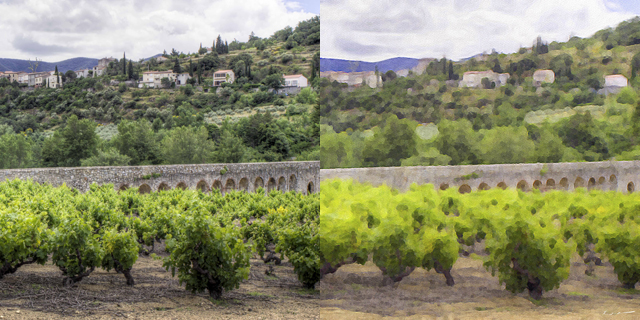 Brushstroke
Budding artists can really get creative with this app ($2.99) that adds oil on canvas effects, turning photos into paintings. With a little skill and patience, a photo of people walking along a beach will remind you of a Kroyer; landscapes and fields will resemble a Van Gogh; and sunsets over the sea will turn Turneresque. There's even an option to add a signature to your work of art, just like a pro. (iOS only)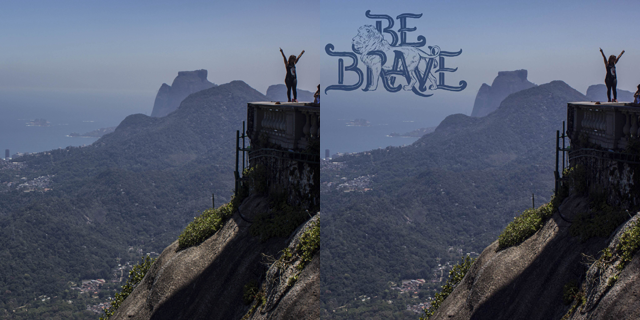 Over
Add a new dimension to photos by overlaying a word or phrase in a gorgeous font. Multi-purpose app Moldiv is stealing its thunder somewhat but Over is a simple, free way to add life-inspiring captions to scenic images. Fill empty spaces such as sea or sky with beautiful typography, symbols and other artwork, plenty of which is available at no cost. (iOS / Android)
GoPix
This one turns several photos into a mini movie set to music. Gone are the days of gathering family and friends round the slide projector for an overlong viewing of holiday snaps. This free app is both fast and effective in showcasing a group of images as a 15-second slideshow that can be easily shared. The "scrapbook" option has a retro photo album look to give it something of a traditional spin. (iOS / Android)
Lee Howard is a New York-based freelance journalist and photographer from the U.K. whose work has appeared in the Guardian and National Geographic. He writes about film, TV, music and travel.

images | Deviantart/SPACEDESIGN, Lee Howard