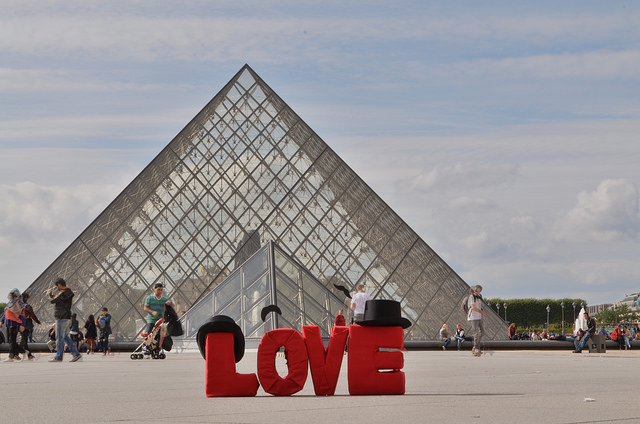 The day of lovers is once again upon us, and we dedicate this post to lovers of romantic destinations – whether or not they have significant others. Among them we'd highlight Paris, Venice, Prague, and New York – places we think particularly imbued with magic and romance.  

Paris, the City of Light, probably tops anyone's list, and for good reason, with legendary spots and corners like Notre Dame Cathedral, the Champs Elysées, the Arche de Triomphe, the Marais, the Sacré Cœur Basilica, and its surrounding Montmartre district. Re-enact one of Europe's most famous photos, Robert Doisneau's The Kiss, in front of the Hôtel de Ville (singleton selfies are great, too!).
Italy is full of romantic spots, but if we really had to choose, it's hard to beat Venice, that 118-island, 400-bridge archipelago where you and your honey will feel like you're in a silver-screen love story. Yes, get serenaded in a gondola, take in the fabulous architecture, savour the seafood over a crisp white wine – with or without company, La Serenissima is bellissima, truly an unparalleled experience. 
"Magical Prague", as it's been dubbed, exerts its own captivating charisma,  with spots to explore like the majestic Prague Castle, and fairytale-like Charles Bridge and Old Town Square.  And surprise your zlatíčko (sweetheart) or simply treat yourself to a dreamy cruise on the Moldau River.
New York City is of course a very different kettle of fish. But romantic possibilities abound: watching the sunset from one of the skyscapers; strolling or having a carriage ride in Central Park; taking in a jazz club or the skyline from a river cruise; browsing boutiques in atmospheric Greenwich Village.  All guaranteed to put you in a "New York state of mind".
And all an excellent reminder that on Valentine's Day or any other day of the year, romance isn't just for lovebirds – it's for everyone who loves travel and enriching experiences. Browse our destinations guide for some other romantic getaway ideas (and click here for some pretty romantic spots here in Spain , too!), and indulge your #Love2Fly again soon.

image | Edgar Weber