Spain is fortunate indeed to be blessed with many superb natural spaces, and one of the most valuable is called the Parque Nacional Monfragüe, (pronounced mone-fra-gwey) in the western Spanish autonomous communty of Extremadura, bordering Portugal. So valuable, in fact, that it's been declared a UNESCO Biosphere Reserve. And if you're a nature lover, well worth going out of your way for.
Located in the eponymous province of Cáceres, near the historic town of Trujillo, and equally historic city of Cáceres (just under 3 hours' drive from Madrid and Seville), Monfragüe may not be huge, at 179 square kilometres (69 square miles), but its an eco-standout in a number of ways, especially when it comes to birds. The Tagus and Tiétar rivers running through the park (complete with otters!), help create an ornithological richness that make this a birdwatching paradise, with colonies of avian species including royal owls, peregrine falcons, griffon vultures, Eurasian black vultures, Bonelli's eagles, white-rumped swift, and many, many others.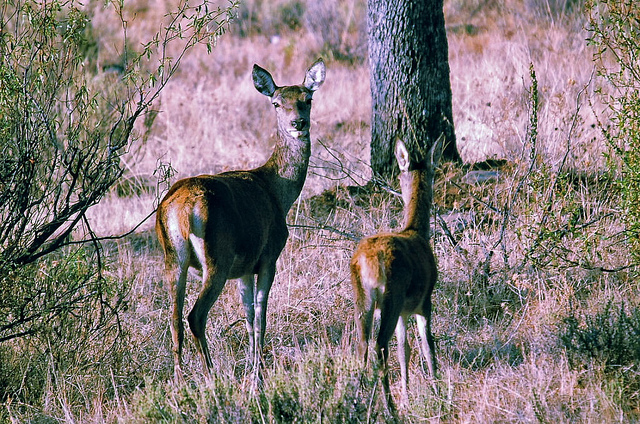 Wildlife is thick on the oak-forested ground, as well – plenty of deer, of course, but also wild boar, lynxes, and mountain lions, among the larger fauna.
And right now the park is in the middle of carrying out several projects to add new visitor services and amenities such as the visitor centre in the only village, eeny-weeny Villareal de San Carlos. They're allowing the park to receive and service more nature-loving visitors each year, without detracting from the wild beauty of this remarkable land.
More information on the park in English at Spain.info.
 

images | Alonso de Mendoza, Jose Antonio Cotallo Lopez