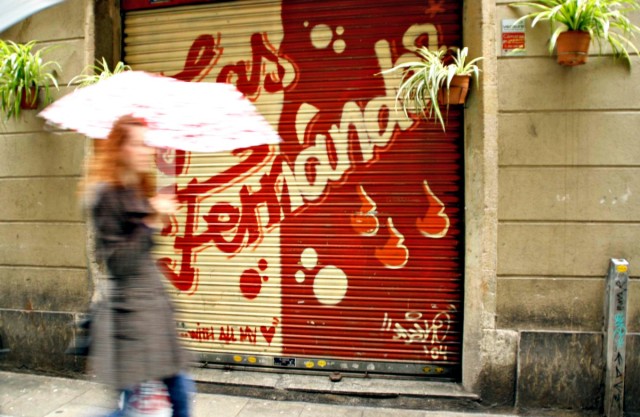 Fewer neighbourhoods in Spain than Barcelona's Raval are as multicultural (dubbed by some Ravalkistan because of its high number of Pakistani immigrants), lively, and bursting with cultural and dining options. Not so long ago a red-light district known as the Barri Xinès (Chinatown), right in the heart of the city just off the famed Ramblas pedestrian thoroughfare, these days it's one of the city's most interesting areas. Here's a trio of the best ways to revel in Raval.
Strolling
Meandering the streets and byways of Raval eisa must, to give you a feel for the neighbourhood (especially during the daytime, as the street scene at night tends to be be dominated more by the pub crowd). One of the main streets to perambulate is leading from the Ramblas to Plaça Universitat, is Calle Tallers, which these days is probably Barcelona's top music-lovers' street, with shops selling all manner of merch including guitars and other musical instruments, vinyl records for collectors, and band T-shirts (some of the Spanish ones make great souvenirs). Just a hop and a skip away, Calle Riera Baixa is a haven for top shops selling all types of vintage clothing and accessories. For relaxing, I highly recommend the  Rubió i Lluc  Gardens, the cafés of the square Plaça Vicenç Martorell, and El Pati Manning, the courtyard of a 19th-century Carmelite charity institution turned into a cultural centre run by the province of Barcelona.
Museums and the Arts
On the lively Plaça del Àngels, one of the key developments which helped launch the rehabilitation of this formerly seedy area is MACBA, the Barcelona Museum of Contemporary Art,  designed by architect Richard Meier, which has become a major attraction for many visitors to the city. Right alongside it is another important museum, the CCCB (Barcelona Centre of Contemporary Culture), dedicated to the city and urban culture.  And it's not just museums that keep art popping in Raval, but also the very streets, with all manner of wall murals and graffiti as well as other street art (and if you want to take some of it home with you beyond photos, books, postcards, and posters can be picked up at various and sundry booksellers and other shops such as La Central del Raval, El Local, and Librería Medios.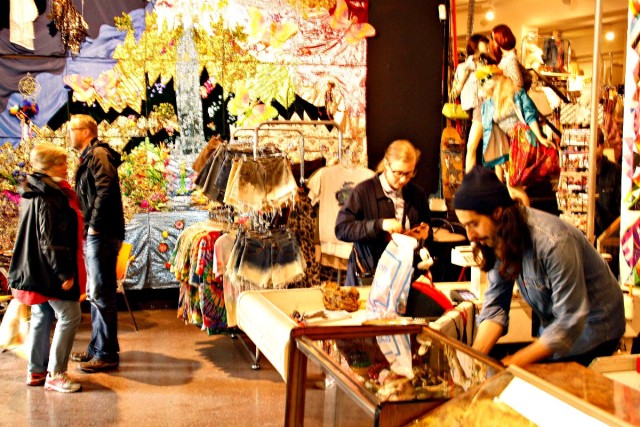 Delightful Dining
All that roaming will work up an appetite, and Rava obliges with a range of dining spots for all budgets. Serving Spanish/Catalan cuisine, the most distinguished is the venerable Casa Leopoldo, established in 1929 and historically a favourite of the city's bohemians and artsy types. Las Fernández is also an excellent choice, with a fun Spanish/international menu and bright, colourful décor. On the simpler and more affordable end, Bar Cañete serves up classic tapas and Spanish comfort food, and El Fide is known for its scrumptious sandwiches.
More information in English: BarcelonaTurisme.com. 
Best fares to Barcelona from the U.K., from the USA.