You don't necessarily have to ski or snowboard to have fun playing outside during winter travel – nor do you even need a mountain! Right in the middle of many of our urban #IberiaDestinations, renting a pair of skates and mingling with the locals is a fabulous way of getting both exercise and often a spectacular new perspective on old cities. Here are some of my top choices: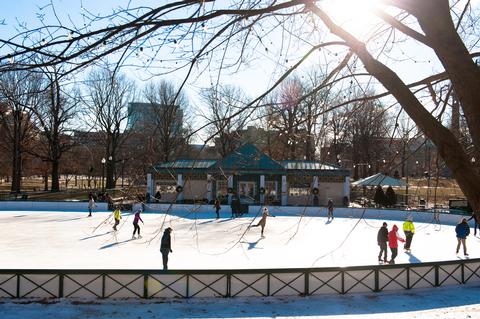 Boston  In the northern zone of the 20 groomed hectares (50 acres) of the USA's oldest park, the Boston Common Frog Pond offers a fun getaway right in the middle of downtown Beantown, with mid-November through March.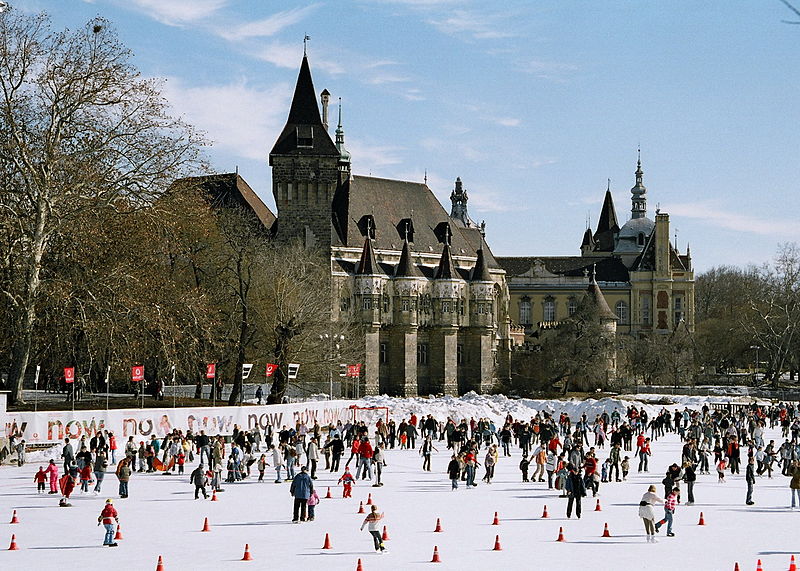 Budapest  Both elegant and Europe's largest skating rink (as well as one of its oldest, dating back to 1870), each winter the lake in front of Vajdahunyad Castle near Heroes' Square becomes the very popular Műjégpálya (City Park) Ice Rink.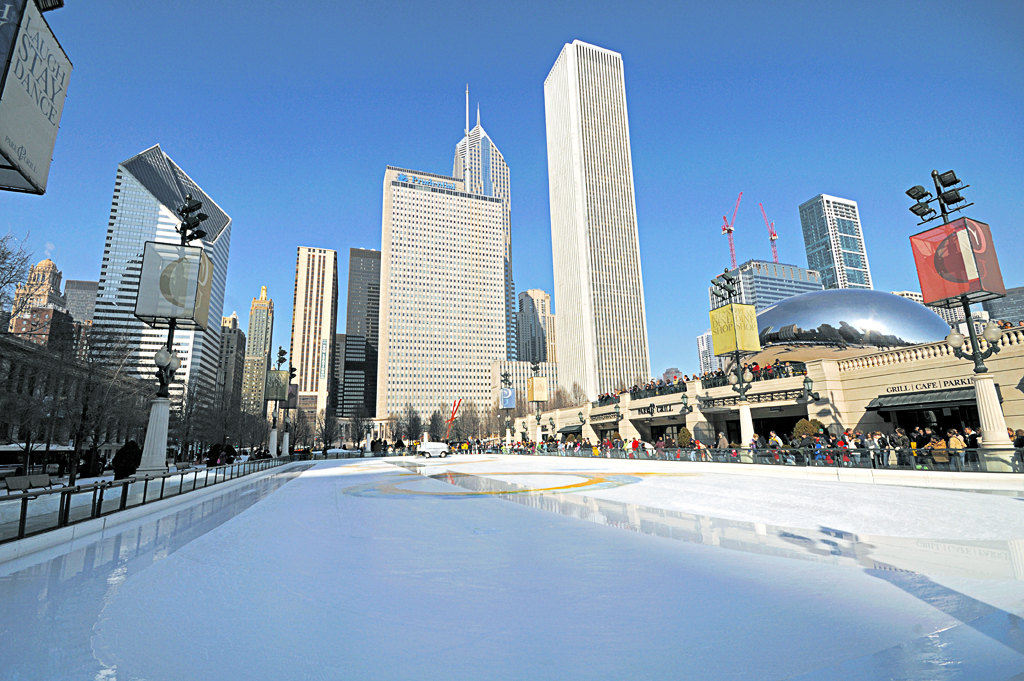 Chicago  Here the centre of the action is downtown's Millennium Park, right below that big, shiny, futuristic "Cloud Gate". McCormick Tribune Ice Rink, opens mid- November and runs through early March. It's free of charge and way popular (100,000+ skaters a season). Skate rentals, free lessons, refreshment at Park Grille Café.
London  The elegant classic on the Thames is Somerset House, a palatial neoclassical pile on the south side of the Strand near Waterloo Bridge that these days functions as a major arts and cultural centre. Mid-November to mid-January.
New York City  The Big Apple boasts a pair of breathtakers. The more famous is of course the iconic Rink at Rockefeller Centre (top), relatively modest in size (just 150 skaters at any one time) but impressive in surroundings; open December through April. Perhaps the only thing even more impressive, running late October through early April, is southeast Central Park's Wollman Rink (above, which actually is now technically called – ugh – Trump Rink), with the sweeping backdrop of the park and the grand highrises of Central Park South and East; it really feels like you're in a movie!
Paris   Glace, glace, baby – would you believe skating on the Eiffel Tower? Mais oui! From early December through mid-February, any visitor to the tower can zip around a 190-square-metre (square foot) rink 57 metres (feet) up at no extra charge (skates included). There's even a little bar up here serving hot chocolate, mulled wine, and such. And course it offers the most magnifique views on the list!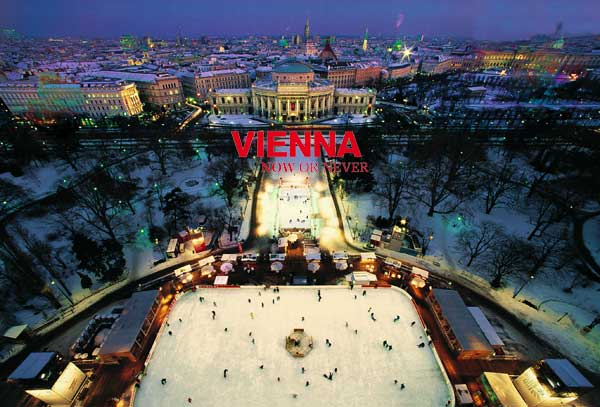 Vienna  Once the Christmas market is gone, the Vienna Ice Dream takes up winter-wonderland duty amid the imperial grandeur of Austria's capital. In City Hall Park with the backdrop of the grandiose, colourfully floodlit city hall and a DJ soundtrack, 7,000 square metres (feet) of ice are also supplemented by myriad food and drink stands. This year it runs 22 January through 8 March.
Washington, DC  Right in the heart of the U.S. capital, the National Mall, amid grand museums and monuments, National Gallery of Art Sculpture Garden Ice Rink. is open mid-November through mid-March. And besides standard sessions on the ice, you can take lessons – and beyond just regular ol' skating, even hockey!

images | Bruin, Cristina Muraca/Shutterstock, Leise Jones Photography, themightyquill, Superx308,  Michael Pead, Wollman Tomás Fano, Patinoire Tour Eiffel, WienTourismus/Lois Lammerhuber, tegeporent19