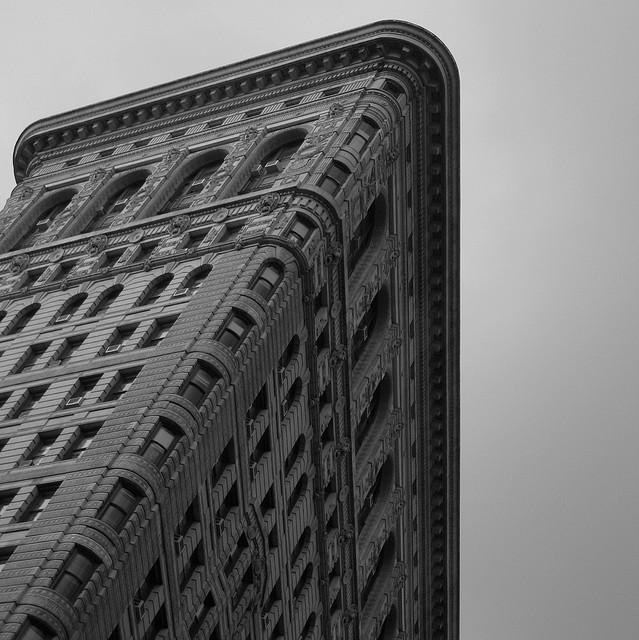 Long a somewhat nondescript chunk of Manhattan's lower east Midtown, known for its wholesalers and chintzy storefronts – kind of a place to avoid – the rectangle around its major landmark, the Flatiron Building and Madison Park across 23rd Street has in the past decade done a bit of an ugly-duckling-to-near-swan thing, to the point where NoMad (meaning North of Madison Park) has joined the likes of SoHo, NoLiTa, and TriBeCa as trendy oases of Gotham cool. 
What hath wrought this wondrous alchemy, you wonder? The area between Broadway and Park Avenue has evolving for some time, but the seminal moment came in 2009 with the opening of the Ace Hotel on West 29th Street just off Fifth Avenue, whose lobby with its bar and retro bistro The Breslin soon became the place for young and/or hip Manhattanites to hang out.
Other establishments that have come along in recent years to include John Dory Oyster Bar (1196 Broadway), also at West 29th Street, where the briny buggers are divine if not exactly cheap. Another fancy new pillar of the nabe is the NoMad Hotel (1170 Broadway), with elaborate (but tasteful) 19th-century interiors. The chic parade continues with establishments such as Eleven Madison Park (11 Madison Avenue), helmed by David Humm, considered one of the the USA's best chefs; 11 de Madison Ave); La Mar, right next door, the contemporary Peruvian spot run by Latin America's top celebrity chef Gastón Acurio; and Eataly, an enormous mall full of Italian restaurants and food shops, a project of another culinary celeb, Mario Batali (Fifth Avenue at 23rd Street). A couple of gastro-pubs top off the list with a fun, young atmosphere, and a good menu where you can have a nice feed indeedfor $35 per person: Resto (111 East 29th St.) and Wine 30 (41 East 30th Street).
Now, lest you get the notion that everything hereabouts is upscale, there's also the simpler and authentic all-American likes of Hill Country Chicken at Broadway and 25th Street (classic bacon-and-egg breakfasts, and of course the house speciality, fried chicken); Shorty's, specialising in cheese steaks sandwiches and craft beers at 66 Madison Avenue; and the famous restaurateur Danny Myers' Shake Shack, serving extra fine, burgers in Madison Square Park (though this last is currently closed for renovations till mid-2015). Or of course you can always nip into one of the many local delis, pick up some tasty food to go at the counter or steam table, and enjoy it as a picnic in the leafy Madison Square Park which gives this district its name or in Worth Square, the little square right across from it.
And there's more to the neighbourhood than eating, drinking, and posing, too – even a spot of history, architecture, and culture worth checking out. Have a look not only at the distinctive 1902 Flatiron Building but also notables such as the neo-Gothic Serbian Orthodox Cathedral of St. Sava (1851) at 20 West 26th Street.
There are a couple of unusual (and very different) museums here, as well. One is the extraordinary Museum of Mathematics (11 East 26th Street), the only one of its kind in America, which actually does a great job in engaging both the numerically inclined and the numerically challenged. Moving to applied biology, the Museum of Sex at 233 Fifth Avenue is as much about society as about prurience. There's a nearby concert venue, as well, the Gramercy Theatre (127 E. 23rd St) is technically in the adjacent eponymous Grammercy Park neighbourhood.
More information: NYCgo.com.
For best Iberia fares to New York via Spain, click here.

image | por swisscan