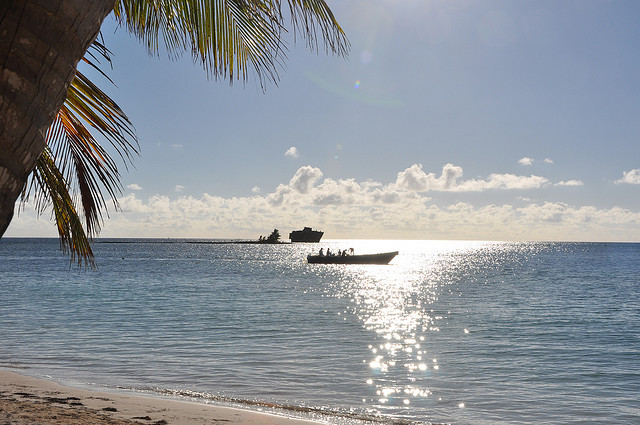 Since launching 13 months ago, this blog has covered several cool Colombia destinations already – but it behooves us to sit back and take a look at the big picture. As this South American country has been gaining an ever higher profile in recent years on the world tourism stage, it's become apparent that one of the reasons for that is not just its friendly people but its remarkable diversity of offerings. Except for wine and skiing, this country more than twice the size of France serves up a full and rich menu of what this continent has to offer. Let me count the ways.
The Amazon   Many people think of this massive region of rainforest mostly in terms of Brazil and perhaps also Peru.  But Colombia shares ten percent of this vast expanse, along 130 kilometres (more than 80 miles) of its border, centring around Leticia and the Amacayacu National Park, with hundreds of rivers runnng through wildlife-rich lowlands sometimes so impenetrable they can only be accessed via boat or small plane.
Andean Landscapes   The Andes sweep down through a huge swath of Colombia's western interior, and contain many of its major cities (see below), as well as the lands yielding its "green gold" – the coffee bean; here, too, is the "Coffee Triangle" with endless green fields offering vivid contrast with the snow-capped peaks of the Los Nevados National Park and the rest of the mighty Andes.
Tropical Beaches and Islands  The Caribbean coast is a whole different side of the country, physically, ethnically, and culturally. San Andrés and Providencia are two great examples of offshore islands which naturally come complete with absolute gems of beaches (on the former they are a bit more developed and luxury-resort-lined, while the latter features little hideaway stretches that are right out of the old-time barefoot Caribe).
Precolumbian Civilisations  Of the various pre-Hispanic sites in Colombia, two particularly impressive ones are San Agustín in the southwestern Huila region, including 500 giant statues, and the Lost City, a series of dramatic, mysterious stone terraces near Santa Marta in from the Caribbean coast.
Natural Reserves and Parks  There are nearly 60 protected areas, representing more than 11 percent of the country, of which   El Tayrona National Natural Park, on the Caribbean coast near Santa Marta, may be the crown jewel. A series of bays and coves with pristine sands backed by lush tropical forest delivers major wow factor that that wins over the most jaded. 

Exciting Cities  Capital Bogotá is one of those major world-class cities in constant flux – and is counted by many among South America's coolest, most dynamic capital, with highlights for visitors including one of the world's top gold museums. But it's far from the only Colombian city that's worth a visit; others include Medellín, Cali, Popayán, Mompox, and Villa de Leyva. Then of course there's the country's star urban attraction: Cartagena de Indias on the Caribbean coast, featuring one of the most exquisite colonial old quarters in all the Americas.
More information: Colombia.travel.
Best Iberia fares from the U.K., from Spain.  (Special offer from London until December 19, 2014, get £90 off your fare. Details/book)


image | Kellan