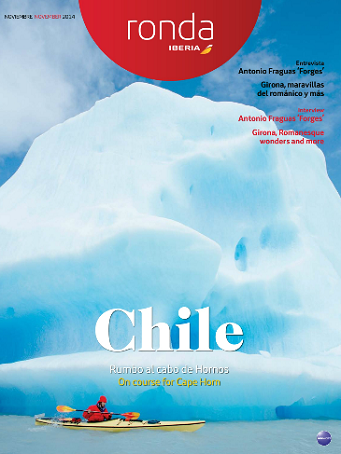 Our cover story this month involves a cruise through one of the more remote, dramatic corners of the world: the Patagonian channels in the deep south of Chile, as the region heads into its summer season. A land of icebergs, glaciers, penguins, sea lions, and other exotica, it's a read that'll rattle your icecubes (in a good way) for sure.
For something a little warmer and beachier on that same side of the pond, we take you 8,000-plus kilometres north to Mexico's Pacific Coast, where the nine Huatulco Bays of southern Oaxaca serve up 36 scrumptious beaches that come not just with resorts but with opportunities for exploration of eco and archaeological sites as well as lovely, historic towns and cities such as Puerto Escondido and the fascinating capital Oaxaca itself.
Speaking of history, then it's time to fly back home, because we'd like to introduce you to the exquisite Romanesque landmarks of Girona, many of them monasteries and churches, dating back to the 10th century and found not just in the gracious capital of this province of Catalonia but also scattered throughout its lovely hills and vales. Then, turning to the modern, we focus on Ibero-American design on the occasion of the 4th annual biennial being held in Madrid November 25-29.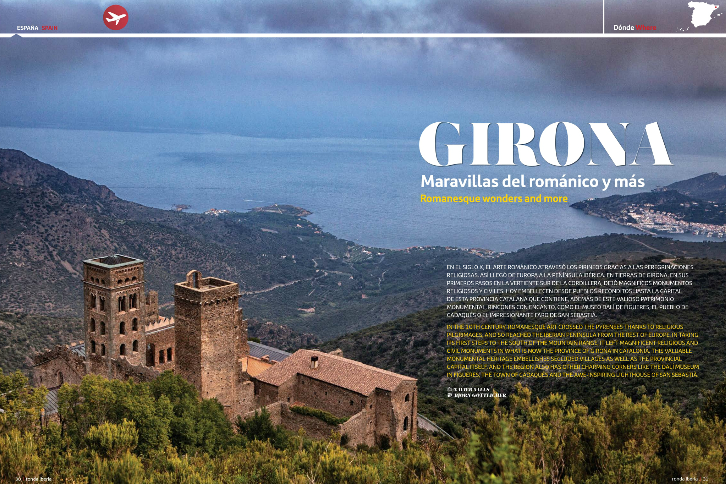 As our last major destination of the month, we head northward in Europe to the capital of Germany's Lower Saxony's, also dubbed known "Expo Capital" because of all the exhibitions and trade shows its hosts. But as we show here, Hannover is also home to appealingly eclectic architecture, history, and plentiful green spaces, as well as locals who love both art and a good time. Learn about a corner of Germany we'll bet you weren't familiar with.
Next up: Our profiles of the month, starting with chef Ricard Camarena, who helms four outstanding restaurants in Valencia which prove that this region shines culinarily far beyond its marquee dish of paella, as well as one of Spain's most famous satirical cartoonists, Forges (how famous? He just made it onto a postage stamp).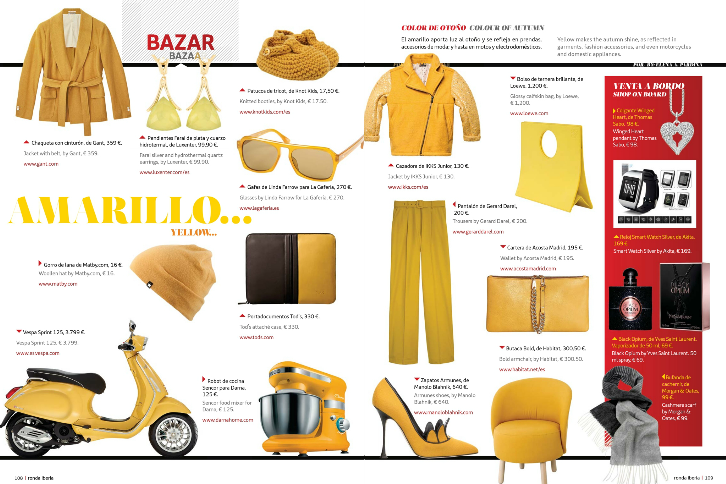 Not done yet – there's plenty more in our grab bag, including: A taste of some of the top restaurants, chefs, and trends animating Madrid's culinary scene today; a heartfelt look at heart health; a windmill strum for 50 years (!!!) of The Who; an intro to the updated Peugot 508 and Mazda MX5; a fashion check on clothes and accessories in this season's cheerful colour, yellow, as well as some items that will be in this winter: capes and ponchos; a selection of the world's top luxury ski resorts; an excerpt from the new E.L. Doctorow novel Andrew's Brain.
Whew – there's so much here it could almost make your own brain hurt. But just almost – take it slow and you'll be fine, we promise – have a look! 🙂 And happy trails…