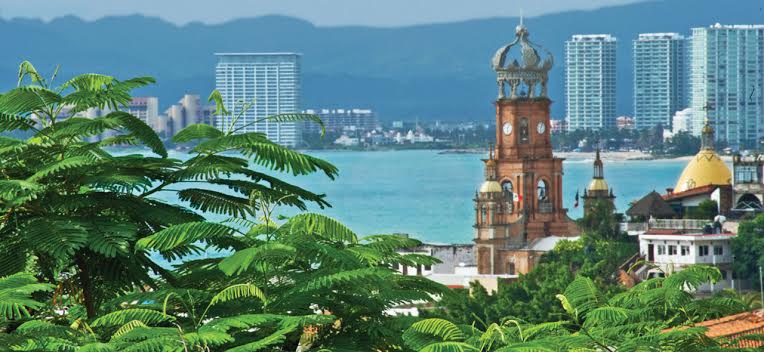 Mexico's booming tourism industry got its start along a stretch of central Pacific coast that included then small towns like Acapulco and Mazatlan. But Puerto Vallarta, on Jalisco's beautiful Banderas Bay, struck a PR gold mine in Hollywood director John Huston, who upon visiting in the 1950s opined it was among the most beautiful places in the world and returned in 1963 to film Oscar-winning Night of the Iguana. Plenty of Tinseltown stars followed – Ava Gardner and Richard Burton, of course, who starred in the movie, then Elizabeth Taylor, Burton's on again and off again lover and wife, then others – all of whom naturally drew the world's attention to this sleepy fishing village and started it on the road to its current status as a world-class destination offering something for visitors of all ages and interests, with a postcard-pretty colonial old town – aka the Zona Romántica – at its core.
As a longtime Mexico-based writer who just returned last week from my most recent visit to PV, I'm pleased to say that the three recent hurricanes that were a bit rough on other Pacific coast destinations such as Los Cabos left this city pretty much untouched beyond precautionary beach closures for a couple of days due to some heavy wind and rain. But the local airport and cruise port did not suffer any interruption in service, and in the aftermath, it's totally business as usual.
That's why I was able to enjoy my usual lovely stroll along the malecón, the seaside promenade, one of the most beautiful spots in town – and even nicer now than in years past because when it was renovated in 2011, a long stretch was closed off to traffic and made pedestrian-only, lined with palm trees and sculptures by various local artists. There are quite a few shops and galleries along here, as well as artists displaying their work. During the day, the palm trees offer some shade and you can enjoy the views of the bay; after dark, more of the locals come out and the restaurants and clubs start hopping.
Then there's the old town, the abovementioned Zona Romántica, so called because with its cobblestone streets and charming white-stucco houses with red-tile roofs, it has all the charm, tranquillity and romance of a colonial Mexican town. Unlike a small town, however, you can take your pick from a wide variety of cafés, bars, and restaurants. Heading north of the historic center, you'll find Puerto Vallarta's modern hotel zone, with lovely, wide, golden beaches, as well as a picturesque marina. Following the coastline farther up toward the northern end of Banderas Bay, you cross the Jalisco state border into Nayarit. This area of new developments is called Nuevo Vallarta and has an abundance of large all-inclusive resorts still within easy driving distance to all of Puerto Vallarta's attractions.
The in-town beach is of course a perennial favourite for visitors and locals alike, but there are also plenty of wonderful beaches up and down the nearby coast. For families, an excursion to Las Caletas beach provides a bevy of fun activities. This was John Huston's favorite getaway spot, and it's easy to see why: it's an idyllic location, with a couple of lovely strands with clear water and gentle waves, surrounded by lush greenery. Here the gang can spend the day together even as everyone does something different – there are water sports like stand-up paddle boarding, kayaking and swimming, as well as on-land activities such as nature walks, cooking classes, animal encounters and an adventure area for kids.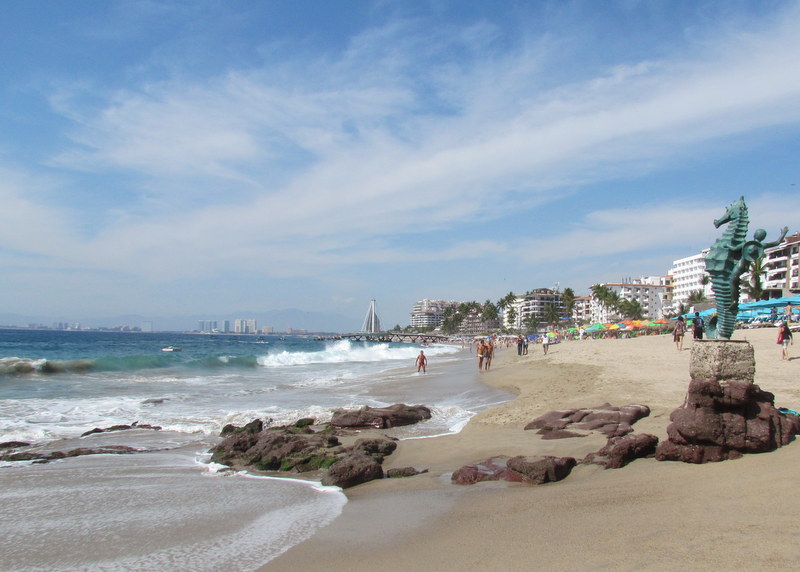 Speaking of adventure, folks looking for a bit more adrenaline should check out Vallarta Adventures. This company boasts a roster of heart-pounders, but its "Outdoor Adventure" package comes across like one of those amped-up adventure reality shows turned into a 6½-hour tour. You'll travel by speedboat to a fishing village 10 km (6½ miles) south of town, then climb high into the Sierra Madre mountains by offroad truck, then switch to a mule out to an extreme-adventure circuit that includes ziplines, water slides, rope bridges and rappelling down a waterfall. Most def not for the faint of heart!
If rest and relaxation is more your speed, seek out the Ohtli Spa at the CasaMagna Marriott Puerto Vallarta, the city's largest spa, with a feeling of spaciousness and tranquillity guaranteed to banish all tension. Both body and soul are attended to, and your therapist will clear your aura by performing a short Huichol cleansing ceremony before your treatment.
However you plan to spend your days, do be sure to set aside some time to enjoy a few of Puerto Vallarta's famously stunning sunsets; the city's west-facing coastline allows for absolutely gorgeous views as the sun goes down. There are any number of places from which to enjoy them; Los Muertos Pier is a popular spot, or choose somewhere higher up, like the Vista Grill restaurant , where you can see the skyline as well as the colourful celestial display (and enjoy some delectable modern Mexican cuisine).
Now that we've mentioned cuisine, I should say that foodies will find plenty to love about the vibrant gourmet scene that has become world renowned. One of the top choices is Café  des Artistes,  a creation of chef Thierry Blouet, who also founded the city's November gourmet festival. It has a selection of lovely dining areas: you can choose a spot inside to enjoy air conditioning and live piano music or head out to the patio to dine on a multi-level veranda among the treetops. The food is a mix of Mexican ingredients and French technique, and the dishes are as delicious as they are well presented. For a more casual but just as tasty experience, head to El Arrayán, which serves more traditional Mexican fare in a cheerful and casual atmosphere with brightly coloured Mexican art and flowery tablecloths.
Finally, it's also worth noting that PV is known as one of the top Mexico gay destinations, with a number of LGBT-popular bars, clubs, lodgings, eateries, and beaches located especially south of city centre and the River Cuale, such as Los Arcos and Los Muertos beaches (the latter with the famous Blue Chairs beach club and resort) and Calle Olas Altas, a street with several watering holes.
All of which underscores, as I said earlier – there's truly something here for all ages and interests. On the 50th anniversary of Night of the Iguana, a more sophisticated Puerto Vallarta continues to please  – if only John Huston could see it now.
Puerto Vallarta has more than 255,000 inhabitants

The climate is tropical, with relatively consistent temperatures throughout the year; the average daily high is around 30° Celsius (86° Fahrenheit), average low 21°C (70°F). What varies is precipation; the rainy season runs mid-June through mid-October, with the most rain falling between July and September. 


More information: VisitPuertoVallarta.com.
Suzanne Barbezat is a travel writer based in Oaxaca, Mexico. She has traveled extensively throughout Mexico and has produced the About.com Mexico Travel site since 2006.
images | Puerto Vallarta Tourism Board, Suzanne Barbezat