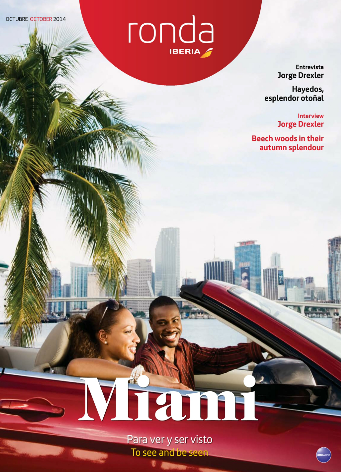 As we head deeper into fall (at least in the northern hemisphere), we take this issue we in very different though equally appealing directions. For one thing, of course, our thoughts naturally drift to fall foliage, so we pay homage to some of our home country of Spain's magnificent woodlands, the 365,000 (more than 1,400 square miles) of beech forests spread mostly across its northern areas, from Galicia to Catalonia – along with the wildlife that inhabits them (including the likes of endangered species such as the white-backed woodpecker in the beech forests of Navarre).
But then, of course, there are still those of us who don't want to leave the beach behind. And while for many places beach season is a memory, in cover destination Miami, Florida, high season is just warming up, as it were. Here are the highlights – and not just sexy South Beach, but also in mainland Miami spots like Coconut Grove and Little Havana.
Our next stop is more than 4,000 kilometres south in Puerto Maldonado, a biodiversity hotspot in the Amazon of Peru – which not a lot of people realise comprises more than half of this South American country. Here the river excursions, jungle lodges from simple to luxe, and local societies whose ancestors were living here before the arrival of Europeans open up a world likely very unlike your own – and critical to the future of our planet.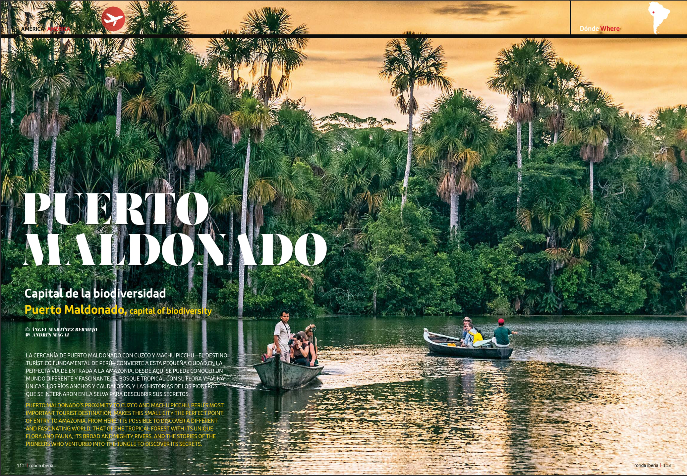 Jumping back across to Europe, we then pay a visit to our neighbours to the north in Ireland, and rather than a travelogue provide an intriguing window into the past and present of key Irish cultural touchstones such as its traditional music, the Gaelic language, and of course the pub!
Our profiles this month start with bearded 50-year-old Uruguayan singer-songwriter (and Iberia Platinum member!) Jorge Drexler, best known as the Oscar winner in history for a song in Spanish, El Otro Lado del Río (The Other Side of the River), for 2004's The Motorcycle Diaries. and whose latest album is this year's Dancing in the Cave, with guest artists such as Caetano Veloso. The other is charismatic, mustachioed Basque chef Pedro Subijana, the man behind the magic at San Sebastian's three-Michelin-star Akelarre since 1975 – yum!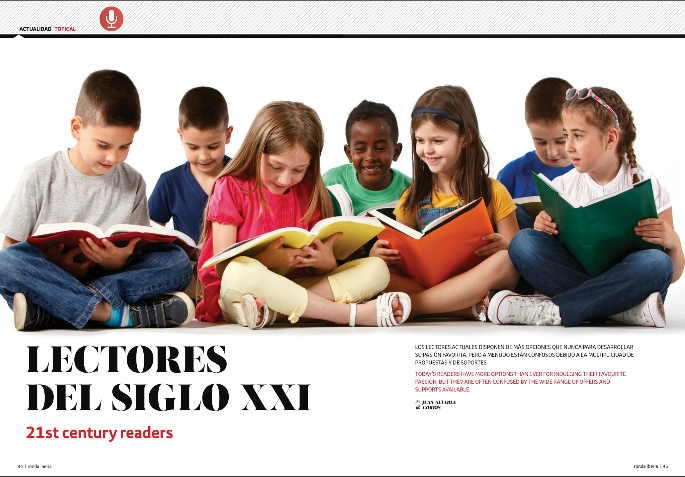 Finally, we come to a consideration of the written word itself, one of the biggest since the invention of movable type. As you read these words now, you're part of a revolution in reading, since you're consuming them on a computer, tablet, smartphone, or other electronic device. These and other issues are part of our look at reading in the 21st century.
Apart from our feature articles, we've also got a peek at the fall theatre season in Madrid; a look at zippy new car models including the BMW i8 hybrid; fun fashion and more for pets as well as people fashion with a little equestrian and workout flair; the DIY craze; and the trend toward building hotels within skyscrapers.
Lots to unpack here, we know! But take your time – October has 31 days, after all. 😉  So please come have a great 21st-century read!