Several months ago we looked at some of some of the world's most spectacular – and dangerous – airports. We thought for your edification we'd follow up with a quartet of other dodgy oddballs.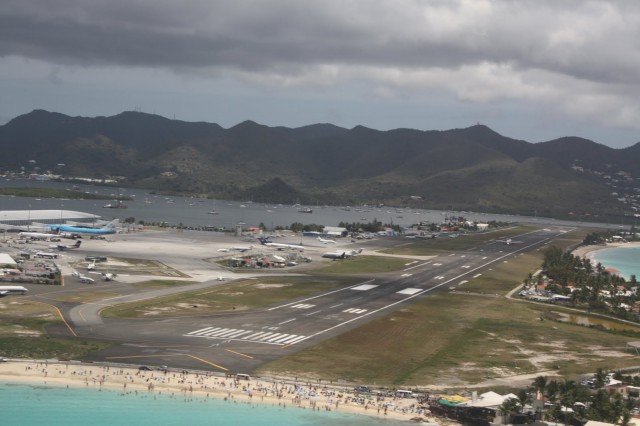 Princess Juliana International Airport (SMX), St. Maarten/St. Martin
The Caribbean's SMX is classified as one of the world's most challenging because of its approach, which requires pilots to fly very low before touchtown, with the runway starting practically right across from Maho Beach (see above). In addition, the runway is quite short, so pilots of larger aircraft need to calculate their landings even more carefully. Despite the challenges, no major incidents have been recorded at the airport. These conditions are great for planespotters, of course, and as well as providing unusual (though dangerous) opportunities for daredevils to "ride the fence" (hanging onto the chainlink fence while being blown by the backwash from a taxiing jet).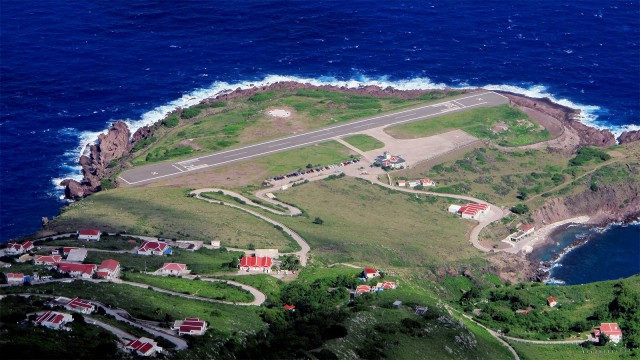 Juancho E. Yrausquin Airport (SAB), Saba
On this tiny island in the Netherlands Antilles, the world's shortest commercial runway, just 400 metres (1,313 feet), and beginning and ending over a cliff into the sea. Needless to say, the planes that can manage this are small prop planes (from local carrier Winair) and the experience, as the island tourism office says, is like landing "on an aircraft carrier".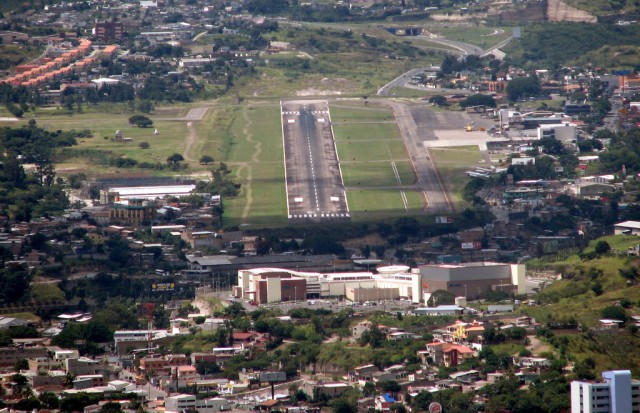 Tocontín Airport (TGU), Tegucigalpa, Honduras 
Yep, this is actually an international airport. :O Its short runway and location in a valley hemmed in by mountains means that pilots facing this runway definitely have to be at the top of their game – including having to clear surrounding buildings by mere metres before touching down. Not surprisingly, it's a great spot for spotters.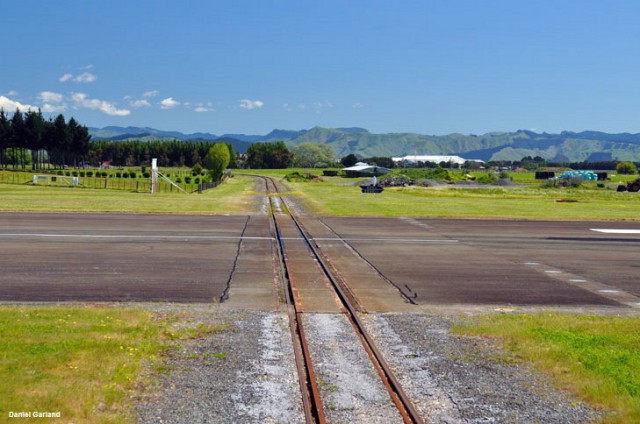 Gisborne Airport (GIS), New Zealand
A regional aeroport on the east coast of the North Island, it's main peculiarity is that right in the middle of its paved runway runs a railroad track. So in addition to air traffic controllers managing flights, they've got to deal with train schedules, as well!
Anyone flown into or out of any of these? Your comments are especially welcome!