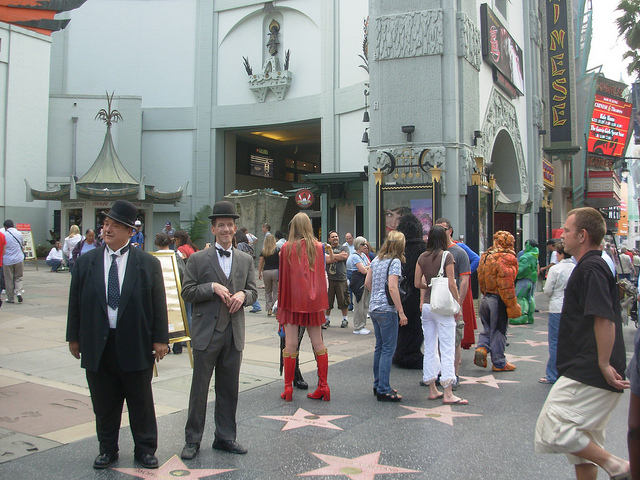 Turning to  California's most (and the USA's second most) populous city as Iberia settles into its summer schedule, it must be said that you can already feel a bit overwhelmed from the moment you arrive. Los Angeles is a place of energy and enormous distances – much of it covered with sprawl and linked with traffic-clogged motorways. Along with New York City, it's El-Lay that cooks up much of what the rest of the world ends up seeing and talking about, still in many ways the proverbial "dream factory".
Its high-rise downtown is a monument to the 21st century, with broad avenues and futuristic architecture like the already iconic Library Tower. Yet in five minutes you can find yourself back in time. Olvera Street, now in Chinatown, is the place where El Pueblo de Nuestra Señora la Reina de los Ángeles del Río de Porciúncula was founded by Spanish settlers in 1781, and you can still visit plazas, gardens, churches, houses, and other historic remnants which might make you feel a little like you've wandered onto the set of Zorro. And then again, the contrast right across the street of Frank Gehry's sleek Walt Disney Concert Hall (hmm, a little too similar to his Guggenheim Bilbao, if you ask this Spaniard!), the Opera House, and the MOCA (Museum of Contemporary Art, harbouring the likes of Rothko, Pollok, Warhol and De Kooning, as well as more cutting-edge exhibitions). Because after all, even in Tinseltown, people do not live on sunshine and cinema alone.
Yes, although many may not suspect it, the world capital of pop culture is also a powerhouse of high culture, with some truly remarkable institutions such as the J. Paul Getty Museum (home to some impressive photography collections as well as works of Titian, Rubens, and Van Gogh), The Huntington (with a collection of American, French, and British art of the 17th through 19th centuries), the University of Southern California's Hammer Museum (specialising in the avant-garde), and the Norton Simon Museum (actually in Pasadena, just a 15- to 20-minute drive south of L.A., with works by the likes of Botticelli, Rafael, Rembrandt, and Van Gogh).
At the same time, let's not get carried away, right? This is L.A., after all, and the beach does await. As in Santa Monica, which gave the world Baywatch, and its shops, restaurants, pier, and amusement park. A few minutes south is Venice Beach, with its own uniquely funky boardwalk scene complete with skaters and hard bodies – both California girls in bikinis and hardcore bodybuilders at the al fresco gym on Ocean Front Walk. Rent a bike or some skates, then take a dip. Brilliant, now you're California dreamin'!
The rich and/or famous are of course in Beverly Hills, an ode to luxury and conspicuous consumption. To see a bit of it in action, take a spin around Rodeo Drive and the Bel Air area. If you're interested in the stars, you'll want to check out the Walk of Fame and the Kodak Theatre, and maybe even take a star tour, buy a star map, or look up the latest celeb hangouts on the web. And for a mix of movie studio and theme park, check out Universal Studios. Speaking of spectacles, if you're in town from November through May, try to catch a game of the L.A. Lakers basketball team – even if you're not a fan (or indeed, know nothing about the game), it'll have you on the edge of your seat (a celeb sighting here is also quite likely, BTW). And finally, one of the sunsets of your visit should be saved for expansive Griffith Park, up in the Hollywood Hills behind the big Hollywood sign, offering up some awesome views over Los Angeles.
Then, of course, there's the famous (infamous?) L.A. nightlife. But that's another post altogether… 😉
Useful Facts:
Los Angeles has nearly 4 million inhabitants – nearly 17 million in its greater metro area
The climate is mild and dry, with temperatures topping 30

°

 Celsius (86

°

 Fahrenheit) in summer and rarely chillier than 10

°

 C (50

° 

F) in winter.
Given the city

'

s sprawl, hiring a car is recommendable.
The currency is the U.S. dollar.
Gratuities are voluntary but customary; in the case of restaurants ranging from 15 to 18 percent of the pre-tax bill.
Foto | Wilson Loo, micadew