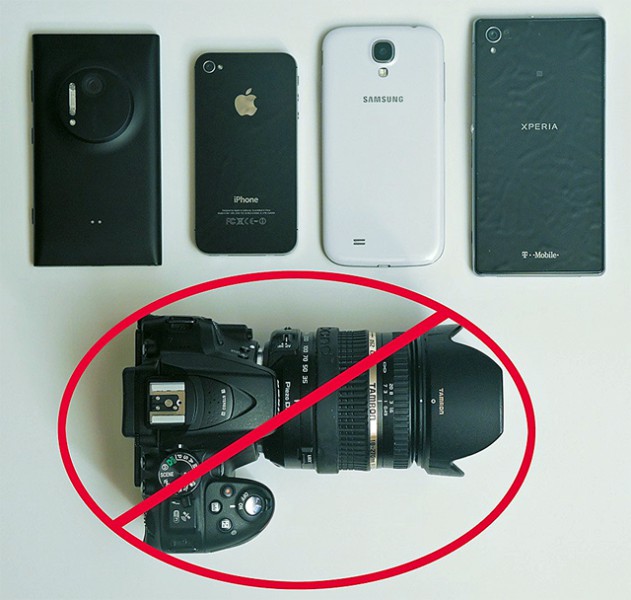 More and more people leave home without it – their camera, that is. But, let's face it, people seem to be pretty happy with the photos they can get from a smartphone, so let's get into it and make them the best they can be.
The Smartphone Itself
Just a few hints to make sure you get the best photos possible from your smartphone:
1)    Clean the lens.  When was the last time you wiped down that little speck of glass? That's where all the photo glory starts, and smudges, smears and splotches can really cut down your quality. Wipe with a soft cloth every week at least.
2)    Hold it as steady as possible. Smartphones can't shoot pictures as fast as real cameras, so you need to compensate. If it takes a thirtieth of a second to record your photo, it will only be sharp if you hold still for the equal amount of time. Brace your camera on something steady if possible or hold your breath for a second to get best results.
3)    Unless you've got a whopping amount of memory free on your phone, download and get those old photos and videos off your phone. Next time your friend falls into a pond, you can't capture the hilarity if your phone reads "Out of memory." On the first of each month, make it a habit to get all but the best photos off your phone and into your digital photo album.
4)    Learn your way thoroughly around your photo app(s). Whether you use your phone's native camera app or add-on apps, take a few minutes to really understand their functions and capabilities. When the good stuff starts unfolding, you don't want to be fumbling around looking for the proper shooting mode. And by all means, keep that photo app on your home screen for easy access (for app suggestions, read on).
Accessories Make the Man Woman Camera
A few well-chosen accessories can make picture taking tons more enjoyable. While there are many cool ones on the market, I'd suggest just a couple that are small enough to easily slip into your bag.
1)    Lenses There are now add-ons that can make up for the fact that as good as cameraphones have become lately, they still don't allow for wide-angle and ultra-wide-angle (fisheye) shots, as well as the option to add macro lenses for über-closeups. For iPhone models, for example, there's Olloclip 4-in-1 Lens and Quick-Flip Case (below, $70), with a four-in-one lens that slips on and off in just two seconds. Precise-quality optics make for beautiful shots on your cameraphone. Even better, the Quick-Flip case offers daily protection for your phone and a tripod mount when you want to take photos in low light. Photojojo.com also offers lenses and tripod mounts for other manufacturer's smartphones.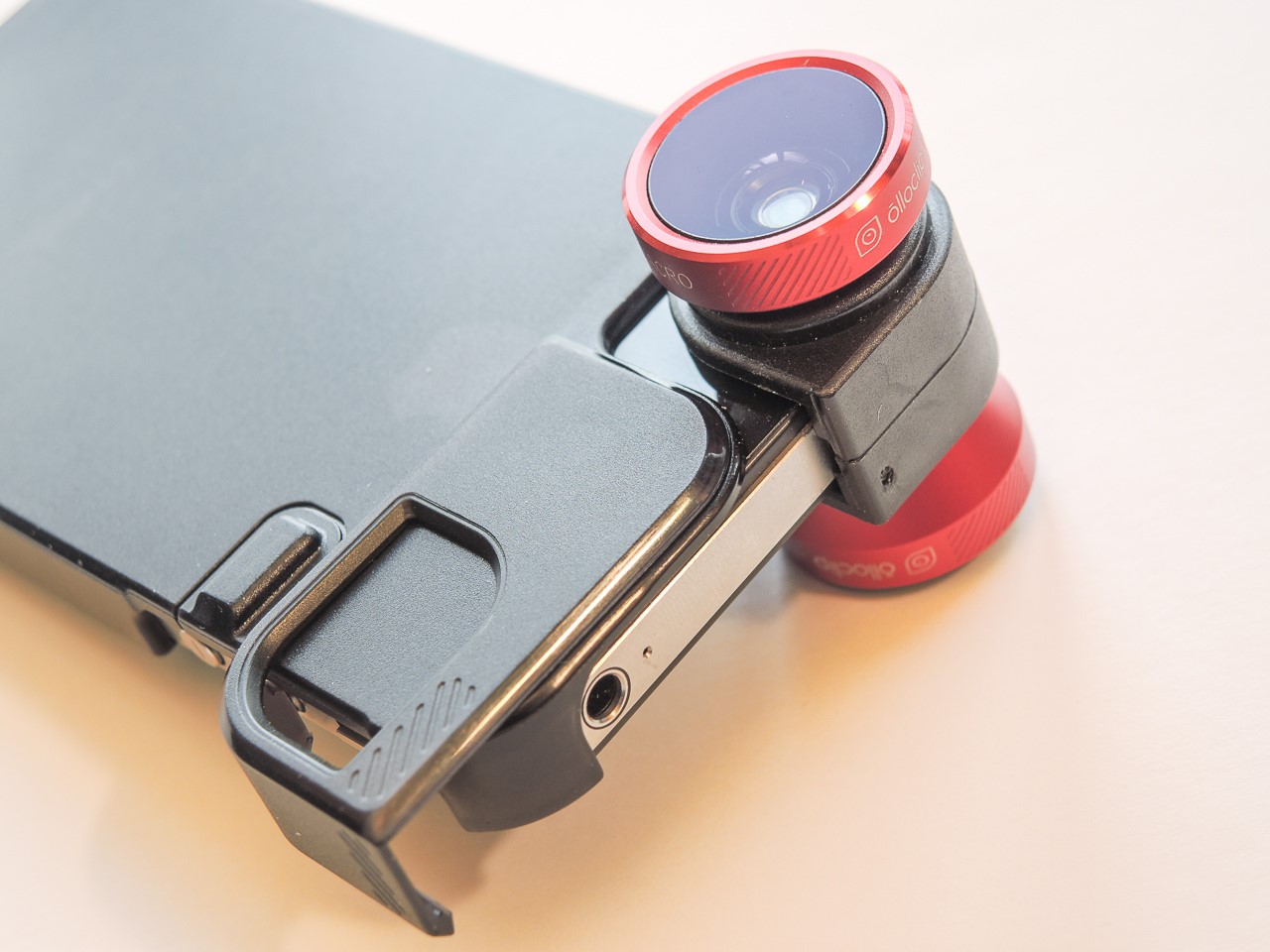 2)    If you want your photos or videos to stand out from the crowd, sometimes you need to move your cameraphone away from the crowd. A simple, lightweight, expandable monopod like the iStabilizer Monopod ($35) will do just that. Ideal for selfies of you and a few friends, it moves your phone up to 36 inches away from you for striking angles that you typically don't see. Look over the side of your boat, film your feet as you hike or get an aerial view over the top of a crowded concert. When retracted, it's less than 12 inches long and can act as a table tripod when laid flat.
3)   Interior and nighttime lighting can be an issue, so you can add Pocket Spotlight ($30), a compact auxiliary source of bright constant light that mounts on various smartphones and tablets or can be held in your hand, and recharges via USB.
Three Apps to Start With
You can grab some rad photos with your phone if you'll download and install just a few apps. These are some of my favorites:
1)    ProCamera7 ($5) is the app favored by most professional photographers who also shoot with their iPhones. Quickly set separate focus and exposure points for the perfect shot. Use the self-timer and night camera modes to get those shots you'd never dare before. Shoot photos in rapid-fire burst mode when the action is hot and heavy. When you've shot your images, you can do all your basic editing and cropping in the same app. On Android, consider ProCapture ($4).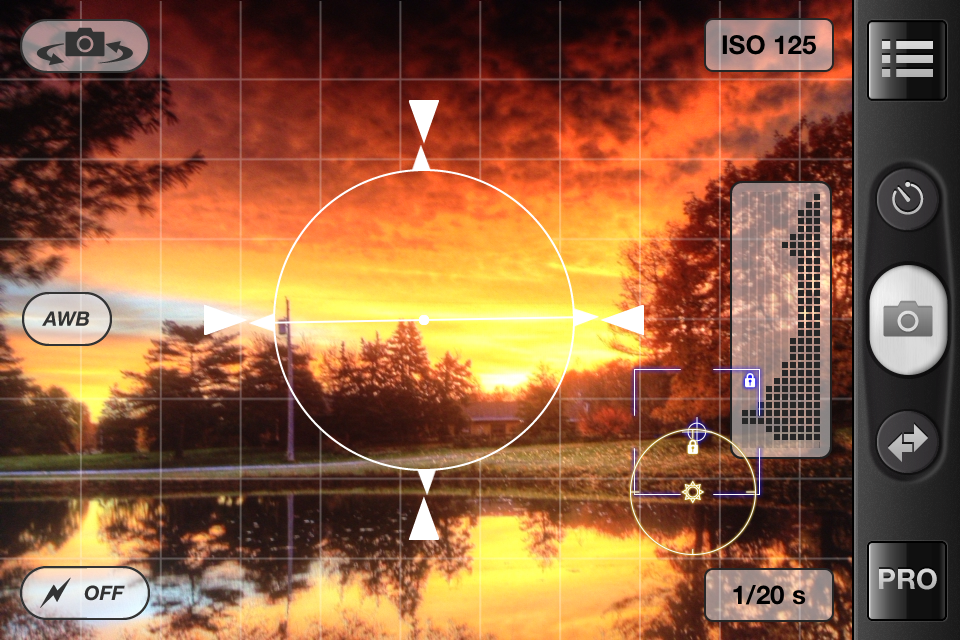 2)    If you've seen those delicious landscape photos that look like they came off a Thomas Kincade canvas, you're looking at an HDR (high dynamic range) photo (see above). Now you can shoot them yourselves with Pro HDR Camera available for iOS and Android. Blend multiple shots to capture brilliant skies with dark foregrounds and save at full camera resolution.

3)    360 Panorama ($1) lets you share the big picture with a simple click and spin. Press the shutter and turn yourself around as you watch your photo build on your screen. When you're done, you can share via email or the cloud. You can also load either interactive panoramas or flattened images to Twitter and Facebook, right from within the app.
For some of my top travel photography tips, click here.
Doug Bardwell is a freelance photojournalist who will travel anywhere for a great story. Doug writes for CBS, Examiner, Demotix, local magazines, and his own travel, tech and photography blog at DougBardwell.com.
images | Doug Bardwell