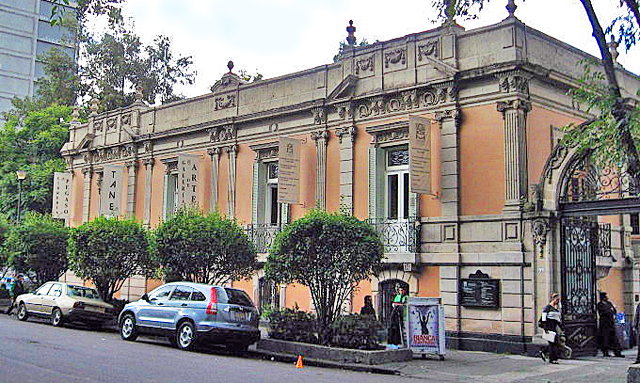 Mexico City boasts a bevy of cool colonias (neighbourhoods) these days, but the foremost flavour of the decade is turning out to be one called Roma, just west of the historic downtown. This is where chill chilangos (as locals call themselves) come to shop for trendy threads; take in exhibitions and performances; sip mezcal in the pubs; sit at cafés and read or people-watch; and meet some of the capital's most interesting residents, including more than its share of creatives and hipsters. 
The area was built at the beginning of the 20th century with broad, straight, tree-lined boulevards, and became a magnet for posh folk looking to move out of the increasingly cramped, shabby city centre. By the 1970s, though, the toffs were moving on, office buildings were moving in, and Roma itself was seeing something of a decline. Then came the disastrous earthquake of 1985, which caused quite a bit of destruction in the neighbourhood.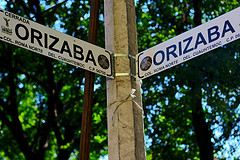 Happily, those dark years are now but a distant memory – and for many of the young people that throng Roma today, no memory at all. It's a pleasure to stroll along Avenida Álvaro Obregón, the leafy main thoroughfare – keeping an eye out for the buildings along the way, a marvelous collection of some 1,500 in myriad styles including Art Deco and neocolonial. On Calle Orizaba two stand out in particular, the impressive Balmori building, and next to it Casa Lamm (above), which houses a cultural centre with an art collection, bookstore, restaurant, and arts higher education program that has made it one of Mexico's most distinguished institutions of its kind. Nearby is Plaza de Río de Janeiro, with the Casa de las Brujas (Witches' House, so called because it was once supposedly home to a famous shaman), the OMR art gallery, and a replica of Michelangelo's David. And that's not the only famous copy – here you'll also find a fountain monument to the Roman goddess Cibeles just like the one in Madrid, plus a version of the façade of Notre Dame de Paris on the front of the Iglesia del Rosario on Avenida Cuauhtémoc. Speaking of churches, the oldest building in the district is the 17th-century church of San Francisco Javier, in a tree-filled square where the great Spanish film director Luis Buñuel shot many sequences for his The Forgotten.
Your roaming in Roma continues past shop windows bursting with cool and young chilangos rocking a lot of it, through Plaza Luis Cabrera and streets including Colima, Tonalá and Jalapa, and lined with lovely 19th-century houses. Get your Mexi-hipster on over sandwiches, coffee or beers at the fabulous sidewalk terrace of the Hotel Brick's Lonchería Olivia (Calle Orizaba 95), while at El Parnita (Yucatán 84) traditional Mexican with a light modern touch is dished up amid touches of kitsch.* For some eclectic shopping, check out La Valise (Calle Zacatecas 126) for multilingual books, records, art photos, and some surprising miscellanea ranging from whimsical to saucy.
Night time is the right time in Roma, and one stop you should put on your party list is Expendio de Pulques Finos (Insurgentes Sur 226), with a laid-back vibe and live music, and Limantour (Álvaro Obregón 106), more sophisto and design-y, for cocktails. Once you're nice and loosened up, its time for some hot dance action at Mamá Rumba (Querétaro 230), followed by a dose of after-hours surrealism at Jacalito (Eje 3, Poniente Medellín 139), where Mexico City's varied urban fauna – Mexican, expats, and visitors – gather to swill mezcal (quite the hotness among the young these days; like tequila, it's made from agave cactus).
*For more on Mexico City dining, see our previous post.
Useful Facts:
A word about security: Mexico City has gotten a dicey reputation over the years, but things have greatly improved of late, especially in central areas such as Roma. In any case, as in any large city, it is advisable to take reasonable precautions and be aware of your surroundings at all times.
The local Metro Underground train system is an extremely convenient way to get around, as are taxis if called from hotels or restaurants or taken at official taxi stands (cabs caught cruising the streets are riskier).
The city's climate is fairly mild year round, with temperatures in spring and summer ranging from 12° to 26° Celsius (46°-79° Fahrenheit) and in fall and winter from 6° to 23° C (43°- 73° F).
The currency is the Mexican peso.
image | Thelmadatter, Esparta Palma, Corredor Cultural Roma Condesa