When I first started becoming fascinated with Spain back in the 19(ahem)'s, I remember being particularly struck by the moody, twisty, swirling images of a certain Doménikos Theotokópoulos, a creative Cretan who came to work in New Castile's ancient city of Toledo (above) for more than three decades in the late 16th century. Centuries before the Impressionists, Expressionists, and Surrealists, this chap really made the art world of the day wonder what he was smoking.
Well, everyone loves an anniversary, and so Spain is making something of a big deal to mark 400 years since the death of El Greco (The Greek, as Dom came to be known in Toledo). There's a splendid Museo del Greco (house/museum) to visit in Toledo year round, of course, but this year three temporary shows are added to that. Two just recently opened: a yearlong photography exhibition focusing on the city, and a blockbuster El Greco retrospective bringing together works not just from within Spain but also from the Louvre, the Met in New York City, and London's National Gallery. The third, in September, will be a particular treat for art-history geeks, comparing different versions of El Greco works and bringing in works from his local disciples. Lest you think that that is all very interesting but not nearly "fun" enough, parallel with all this will be a programme throughout the year of music and performances, as well as plenty of food and wine festivals, tastings, and restaurant/hotel specials.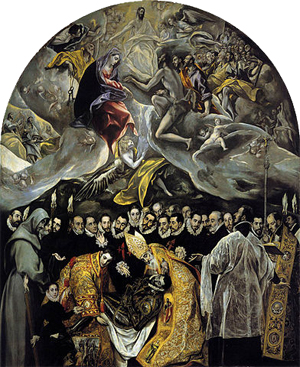 The Prado in Madrid is also getting in on the act through its own exhibitions in March, "The Library El Greco" (a collection of the painter's annotated books), and a June show called "El Greco and Modern Painting", exploring the influences the Greek had on the moderns – which was obviously quite a bit. And there's yet another touring exhibition kicking around, called "Between Heaven and Earth: El Greco 400 Years On", which will be first in Valladolid and then in Madrid at the San Fernando Royal Academy of Fine Arts.
Toledo, of course, is an incredible experience to visit in any case, with its ancient, atmospheric mix of Christian, Jewish, and Muslim cultures, and as a result of all this hoopla it will be quite the place to be in 2014. So if Spain is a possibility in your travel plans this year, you should definitely consider getting yourself to the Greek. For more on El Greco and the anniversary, have a read of the article in February's Ronda magazine and check out ElGreco2014.com.
For more about Toledo, click here.
images | Web Gallery of Art