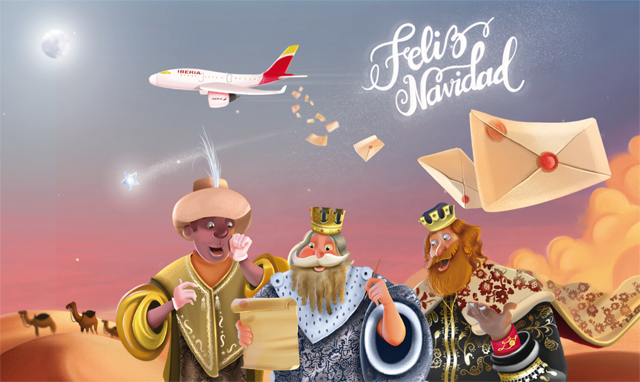 Here at Iberia we have flown to the East and we have sat down with the Three Wise Men. It wasn't easy to find a moment in their busy schedules, but they graciously agreed to receive us 
. We've asked them to answer all the letters that children send them, for the first time ever 
. Guess what? They loved the idea! And we will carry all their letters in our planes to make sure you get yours. 
Thanks to the letters sent, we'll make a donation to UNICEF to help the 5 million children affected by the recent typhoon in Philippines. We'll be able to give more than 32,000 children access to clean drinking water during a month, thereby avoiding fatal diseases such as cholera. The lack of drinking water is putting the health of thousands of children and families affected by the typhoon at risk.
Would you like to send your own letter to the Three Wise Men and help us help the children this Christmas? Click here.
http://www.youtube.com/watch?v=YwLJL9Gr-OE