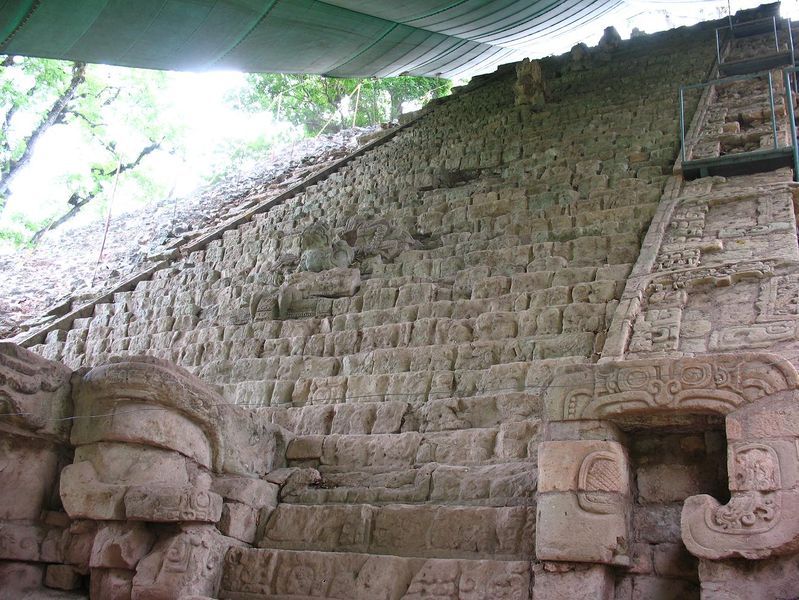 There are many good reasons to consider a visit to the tiny country of Honduras in Central America, especially if you're a fan of diving, adventure, ecotourism, and castaway beaches. But if like me you're fascinated by the Mayans and the magnificent archaeological sites they left behind, a visit is not simply worth considering but at some point almost obligatory, and mostly because of this: glorious Copán.
In the west of the country some three hours by road from San Pedro Sula (six or so from adventure hub La Ceiba, five from the resorts on the Tela coast) on a tropical valley floor lie the remains of a city then called Oxwitik, whose Mayan origins date back to around 100 AD, and was the capital of a powerful dynasty during the Mayan Classical period ruling much of the surrounding area. But by the 9th century, environmental pressures, warfare, disease, and other maladies had brought about a decline that reduced the population from a peak of 20,000 to 5,000 and led to the abandonment of this ceremonial centre in favor of more sustainable surrounding villages.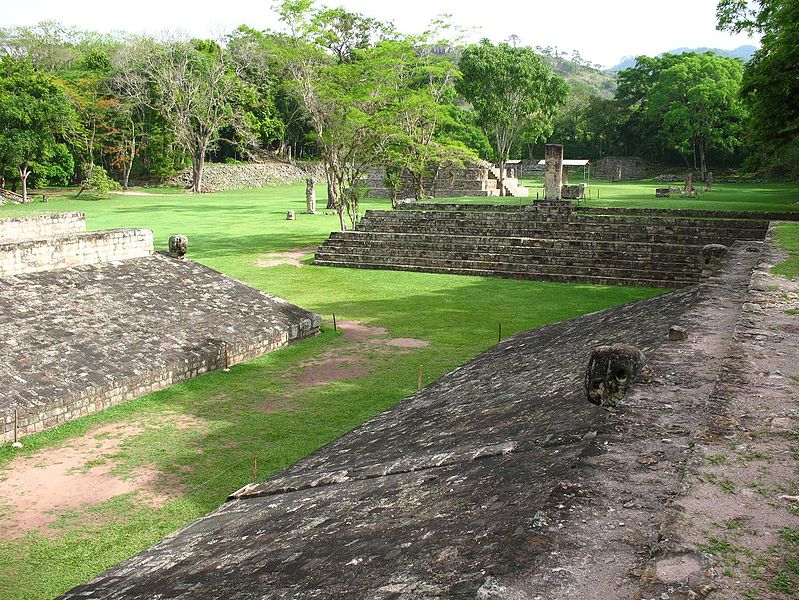 Today I find Copán incredibly atmospheric. Granted, it's far from the largest site in the Mundo Maya (compared to, say, Tikal in Guatemala); the so-called Main Group of temples and associated structures covers about three hectares (about 7½ acres). But one of the things that makes it especially notable is its large number of sculptures and hieroglyphs, on temples, stelae, altars, and even the site's single most important structure, the Hieroglyphic Stairway, 30 metres (98 feet) high and so called because it contains blocks with more than 1,800 glyphs recounting a single narrative – unfortunately, nobody knows exactly how it goes, because when the blocks were reassembled, it was done without knowing their proper sequence. Naturally there's a ball court here, too (above) for that rather high-stakes ritual ball game in which the captain of the losing team could literally lose his head (ouch). There's an onsite sculpture museum that's very nicely done, as well, and includes both original artifacts and reproductions, such as the museum's centrepiece, a full-scale, four-storey reproduction of one of the site's temples, dubbed Rosalila ("pink-lilac"), as it would've looked originally, and it's quite a vision in, yes, pink and lilac, as well as also green and white (the Mayans were apparently not big on subtlety when it came to colours).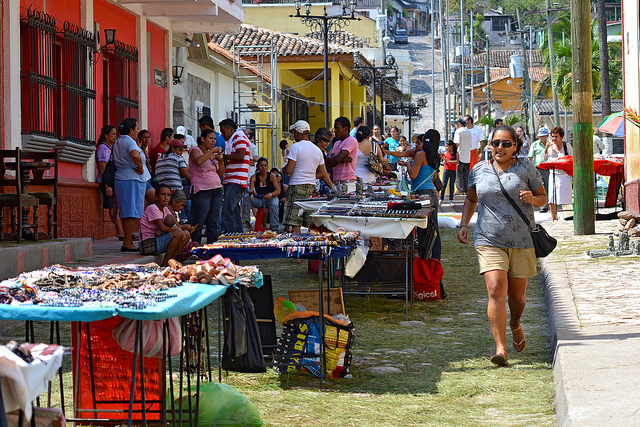 The other main thing that at least in my traveler's mind distinguishes Copán from the other great Mayan archaeological sites is that there is some truly great other stuff nearby with which to combine your visit – especially, about a mile away, an absolute charmer of a 17th-century town called Copán Ruinas (above). This means cobblestone streets, tile roofs, and lovely hostelries and restaurants at a variety of price points, along with the Museo de Arqueología Maya and several other exhibitions on the subject. There are also a couple of great eco-attractions nearby, too, such as Enchanted Wings, an orchid and butterfly garden, and my favourite, Macaw Mountain, a refuge for these gorgeous birds as well as various others.
Flights to San Pedro Sula from the UK and Spain.
images | Elemaki, Adalberto.H.Vega