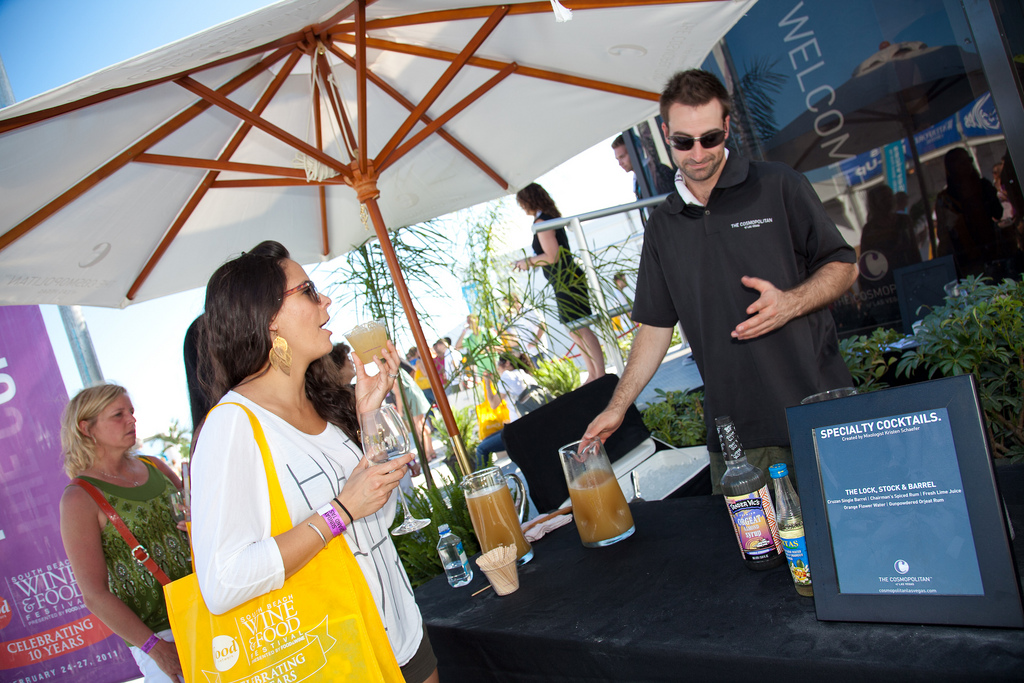 Comfortable, sunny, and inviting when it's chilly in Europe and other points north, South Florida and especially Miami seduces in the wintertime not just with its usual hot beaches, clubs, attractions and dining, but a revved-up social and cultural lineup from late November through March. Following are the top tickets in town this winter:
White Party Week, November 27-December 2   One of the USA's oldest and largest annual LGBT "circuit parties," brings in thousands of mostly gay and lesbian revelers and their friends from all over the world to South Beach for a week of events to benefit HIV/AIDS charities.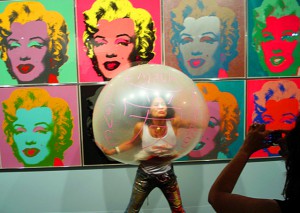 Art Basel, December 5-8  This international art exposition (right) arguably now overshadows its Swiss original in both glamour and dollar signs, with more than 250 of the world's leading art galleries participating and more than 50,000 art collectors and enthusiasts flocking into town. In addition to dozens of official events, all manner of artists, restaurants, clubs, museums, and companies piggyback their own glitzy events on Art Basel. A jam-packed several days indeed!
Miami Boat Show,  February 13-17  Ahoy, mateys! In South Florida, you don't have to be a millionaire to be a boat owner, but admittedly most of the sweet, souped-up rides on display at the Miami Beach Convention Center and two local marinas would have most of us at sea financially. Many people come just to gawk, and I've noticed that the scene in town revs up noticeably during this event, too.
South Beach Wine and Food Festival, February 20-23  A mix of local culinary luminaries and a United Nations' worth of celebrity chefs mix it up all over Miami-Dade County, with various and sundry dinners, tastings, workshops, demonstrations, seminars,
parties, and  a ginormous tasting tent right on the sand. Bring your stretch pants.
Winter Party, March 5-10  Another LGBT extravaganza, which while perhaps not quite as huge a deal as the White Party, still turns South Beach quite exuberantly queer for several days in early March, all centered on one big, muscly, daylong beach blowout on Sunday.
Winter Music Conference, March 21-30  If you're a clubber, raver, or DJ aficionado, you may have already been to this, one of the world's premier electronic music festivals (more than 60,000 from 70 countries), including club-based and open-air events. Never mind rockin' the house – this business rocks the county.
Based in Miami, Florida, David Paul Appell is a longtime travel/lifestyle writer/editor who among other things is director of the travel/food social network and group blog Tripatini.com, as well as author of the new guidebook Frommer's Miami and Key West.
images | The Cosmopolitan of Las Vegas, Zeug