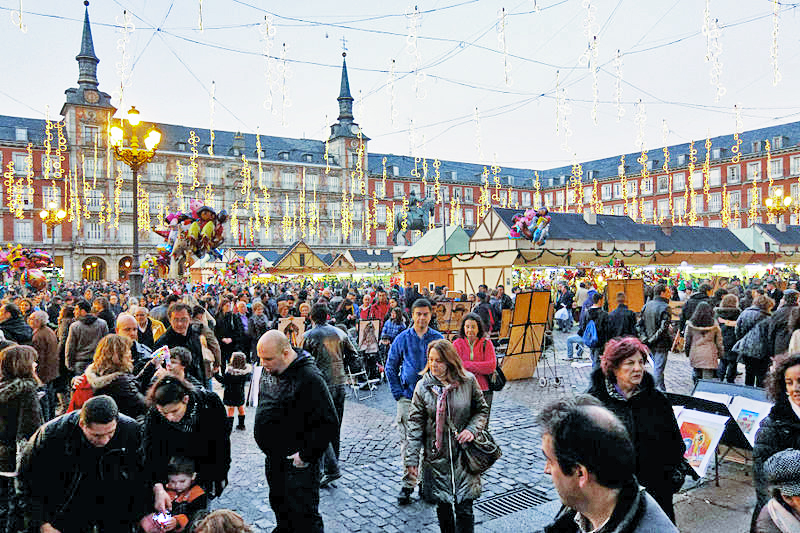 Yuletide is such a festive time of year to experience Europe in particular that you might want to consider a jaunt across some or another border starting in just three weeks when many cities have their elaborate Christmas markets up and twinkling through December 25 and sometimes even New Year's.
And since Iberia is the premier airline of Spain, what could be more natural than to start in the home country…
Barcelona – Fira de Santa Llúcia
Though not as old as the Christmas markets farther north on the continent, St. Lucy does date back to 1786, held primarily on the in front of Barcelona's Gothic cathedral. Amid all the crafts, musical instruments, tasty treats, decorations, dances, concerts, nativity-scene classes, and more, keep an eye out for the traditional Yuletide figurines unique to Catalonia, the caganers, with figures from folkoric to contemporary all depicted having a lovely little poo (really).  Other Barcelona markets include one outside the Sagrada Família church and another on the Portal de l'Angel between Plaça de Catalunya and the cathedral.
Madrid – Mercadillo Navideño de Plaza Mayor
Downtown's stately Habsburg-era Plaza Mayor makes an impressive backdrop indeed for Madrid's Yuletide market (top), composed of around a hundred stands with crèches and decorations but also handicrafts and specialty foods including holiday treats. Other smaller markets can be found in Plaza de Callao, Plaza de España, Plaza de Moncloa, and elsewhere.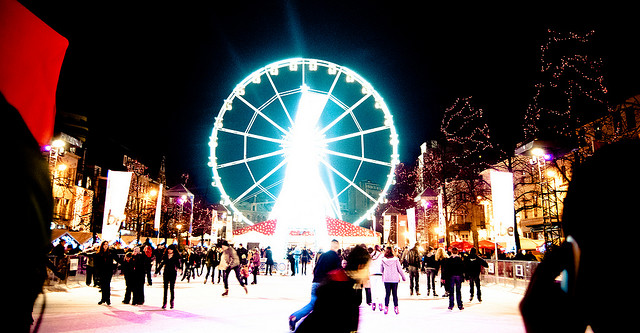 Brussels, Belgium – Plaisirs d'Hiver/Winter Pret
Styled more as a winter festival than a Christmas market per se and centered mostly around the Grand' Place and surrounding areas, this mile and a half's worth of stalls, chalets, attractions (skating rink and rides, even, see above) is actually not traditional at all – in fact, it dates back barely a dozen years. And of course beer and chocolate abound!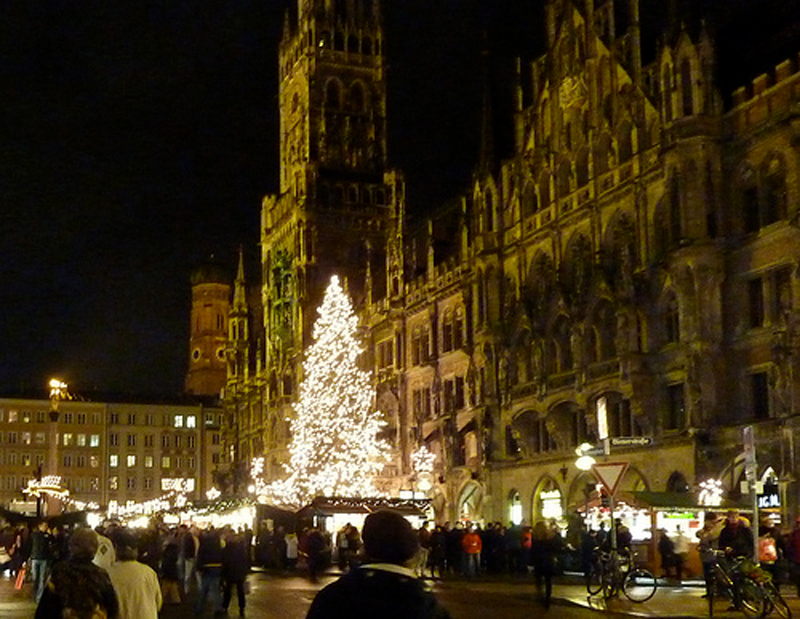 Munich, Germany – Weihnachtsmarkt
Germany is the mother lode of the Christmas market (also called Christkindlmarkt), which dates back to at least the 14 century in several cities. Top markets include Dresden, Nuremburg, and Stuttgart, but Bavaria's capital would have to be my top pick for magic both in the market itself and its Gothic fairytale backdrop, Marienplatz and its Rathaus (city hall, above). You'll also find satellite markets elsewhere in the Altstadt (Old Town). Lebkuchen (gingerbread) is a particular specialty here.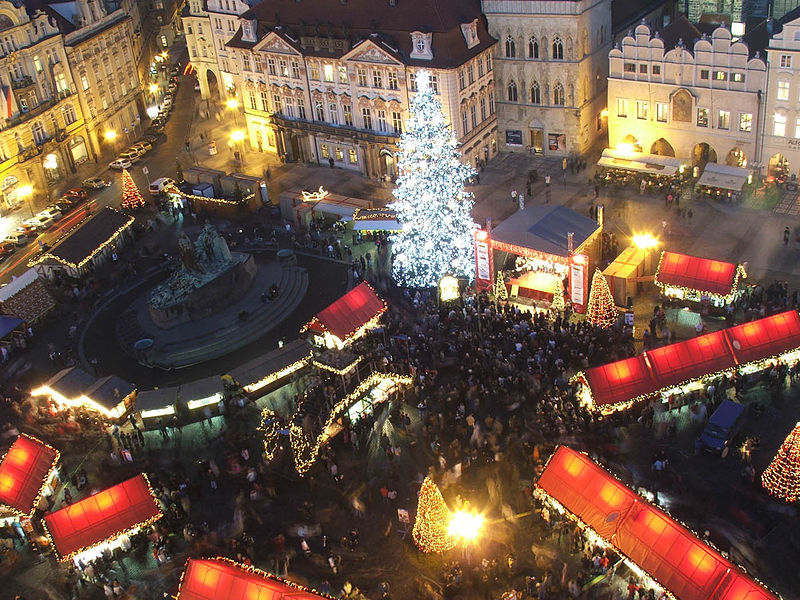 Prague, Czech Republic  – Vánoční Trh
Old Town Square (Staroměstské Náměstí) sports an appropriately Teutonic flavour with local Bohemian touches (such as the distinctive spires of the Týn Church). In the stalls of this market (above), other local touches amid the usual merchandise includes the crystal for which the Czechs have long been famous;  wooden marionettes; live carp in buckets; and vánočka (braided raisin bread). St Nicholas arrives on December 5.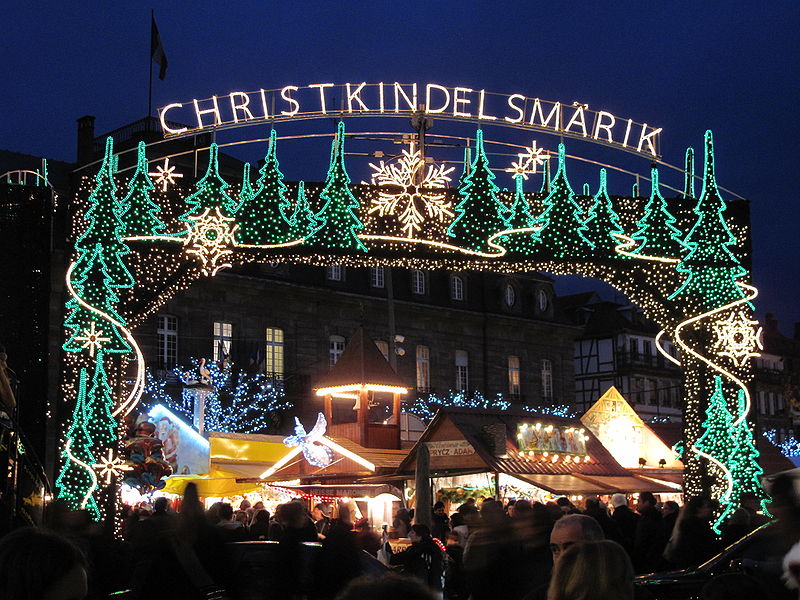 Strasbourg, France – Christkindlemärik/Marché de Noël
It's hardly a coincidence that France's "Christmas capital" is here in Alsace-Lorraine, because the country's northeast is essentially a Frenchified chunk of Germany. This market (above) is actually multiple markets; Place Borgie Place Kléber, Place de la Cathédrale and other plazas of Strasbourg's half-timbered old town have been Yuling it up for 413 years, and  feature the usual delights plus an enormous tree, usually around 100 feet high.
images | Kmeron, imnewtryme, Barcex, Hynek Moravec, Tangopaso