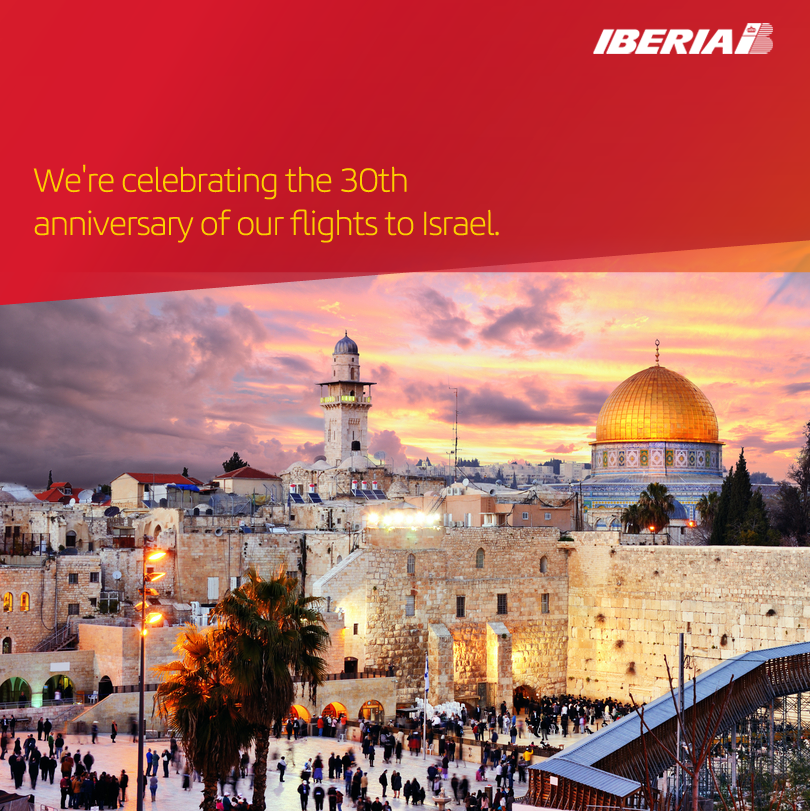 Win a free trip for two from Tel Aviv to Madrid (or vice versa) to celebrate our 30th anniversary flying to the Holy Land! Here's what you have to do:
1. "Like" this photo on our Facebook wall
2. Tell us, on the Facebook wall, why YOU should be the one to win this prize
The winner will be selected randomly from among all participants until 12:00 noon mainland Spain time on October 31, 2013.
You don't get travel contests this easy every day! Won't you try your luck right now? 🙂
Contest rules: http://bit.ly/H3mQBg
______________________________________
טיסה חינם תל אביב – מדריד לכבוד חגיגות 30 שנה של טיסות לישראל! כל מה שאתם צריכים לעשות זה ״לייק״ לתמונה ובתגובות לכתוב למה דווקא אתם צריכים לזכות בפרס
הזוכה יוגרל אקראית מתוך רשימת המשתתפים עד
31/10/2013 12:00
חוקי ההשתתפות באנגלית
http://bit.ly/H3mQBg