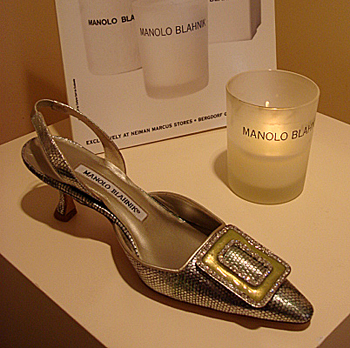 Manolo Blahnik Rodríguez loves Spain. Born 70 years ago to a Czech father and a Spanish mother in Santa Cruz de La Palma, he was brought up on a banana plantation surrounded by the striking flora and fauna of this Canary Island. Today, of course, he owes his fame to his 'Manolos', shoes adored by women all over the world.
What does it mean for you to receive prizes in Spain and the UK simultaneously?
It's an honour and a source of pride. I won two awards overnight, and I think it was a way of sweetening my existence, because this year was one of the worst in my life, since I've lost such beloved friends as the writer Gore Vidal (my favourite), the art critic Robert Hughes and the grand lady of fashion Anna Piaggi. But the awards also oblige me to work three times as hard, and they make me feel the pressure of having to succeed because the people who work at the factories that make my shoes depend on me. And in times of crisis like these, that's a great responsibility. 
With the Spanish award, you also received 30,000 euros.
Yes, but I put that money into a bank account in the Canaries for the purpose of helping people in need. I'd feel thoroughly guilty if I kept it, because it would be amoral and unethical.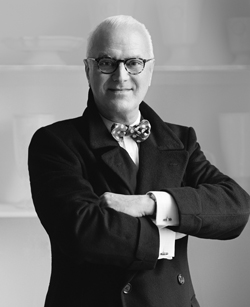 The story goes that it was the director of American Vogue, Diana Vreeland, who put you on the path to footwear design. Is that true?
The story is correct. I went to study languages and art at Geneva University, and then design in Paris, where I worked as a designer of theatre and film sets. Then I went to London to work in a fashion boutique and began to write for Vogue Italia. I was interested in doing drawings and costume designs for the theatre, but some friends, among them Paloma Picasso and the photographer Eric Bohman, arranged an audience for me with Mrs Vreeland when I went on a trip to New
York. She looked at my portfolio and said to me: "Young man, do extremes." I followed her advice and I'm eternally grateful to her.
But did you know how to make shoes?
No, I didn't know anything, but then I decided to learn everything about how footwear is made, visiting factories, talking to the machine operators, the pattern cutters and the technicians. I went back to London and started work. But it was the famous British designer Ossie Clark who gave me the chance to let my imagination fly and show my creations when he commissioned some shoes from me for his parade in 1972. I opened my first shop in Old Church Street in Chelsea, in London, which remains the flagship boutique.
Your shoes are known for their glamour, their original designs and the fact that they're sexy and feminine. That's what constitutes your brand's DNA. It's even been said that in the 1970s, in the heyday of platform soles, you rebelled against them by creating your famous sharply pointed stilettos. Which is more important, comfort or design?
Actually, I once did make some platform sandals for the Japanese designer Kansai Yamamoto. It was in 1971, and the shoe was called the Brick because it had a broad rectangular shape. It was made of cork, with just a piece of patent leather on the instep. But my usual style is just the opposite. In other words, stylised, hyperfeminine and rather romantic heels. But comfort comes first. If not, it's torture. A technical formula had to be found to strike the perfect balance between comfort and the aesthetic of tall thin heels. And my admirers will tell you that it's been achieved.
Thanks to the series Sex and the City and its protagonist Carrie Bradshaw, played by design lover Sarah Jessica Parker, your shoes became known to TV viewers around the world. There's even an episode where she says to a mugger: "You can have it all, but don't take my Manolo Blahniks." What direct impact did that have on your firm?
Sarah Jessica Parker said she always liked my work. And I'm very grateful to her and her stylist, Patricia Field, who chose all the footwear for the series. She opened up a new market for me, publicising my designs among a whole generation that was younger than usual, so of course I'm very happy about that. Some designs seen in the series are requested by clients not only in exactly the same model but even the same colour.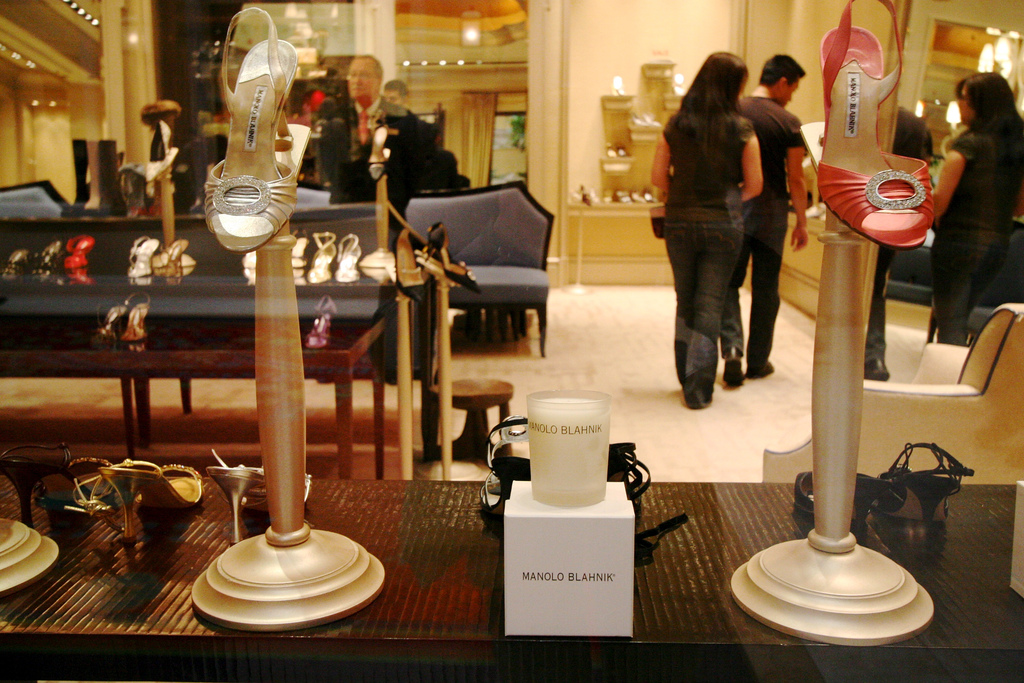 You sell shoes in your boutiques in China, but you've never manufactured there, like most American and European designers. Any particular reason?
My shoes are made at four small factories in Italy, since they're true craftsmen of luxury footwear. I really think we ought to manufacture in Europe, not China, because we have to provide work for Europeans. And it's not fair that just because it's cheaper to produce in China, we're eliminating jobs and ruining small factories in Europe. In Europe there's a culture, an education and an important set of values that we have to support, because the Chinese then go ahead and copy everything off us. I'm very proud of Amancio Ortega (Zara, Inditex), who's manufacturing many of his products in Spain and Portugal.
And where do you get your inspiration?
Sources of inspiration are unlimited. For example, they can be a journey, a film, a novel or a museum. I'm now thinking of going on a car journey all over Spain to see castles and churches. My mother went on a trip like that with some friends in her youth, and she told me about the smell of the incense in Santiago de Compostela Cathedral. I've come across some photos from that time, and my next project is to explore and discover all those wonders. I need enjoyment for my eyes. For me, working is both a gift and a pleasure.

And it may be that the next collection of 'Manolos' could include the shapes of crenellated towers, fortifications, and incense burners…?
Perhaps, perhaps…!