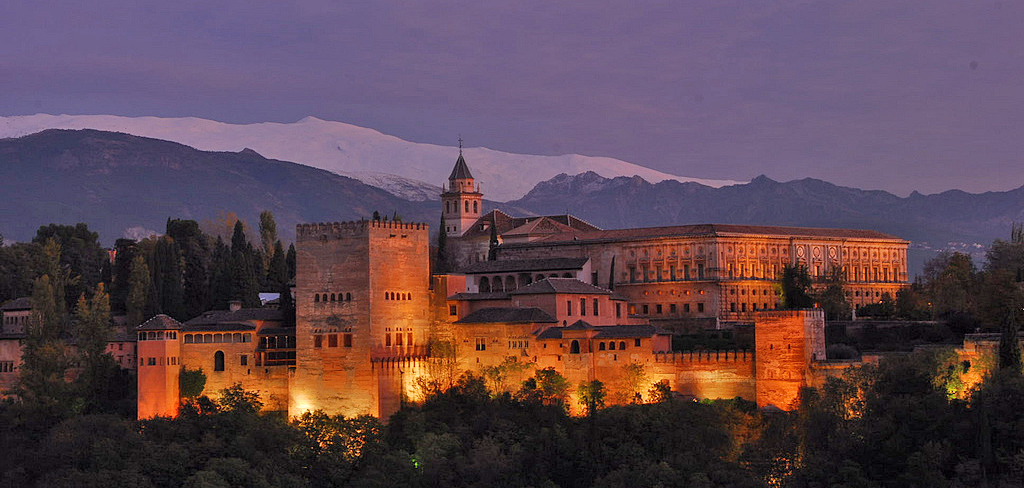 'See Spain.' The popular slogan of the Instituto de Turismo de España, the government agency that promotes the country abroad, all but commands you to partake of its visual delights, and they are many and varied indeed. But why stop there? Spain is truly a tapas bar of experiences that will tantalise your every sense. Today, as a tribute to the home country of Iberia Airlines, we invite you to experience Spain, with all your senses.
See Spain. Where to start? From the snow-capped Pyrenees to the deserts of Almería, from Galicia's green, misty hills to the urban sophistication of Barcelona, Spain's sights will have you buying extra memory cards before you know it. But please, do put the camera down every now and again. Surrender to the experience, let the very Spanishness of Spain wash over you, as Cole Porter surely did when he waxed poetic about 'the purple light of a summer night in Spain' (sound too, well, purple? See image above). There is magic in this country; please don't see it just through a camera lens.
Hear Spain. The strumming of flamenco guitars. The plaintive song of a gypsy's cante jondo. Stereotypes of Spain, yes, but who can deny the power of these primordial sounds? Less musical, but equally stirring: Seagulls on a sunny beach. The happy hum of the cities, church bells on Sunday, late-night revelers outside your window waking you up to remind you that the night is young… Whatever you do when you visit Spain, keep your ears open. Its many songs will remind you that it's good to be alive.
Smell Spain. On certain days when I lived in New York, the air and elements would conspire to remind me of a Madrid that I recalled from my childhood. "Today smells like Madrid," I would always say. A certain smokiness, perhaps, but clean; a big-city smell that hovers on a cool breeze and makes you smile. Does anyone else relish the smell of the subways in Madrid? If that's not your cup of tea, you may be partial to the heady perfume of jasmine and orange blossoms that permeates the old Moorish palaces of Andalusia. The aroma of fresh garlic frying in olive oil, cold cuts at the corner shop, hot chocolate on a cool day… Spain's effect on your sense of smell will conquer your heart – and your stomach, which brings us to our next sense.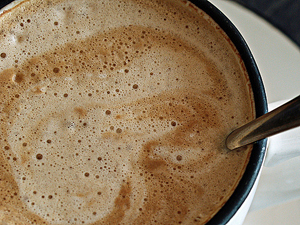 Taste Spain. What is it about the food in Spain? It was here that my palate grew up: into my 30s, I'd never liked coffee. But on a family trip to Marbella, we hired a car at Barajas at 8 in the morning, and I was the designated driver. After a sleepless night, a Coke was clearly not going to do the trick. We stopped in the quaint La Mancha town of Tembleque for breakfast, and I decided to order a café con leche on the main town square as a last-ditch effort to keep my eyes open. You'll think I exaggerate if I say the clouds parted and angels sang, but that cup of coffee in Spain was a revelation… and to this day, I am an avid fan. Same for seafood: never cared for it, until a relative in Asturias insisted I try the pixín (monkfish). Love at first bite. The passion for fresh, natural food, the sheer variety of it all, prepared according to recipes perfected over centuries, may explain why for me as for many, the mere thought of Spain makes my mouth water.
Feel Spain. Wonderfully ambiguous verb, 'feel' is: whether to feel with your hand or your soul, the choice is up to you. Certainly the feel of an old stone wall beneath your fingers can inspire the other kind of feeling, connecting you for just a moment with all those who felt that wall before you. What were their lives like? Their dreams? What passions drove the people who lived here, a hundred, five hundred, a thousand years ago, and touched this same wall? A flight of fancy, perhaps, but Spain is a place where with but little prodding, the soul can take flight. Don't fight it: it's free, and it may well be the best part of your trip.