photos | Panama Tourism Authority
This blog has already paid plenty of homage to Central America's southernmost country – its exciting capital Panama City; its far-flung paradises, including idyllic beach towns like Bocas del Toro; various aspects of its tasty cuisine; and some of its extraordinary active and ecotourism. And today I'd like to tell you a little more about this last, because honestly, there's so much to tell – so get ready for a shot of adrenalina!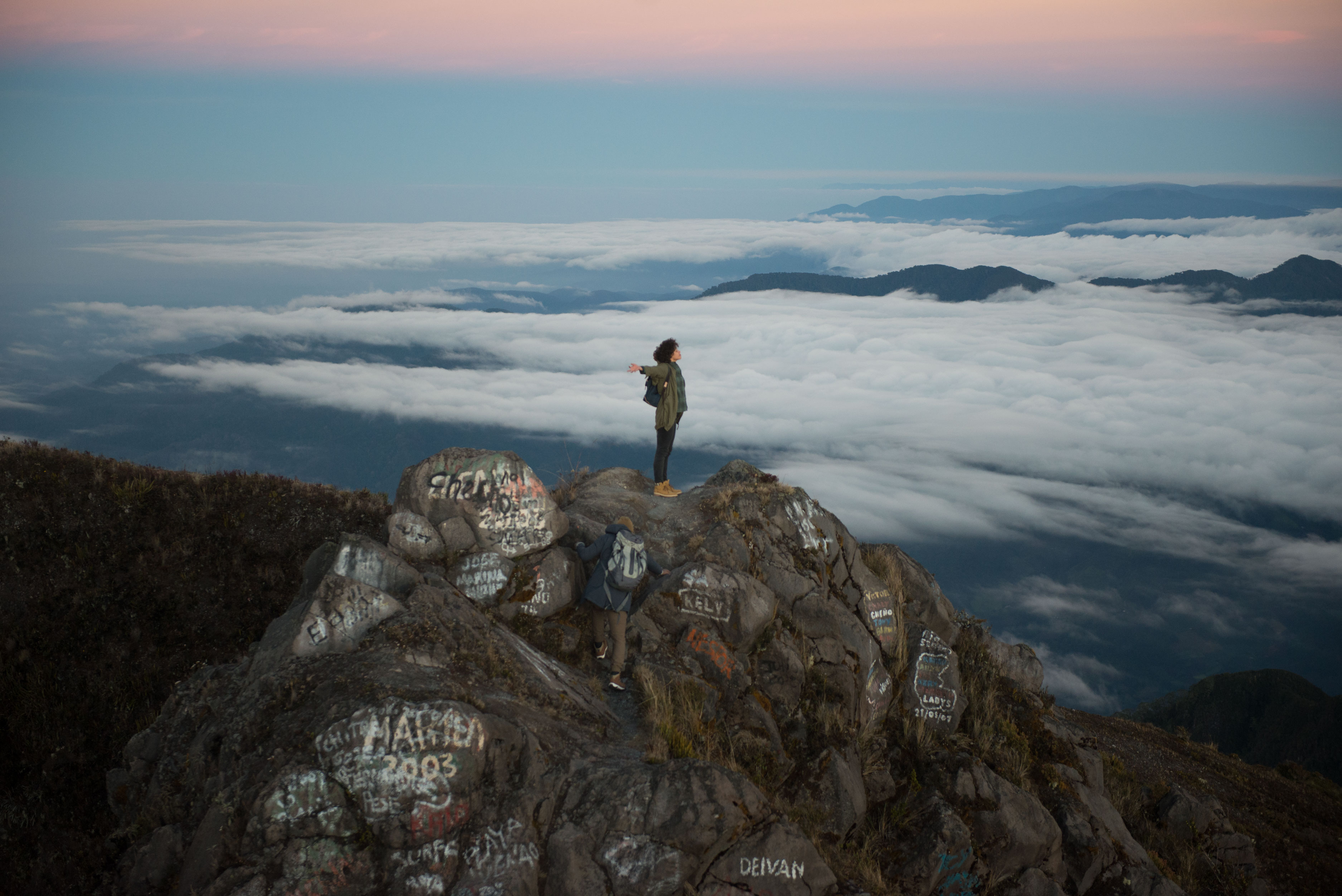 Fantastic Hiking to Barú Volcano
Inactive for around five centuries, at 3,475 metres (11,400 feet), Central America's highest volcano (above, aka Chiriquí Volcano) is part of Panama's Cordillera Central and 143-square-kilometre (55-sq.-mile) Barú Volcano National Park in the far western province of Chiriquí, near the Costa Rica border and a seven-hour drive from Panama City (four from Bocas del Toro). The hike up its slopes is perhaps Panama's premier ecotourism route, because of its impressive cloud forests, found nowhere else in this country, full of hundreds of plant species of such as white oaks, ferns, and orchids. Plenty of fauna, too, among them marmosets, green iguanas, lovely butterflies, and more than 250 types of birds, including hummingbirds, toucans, black-and-white hawk eagles, and quetzales, that elusive icon of Central America. The final payoff: the spectacular 360-degree views from the summit, where on a clear day you may be able to see both the Pacific Ocean and the Caribbean Sea.
The ascent can be initiated from the nearby towns of Boquete or Volcán, and doesn't require any particular skill or experience, but you should be in decent physical condition, as the hike does take between four and five hours each way. It's highly recommended to hire a guide, as well as bring plenty of water and wear insulating clothing, since temperatures drop considerably as you go up.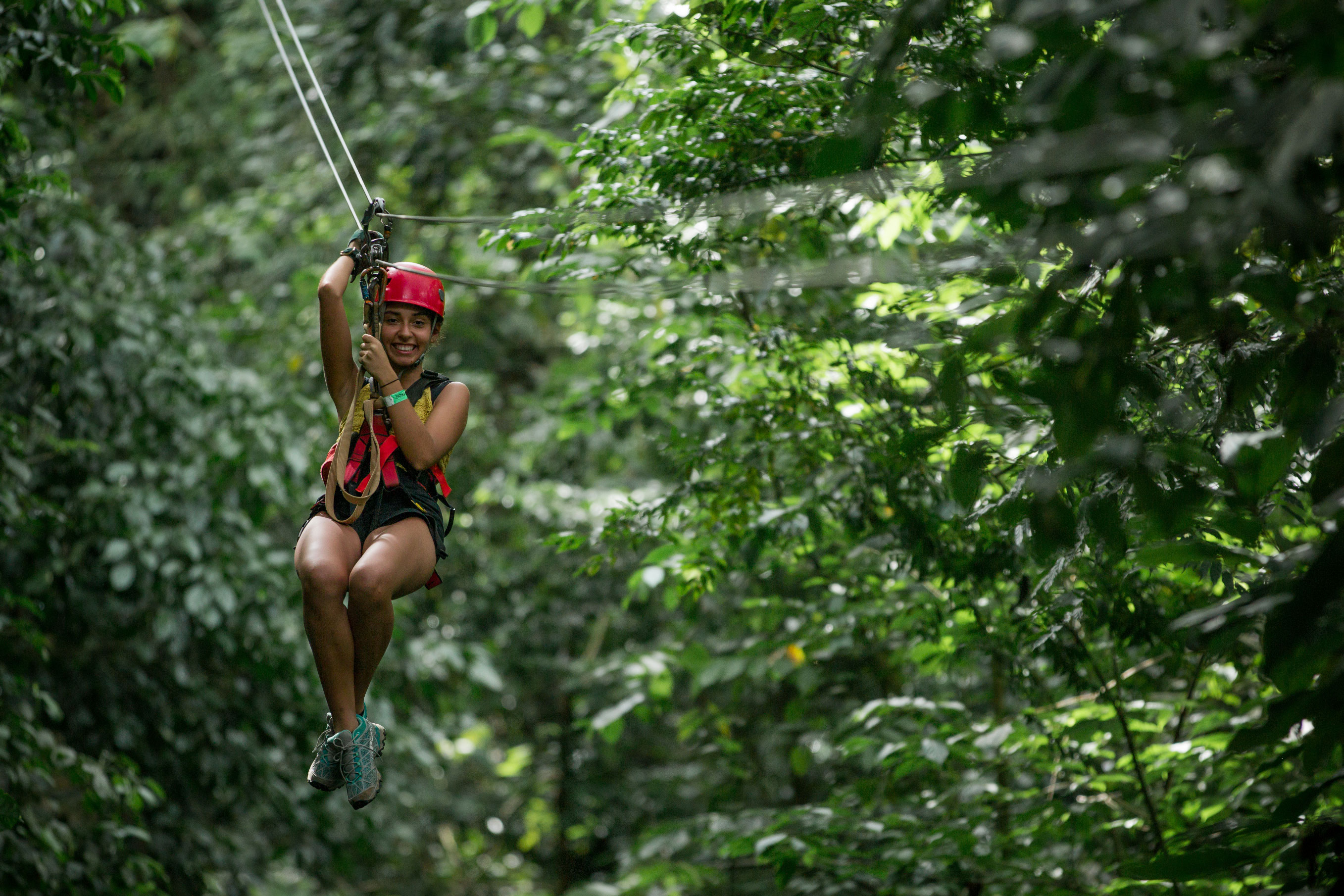 Zippy Ziplining in Chiriquí
Also out in the same region of Chiriquí you'll find several canopy tours which let you zip through the upper reaches of the tropical jungles. Among the best is found in Boquete with Barú Volcano as backdrop:  its 4.5-kilometre (nearly three-mile) length – Panama's longest – is divided into a dozen lines strung 30 to 60 m (98-197 ft.) above the rainforest floor.
Ziplining is a terrific twofer – enjoying nature whilst getting a dandy dose of adrenaline. And after zipping one way, you can make your way back along hanging bridges through the treetops – giving you the chance to spot birds you might not otherwise see from the ground – and/or rappelling. Along the way you'll encounter some lovely waterfalls, as well. If you're taking the family, this is an experience both you and your kids will treasure for the rest of your days.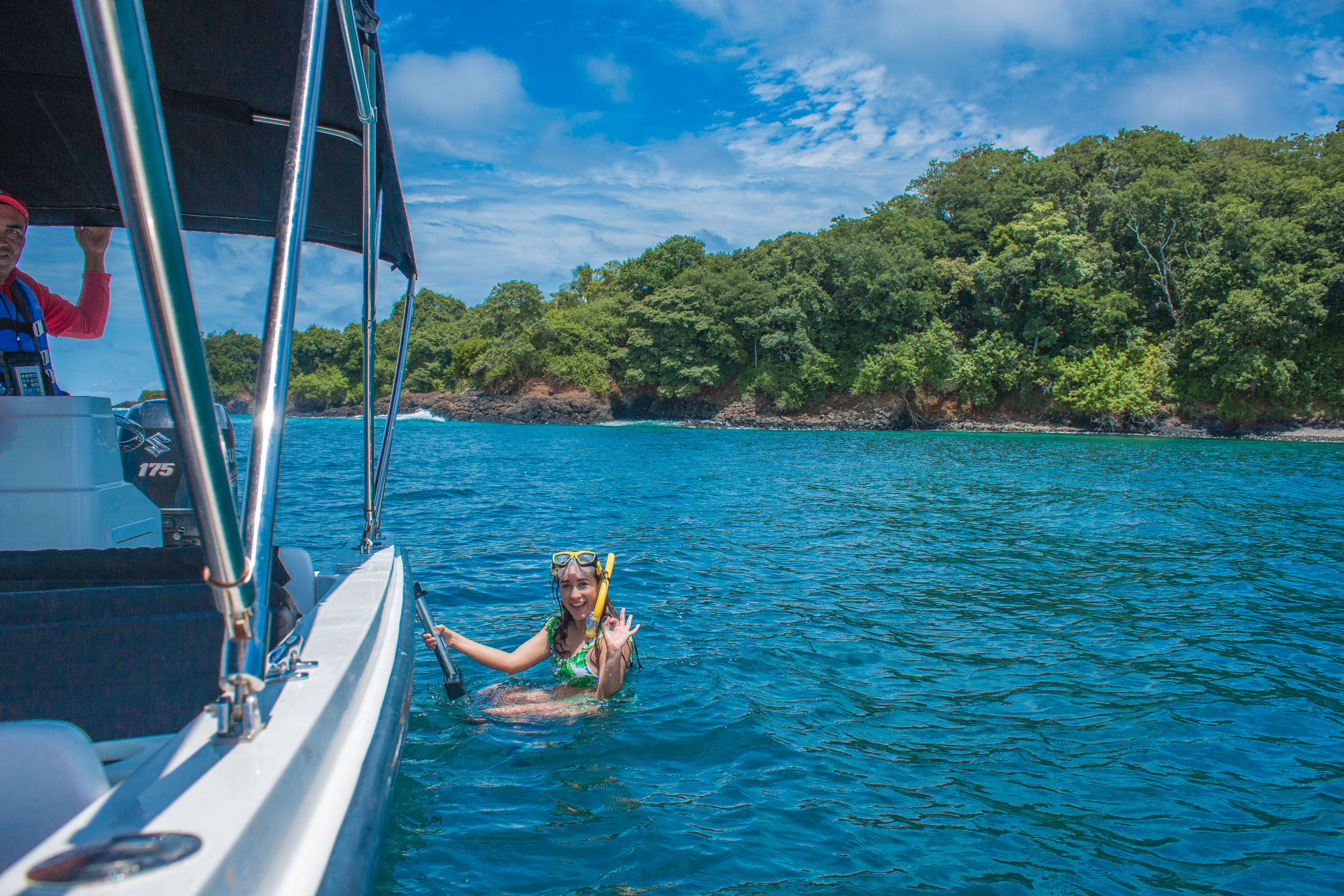 Sweet Snorkelling off Boca Chica
Heading out to the Pacific coast of Chiriquí, tiny Boca Chica is a charming fishing village known as a destination for anglers looking to land marlin and sailfish among many other species, as well as being the gateway to the Gulf of Chiriquí National Marine Park, more than 140km² (54 sq. mi.) of various aquatic ecosystems, including mangroves, coral reefs, marine pastures, and the Islas Paridas, a string of idyllic isles, home to dolphins, hammerhead sharks, giant sea turtles, and between August and October, even humpback whales (the archipelago's name, meaning "birthing islands", refers to the humpbacks' predilection for migrating here to bear their calves).
There are also a raft of great water sports options on offer here – and one we recommend you especially not miss is snorkelling through the warm, clear turquoise waters – doable throughout most of the year – and exploring its colourful reefs and schools of fish. A number of local outfitters run day trips combining snorkelling, beaching, and wildlife spotting out on nearby islands like Isla Gámez, Isla Bolaños, and Islas Secas.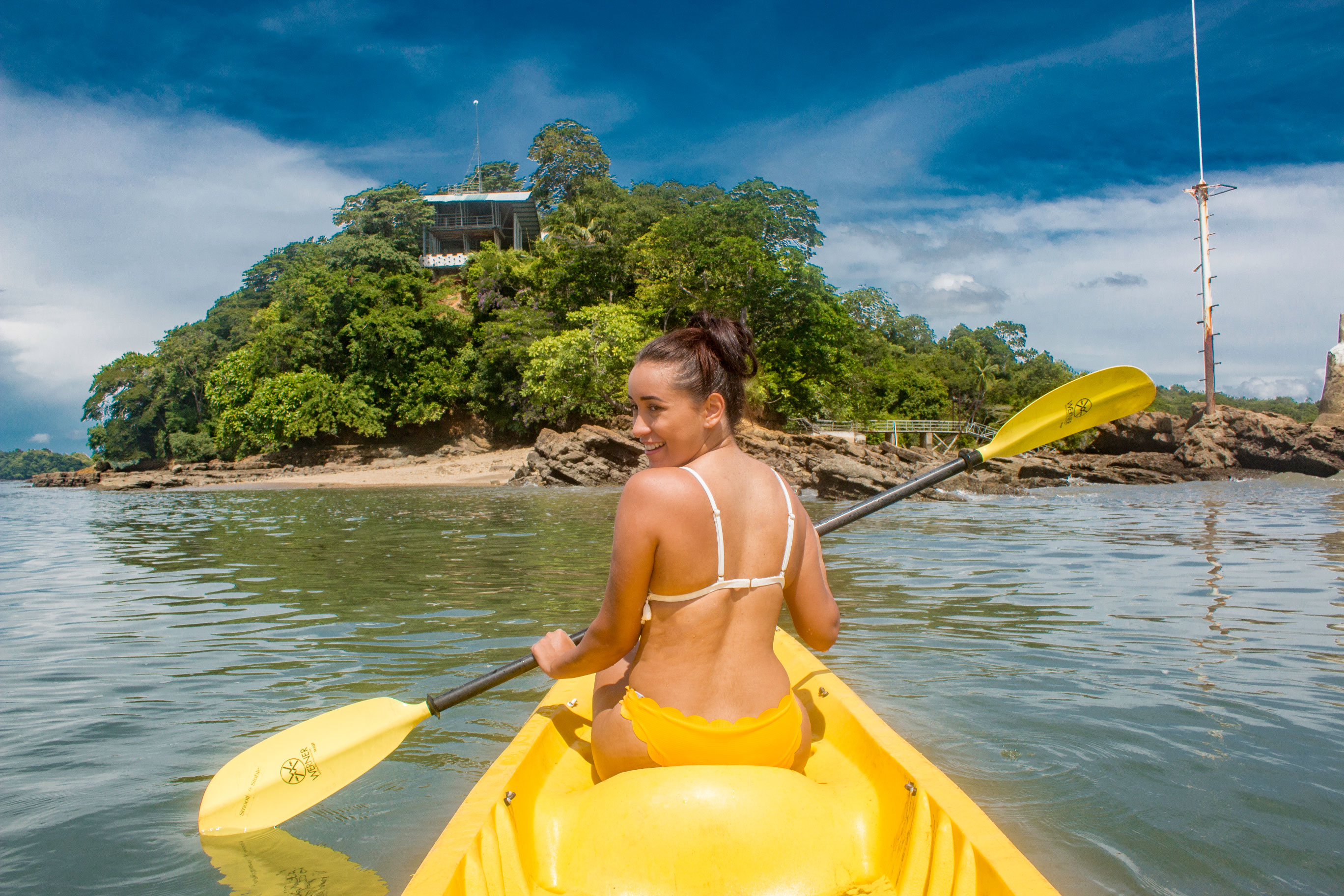 Cool Kayaking in Darién
Over east at the opposite end of Panama, the also lovely province of Darién, with coasts on both the Pacific and Caribbean, has for decades been a favourite of biologists to study its enormous biodiversity, and over the years it's also been opening up to visitors for sustainable ecotourism. For starters, it's home to the Darién National Park – at 5,790km² (2,236 sq. mi.) the country's largest, and also a UNESCO World Heritage Biosphere Reserve – which includes the country's largest swath of lowland tropical forest. Besides lush rain forest and exotic wildlife, you'll also find gorgeous beaches with fine white sand and crystalline waters, such as Playa Muerto, Fondeadero, and Chorrito. The cultural side in Darién is fascinating as well, including communities of Afro-Panamanians as well as Mesoamerican peoples such as the Emberá and Wounaan.
And when it comes to adventure over here, one of our top picks is kayaking along the sea coasts, especially the Pacific, where outfitters can get visitors set up with gear and guides in tiny towns like Jaqué and Puerto Piña as well as somewhat larger provincial capital La Palma (all accessible only by boat and small plane, as this is part of the so-called Darién Gap, with no roadways). Floating on the great Pacific under a boundless blue sky off the magnificent tropical green coast, and taking it slow. What better way to enjoy nature and the great outdoors on holiday?