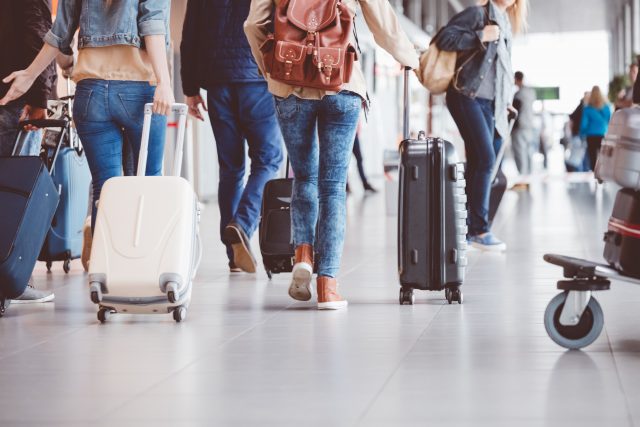 Who among us doesn't travel with carry-on bags? In fact, these days not a few of us even travel with nothing but carry-on bags.  So it's critical, in order to make sure your flights go as smoothly as possible and avoid inconvenience, that you keep in mind the rules and guidelines governing what you can tote aboard.
Bag Size
Your carry-on will need to not exceed the dimensions of 56 by 45 by 25 centimetres (22 x 18 x 10 inches). If it does, you'll need to pay a fee and check it for transport in the cargo hold. At each airport check-in area there are loading gauges calibrated to these maximum dimensions so that you can see if your bags fit.
Food and Drink
You may of course bring items purchased after the security checkpoint onboard. In addition, if you're travelling with babies or small children, you may also bring onboard whatever special food or drinks you have brought from home.
Medications
Meds are of course also permitted, and it's strongly recommended you bring with you any relevant prescriptions for them in case you're asked.
Products Purchased at Departure Airports
As noted above, any food and drink (as well as any other product) purchased at your airport of departure after you've passed through security is permissible onboard without restriction.
Liquids
Again, anything purchased in airports after the security checkpoint may be transported without limit, incuding beverages, wines, and spirits. But otherwise, you're allowed a total of one litre (34 fluid ounces); any greater quantity must go in checked baggage. In addition, this one-litre allowance must be distributed across containers of no more than 100 millilitres (3.4 oz) each, which in turn should be stored together in sealable plastic bags.
Luggage Which Is Not Your Own

For security reasons, you may not transport bags given to you by other individuals, only your own.
That's pretty much it – welcome aboard, and happy trails!