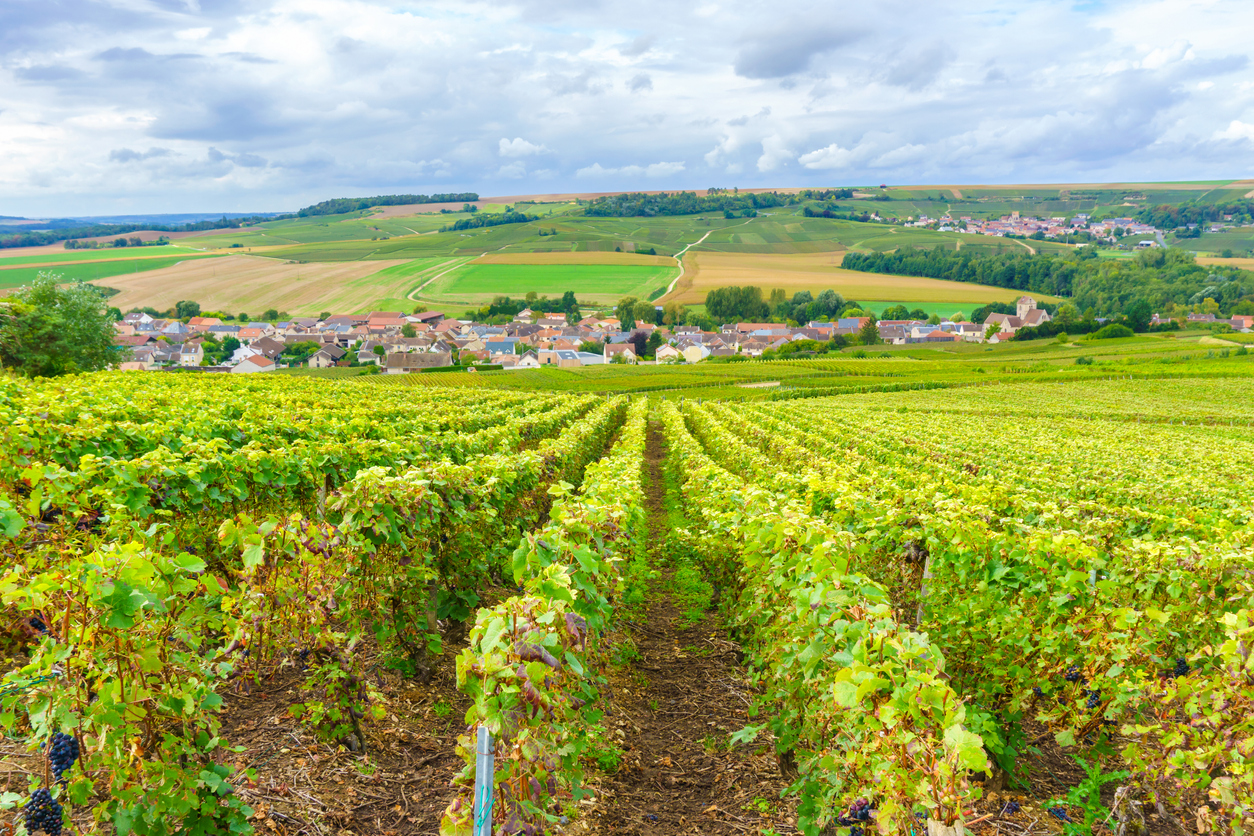 Few libations in the world are as storied as Champagne, and the lovely eponymous region of northeastern France in which it's made – some 90 minutes from Paris driving and just 45 by TGV train – is of course therefore a major draw for visitors from around the world. And that's why Iberia has decided this year to make it even easier for its passengers to get to the vineyards and Champagne's handsome cities Troyes, Reims, and Épernay by launching a two-hour direct flight from Madrid (via its regional brand Air Nostrum) to Châlons-Vatry (XCR, aka Paris-Vatry), right in the heart of it all.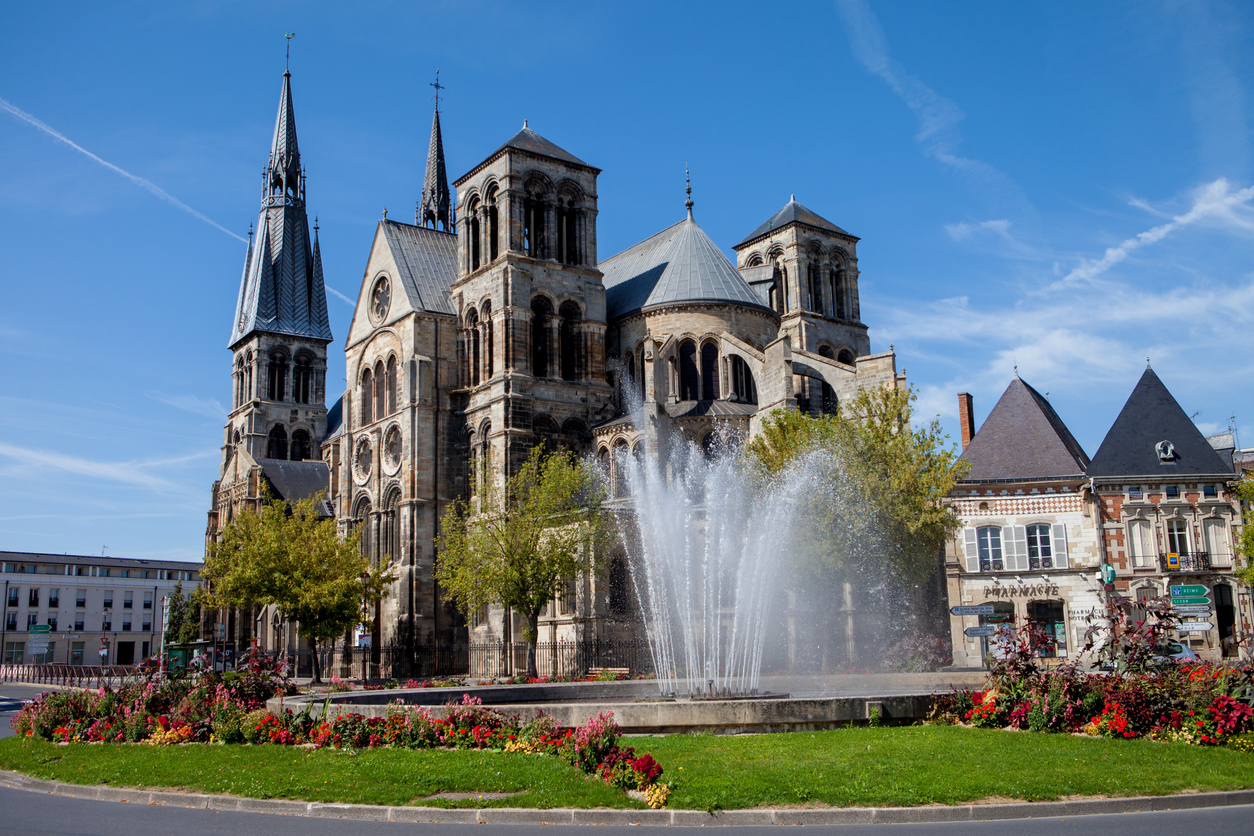 Barely a half hour north of XCR, you'll encounter the first delightful bubble in Champagne's intoxicating cocktail, the small city of Châlons-en-Champagne (pop. 45,000), known especially for its Blanc de Blancs vineyards and sporting a lovely old quarter with a number of mediaval and Renaissance treasures, including one of the region's most imposing churches, the early-13th-century Notre-Dame-en-Vaux, a mix of Romanesque and Gothic, as well as the also 13th-century Saint-Étienne Cathedral (above), a Gothic masterpiece known for its imposing stained-glass windows. Another local must is Le Grand Jard, a large and delightful park laid out in 18th-century French style.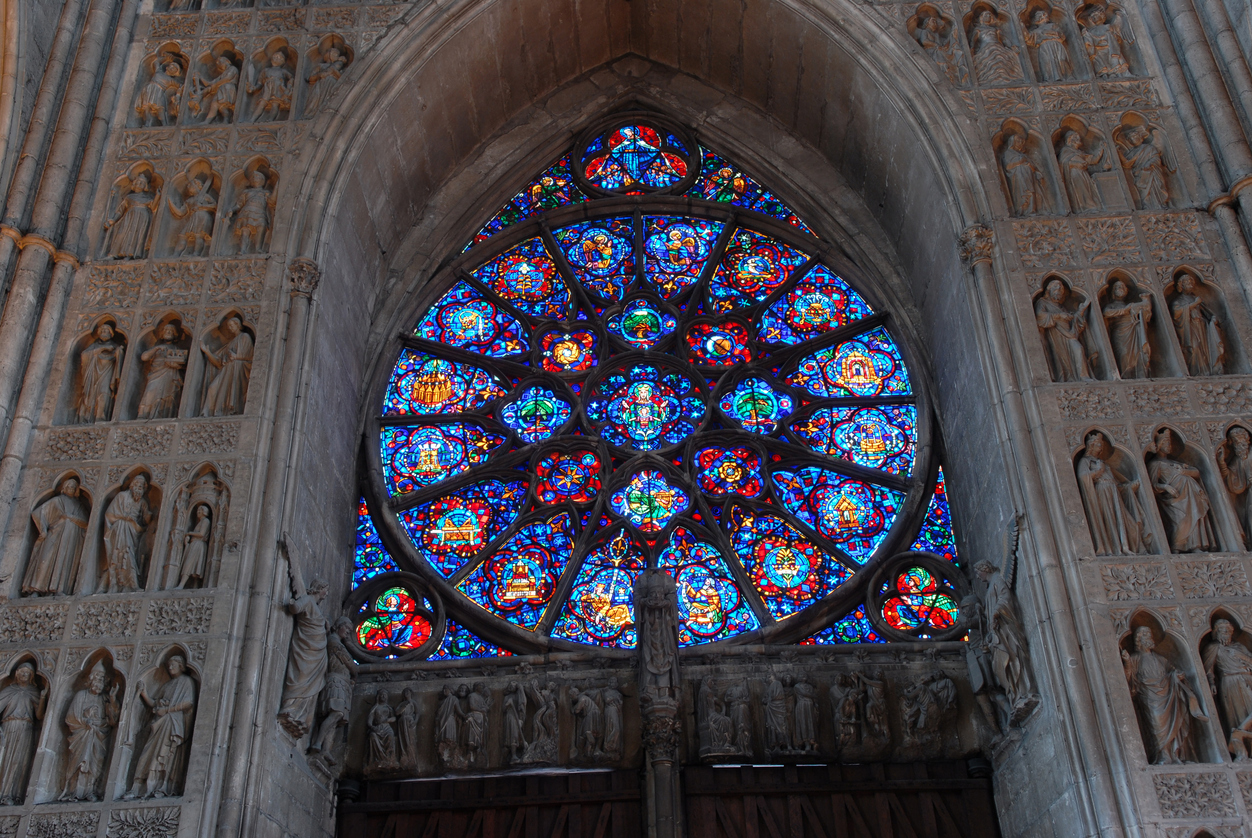 A 40-minute drive farther north brings you to Reims, Champagne's largest city (pop. 183,000) and one of France's more iconic ones, due especially to its monumental Notre-Dame de Reims (above), the cathedral built over the 13th and early 14th centuries where the kings of France – more than 30 of them – were traditionally crowned and amid its High-Gothic glories featuring 20th-century stained glass by Marc Chagall). Other  churchy musts here include the Gothic/Romanesque Basilica/Abbey of Saint-Remi and the Palace of Tau, the local archbishops' residence where the kings being crowned resided and held their banquets.
Then of course there are the great wine houses of Champagne, a number of which are located in the vicinity of Reims, including Krug, Lanson, Martel, Mumm, Pommery, Ruinart, Taittinger, and Veuve Clicquot.  All offer vineyard and winery visits and tasting. And 40 minutes or so south of Reims, the town of Épernay (pop. 25,000) is another distinguished wine capital, its Avenue de Champagne home to famous as well as lesser known houses such as Charles Lafitte, Moët & Chandon, Perrier-Jouët, and Piper Heidsieck. You'll surely get your fill of the bubbly around here!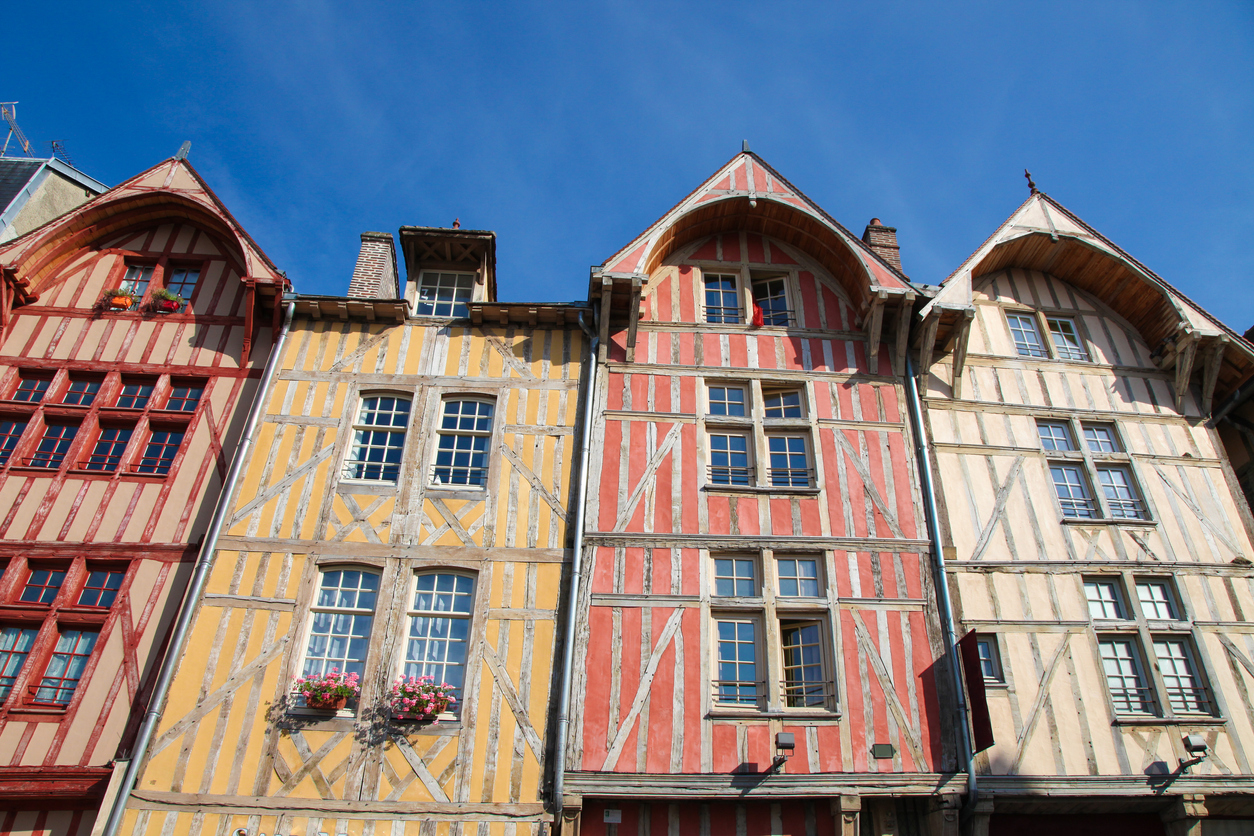 In the other direction, just under an hour south of the airport, Troyes, its mediaeval core full of narrow, winding streets and distinctive half-timbred houses (below), is one of the region's largest cities (pop. just under 61,000). The most imposing landmark here is the Gothic Cathedral of Saint-Pierre-et-Saint-Paul, begun in 1208 and finished in the 17th century, with a sublime interior including a full 1,500 square metres (16,146 sq. feet) of marvelous stained glass. There are several interesting museums here, as well, such as the Musée d'Art Moderne, displaying the likes of Derain, Bonnard, and Courbet, and the Musée de Vauluisant, a 16th-century Renaissance pile that's home to a collection of art of that era as well as another documenting the local textile industry, still important in the region's economy today. And barely a half hour east of Troyes, nature lovers will appreciate the Parc Naturel de la Forêt d'Orient, a 70,000-hectare (170,000-acre) spread featuring three lakes (the largest of which, Lac d'Orient, has three beaches and a number of sport amenities), and the bucolic Aube Valley with its lovely hiking and charming villages.
The new Air Nostrum route to/from Madrid initiated on 31 March currently has three direct flights per week, on Tuesday, Friday, and Sunday, and makes Châlons-Vatry the eleventh French airport served by the Iberia Group, joining Bastia/Corsica, Biarritz, Bordeaux, Lyon, Marseille, Nantes, Nice, Paris, Rennes, and Toulouse.
More info: Champagne-Ardenne-Tourism.co.uk.