Latin America's largest country is home to a bewildering variety of natural landscapes, from jungles to deserts and tropical seashores to crisp Alpine mountains. Here are some Brazil highlights that nature lovers will want to put on their eco-bucket lists!
A rugged 521-sq.-km (201-sq.-mi.) expanse atop a pleateau in the hinterland of Bahía state, six hours by road and an hour by small plane from the city of Salvador, it's fantastic for hiking, biking, and wildlife spotting amid the forests, ravines, rivers, caves, and waterfalls (including Brazil's highest), and includes a couple of little onetime mining settlements (in one of which, Lençóis, you can overnight).
Down in Minas Gerais state about 2½ hours from the city of Belo Horizonte, these 316 sq. km (122 sq. mi.) are similarly rugged, with many of the same types of attractions as Chapada Diamantina, and are also home to some of the world's most diverse sets of flora (much of it endemic to this region), with more than 1,700 species. There are also a few Neolithic and precolumbian archaeological sites to explore, and the reserve boasts a well-signposted network of trails for hiking and biking.

Mantiqueira Mountains

In the southeast, split between the states of Minas Gerais (60 percent), Rio de Janeiro (ten percent) and São Paulo (30 percent), the thickly forested "Mountains That Cry" are home to some of Brazil's highest peaks and towns, and are a popular destination for climbers and hikers. Wildlife here includes the lobo-guará (maned wolf, South America's largest canid), the perro-vinagre (bush dog), the gato-leopardo (leopard cat), the paca (a large spotted/striped rodent), the howler and long-tailed monkey, and the toucan. It also includes the country's oldest national park, Itatiaia, with an area of 300 sq. km (116 sq. mi.).



Mato Grosso Wetlands
Also down south, the world's largest marshland is ten times the size of Florida's Everglades and one of its most diverse ecosystems – with for example the Americas' largest concentration of fauna, including 100 species of mammals, 260 types of fish, and 80 reptile species). Known as the Pantanal, most of its 187,818-sq.-km (72,517-sq.-mi.) expanse lies mostly in the state of Mato Grosso do Sul, and its gateway is the city of Cuiabá; the best way to explore here is on horseback!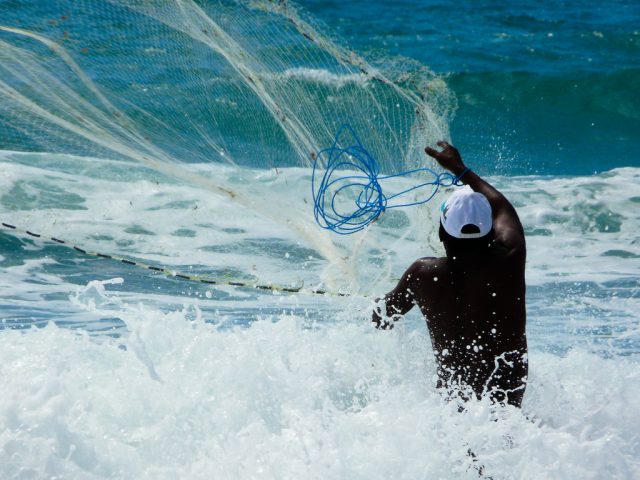 Porto de Galinhas
Up in the northeastern state of Pernambuco, about an hour down the coast from the city of Recife, this simple fishing village turned popular and largely upscale resort area is famous for the intense blue water of its beaches (some say among Brazil's very best) and its natural pools.
Arraial d'Ajuda
Popular with artsy types and upscale Brazilians, this tiny, colonial-quaint, and these days cosmopolitan town (albeit still with unpaved streets!) sits atop sandstone cliffs overlooking a lovely stretch of Atlantic coast an hour's flight down the coast from Salvador (and ten hours by road, if you really want to drive it!). The lovely sandy beaches offer a full menu of activities including snorkeling, kayaking, and surfing, and the village a sophisticated panoply of lodging, dining, and shopping options.
Porto Seguro
A quick ferry ride down the coast from Arraial d'Ajuda, this small city marks the spot where the first Portuguese explorers landed in 1500, but these days, apart from a small historic core and some several dozen colonial buildings, its main claim to fame is as a beach and nightlife resort, anchoring some 90 km (56 mi.) of lovely tropical beaches (a star of which is called Trancoso).
Maragogi
In the state of Alagoas, just under four hours down the coast from Recife, this beach town of around 26,000 features some paradisiacal sands and tranquil azure waters along its nearby coast – including some that are practically deserted. But the especially outstanding feature hereabouts on the Costa dos Corais (Coral Coast) is the 130 km (81 mi.) of continuous living tropical reefs. A major attraction near Maragogi is the Galés, a group of tropical pools formed at low tide (catamaran tours take visitors out here).